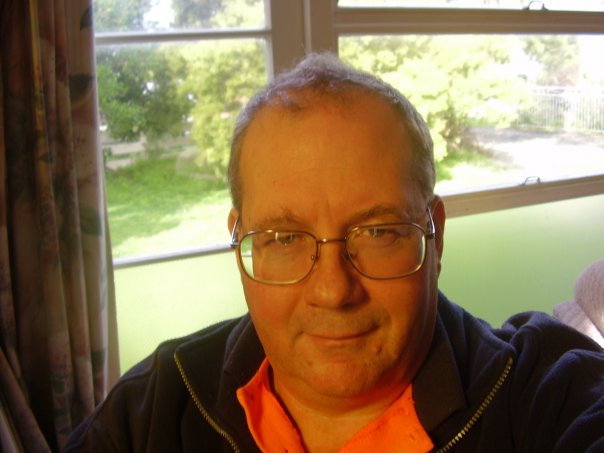 Wayne Watson
About Myself:

Born in 1960, it can be said that I was born into one of the more interesting periods in our history. Forty-nine years on, I can certainly say that I have led an interesting life. Factory hand, soldier, technician, labourer, manager, ambulance officer, corrections officer- just to name the main jobs - I think I can truly call myself a jack-of-all-trades

It's been up and down all the way- see-sawing between dirt poor and well-off- in the peak of fitness to near dead a couple of times. I have worked with many fine individuals and many of New Zealand's worst. I have seen very ordinary people succeed beyond all expectations and watched those destined to do great things fall and loose everything. Working in areas like defense, corrections and ambulance you get a real insight into how people act and react under the most extreme of circumstances. Along the way I got to use a lot of really interesting bits and pieces- the Army was good for that- if a new piece of kit came through the workshops- it wasn't hard to convince somebody that you needed to try it out! 

This was a useful background for somebody who wishes to write tales of adventure…

Now, like most, I have settled into a quieter life of family and work, with adventure left in the past- although it comes to visit from time to time. I wish it wouldn't! 

As life slowed down a little, from the needs of raising a family and an accumulation of old injuries, I started to amuse myself in a fantasy universe distilled from the many tales I had absorbed over the years- this beats the hell out of morning radio while stuck in traffic! This stepped up a gear after a bad car smash left me recovering from multiple injuries over two years. From this period came 'Meddlers in Time'- my escape from the realities of my life. Writing this story down probably saved my sanity!

Nowadays, I'm back at work- spending more time than I would like keeping the local water supplies working. Once a week I get my six-guns out and shoot up a bit of paper and steel plate. Twice a year I fire up my still and run a few gallons of moonshine, although I drink more coffee than whiskey these days. The rest of the time I spend as an indentured servant to my wife and two boys.

I'm occasionally described as a grumpy old sod and a know-it-all, with an opinion on EVERYTHING! I try to live up to that.

I like the simple pleasures of red meat, black powder smoke, Islay whiskey and the occasional good Dominican cigar- all to be savored in the outdoors. My beliefs are staunchly libertarian- each to their own if they harm no other. I believe that politicians, lawyers, busy-bodies and do-gooders are like salamis- greatly improved by hanging for a time.

My writings continue as time permits.