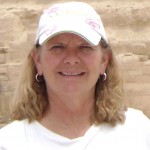 It is our great pleasure and honor today to interview Cheryl Carpinello – BookBuzzr Author Pro subscriber and author of 'Guinevere: On The Eve Of Legend'. We are also happy to announce that her book has been nominated for Dan Poynter's Global eBook Awards. On to the interview …
BB: Cheryl, can you tell us a little bit about yourself and how long you've been writing?
I am a retired high school English teacher and love working with kids. My passion involves getting elementary students excited about reading so that this excitement carries over into high school and life. The one topic I found which kids devour is the King Arthur Legend. Not sure if it is the knights, the jousting, chivalry, or just the perception that the middle ages were a great time to live that catches their attention. Whatever it is, I recognize a hook when I see one, and so I focus on the King Arthur Legend in my writing. Teaching young people to enjoy writing is an offshoot of my story. The kids love being able to write their own medieval story.
My other loves include traveling, reading and spending time with family. I have been writing for about 20 years, but it wasn't until I retired from teaching that I actually had time to write. My last two years of teaching saw the birth of "Guinevere: On the Eve of Legend," but it took another two years to finish.
BB: At what age did you discover writing and when were you first published? Tell us your story.
The first piece of writing I remember doing is a short story/long poem about rodeos in the eighth grade. I was and still am crazy about horses and rode the barrels and poles in Little Britches Rodeos during high school. It's a little embarrassing, but my teacher questioned whether or not I wrote the piece myself. Eventually, she published it by putting it on the bulletin board.
BB: Your Ebook "Guinevere: On the Eve of Legend" has been nominated for Dan Poynter's Global eBook Awards. Can you tell us more about this?
Dan Poynter is the sponsor and person behind the formation of the Global eBook Awards. Self-published authors typically have a more difficult time getting recognition for their works or even getting reviews of their works. And so Dan created the Global eBook Awards to publicize the quality of work by self-published authors. I believe that he chose the ebook format because ebooks are the trend of the future. Additionally, he helps nominees with publicity by giving them their own web page for their ebook and offering ways to improve exposure.
BB: How do you write your books? Do you start with an outline and stick to it or do you compose the book as you go along?
I spend a lot of what I call brain time when I'm working on a book. Once I have my idea, I make a preliminary outline. Then, for a few days, I go about other things, but in the back of my mind is my story. During this brain time, I plan out characters, events, conflicts, and setting. Then I sit down and do a more comprehensive outline. My outline is ever changing, but my ultimate goal for the story stays the same. I always know where my story is going. Everything else is subject to change until I finish.
BB: What were some of your favorite books when you were growing up?
With my obsession with horses as I was growing up, my library was filled with every book written by Walter Farley (of Black Stallion fame), David Grew, Rutherford Montgomery (The Golden Stallion), and Thomas Hinkle. If you're a horse fan, these are must reads. When we traveled, the souvenirs I brought home were more horse stories! Then I graduated into The Hobbit and Lord of the Rings. I have read each of those three times.
BB: What has worked best for you when marketing your book?
Marketing has and is still an uphill battle for me. The learning curve is steep. I try to work every day on something related to marketing. I have joined SPAN (http://www.spanpro.org), a Small Publishers Association that focuses on educating self-publishers. In the time that I have been working on their courses and reading professional articles provided by the site, I have seen my ebook sales increase. Belonging to web sites like BookBuzzr has also helped to get "Guinevere: On the Eve of Legend" more exposure.
BB: What can we expect from you next?
My next King Arthur Legend book "Young Knights of the Round Table: The King's Ransom" is finished and awaiting publication. Should be out later in 2011. Written for ages 8-14, the story takes place in medieval Wales. Eleven-year-old Prince Gavin, 13-year-old orphan Philip, and 15-year-old blacksmith's apprentice Bryan, brought together in friendship by the one they call The Wild Man, embark upon a quest to save The Wild Man's life when he is accused of murder and robbery.
I am already working on my next middle grade novel. It will be a break from King Arthur and take young readers back 3500 years to ancient Egypt with an autobiography of a pharaoh. After King Arthur, ancient Egypt calls to me often.
BookBuzzr thanks Cheryl for such a marvelous interview.
Where to find Cheryl online:
http://www.beyondtodayeducator.com
http://carpinelloswritingpages.blogspot.com
http://www.outskirtspress.com/Guinevere
http://www.freado.com/users/26878/cheryl-carpinello