The debate between self-publishing versus conventional publishing has, in recent times, attained a status of national importance.
Why is the book publishing phase so important for authors?
The debate between self-publishing versus conventional publishing has, in recent times, attained a status of national importance.
Why is the book publishing phase so important for authors?
If you find yourself searching through Google on how to publish a book, then that only means that you've completed the writing process, amidst the long nights and countless cups of Joe.
Well, first off, congratulations! You're about to become a published author
Now you're faced with the inevitable question; Self-Publishing or Conventional publishing?
Should you publish your book by yourself, or should you get your book published by a publishing company?
This appears to be a tough decision to make, but it shouldn't be. The fact that you have options is a good problem! We think so.
Ultimately, any option you decide to choose will depend on a lot of factors such as; the type of book you want to publish, your current financial situation, your preferences, etc.
These days we have a lot of hybrid authors who use either traditional publishing or self-publishing depending on the nature of the project they have at hand.
Hopefully, the essence of this post is to help you weigh both sides and make your decision.
Now let's take a look at what self-publishing really entails.
What Is Self-Publishing?
This is when you decide to publish your book on your own. You are responsible for all the initial costs associated with publishing your book. Some of the initial cost includes; proofreading, cover design, editing, marketing, and distribution, etc.
Also, depending on the number of copies you want, you will have to pay for each printed copy as a self-published author.
What is Conventional Publishing?
In conventional or traditional publishing, a publishing house or company is responsible for all the costs of publishing your book. Some of the cost includes; proofreading, cover design, editing, marketing, and distribution.
Typically, before a publishing house undertakes to get your book published, they'll offer you a deal or contract, once the contract is signed, the rights to your book get transferred to the publishing house and you'll receive royalties in return. Depending on the nature of the contract, you can also get a one-off payment.
Self-Publishing vs Conventional Publishing
Now let's undertake an in-depth analysis of both forms of publishing so you'll be able to decide which one is best for you.
1. Creative Freedom and Control
In self-publishing, you retain total control and creative freedom over the content and style of your work. If you cannot bear the red pen of the editor of a publishing house going through your book and striking out some of your scripts, then you should probably opt for self-publishing where you have complete control over your work.
In conventional publishing, authors do not have control over their work and creativity. The publishers are more interested in maximizing profit, so they want to control the content of your book to make it more marketable and appealing to their audience. Most authors don't like it when major changes are made to their work.
2. Marketing and Promotion
In self-publishing, the author is responsible for promotion and marketing efforts to get the book in front of people. The author incurs all the costs of promoting and marketing the book. This is where some self-published authors get stuck because they do not have the experience to market their books effectively.
In traditional or conventional marketing, the publishing house takes responsibility for marketing and promoting your book. They already have a team of experienced professionals to manage every marketing process.
3. Finesse
In terms of finesse, traditional or conventional publishing wins on this one. Publishing houses are able to bring out a more professional version of your work because they already have a professional team. The design and editing are more professional, and your book comes out looking good.
4. Reach
When it comes to paperback or hardcover books, publishers have more reach and affiliation with most of the top bookshops in the country and around the world. So conventional publishing will be ideal if you want your book in print or paperback form.
Today, however, e-books have taken over the internet, and with Amazon's Kindle Direct Publishing service, your books could reach your audience in no time; all they need to do is download your e-book. If you desire to reach a particular group of people by writing a book in their language, translation, and localization services offered by The Word Point and other brands would be a great way to reach them.
5. Opportunities
The opportunities are more in conventional publishing. Your name will be published in newspapers and posters; you'll attend media talks, book readings, etc. Publishers have access to all of that.
As a self-published author, on the other hand, it may be difficult to really get your name out if you are not already well known.
6. Money and Responsibility
In conventional publishing, the publishing house takes responsibility for all the costs. From writing the manuscript, organizing the content of the book, to proofreading, editing, cover design, the printing of each copy of the book, marketing, promotion, etc. In conventional publishing, all that the author needs to do is to write. All other tasks will be undertaken by the publishing house.
When you self-publish, all the steps mentioned above and costs are going to be undertaken by you. Keep in mind; however, you also get to keep all the proceeds from the sale of your book, while the publishing house only pays a percentage of sales to the author who publishes their book through conventional means.
Concluding Thoughts
So, now you know what both options entail. When it comes to answering the question; what is the best option between self-publishing and conventional publishing, there is no one-size-fits-all answer.
The choice is entirely yours, and the option you choose will most likely depend on your preferences and what you intend to achieve at that time.
Whichever one you decide to choose, don't forget to keep doing what you love best; writing!
If you want to self publish your book and you do not know how to go about it, you can get all the information you need from the Self-Publishing School. You'll learn everything you need to know about self-publishing.
Author Bio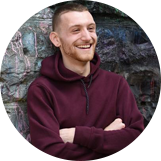 Frank Hamilton is a blogger and translator from Manchester. He is a professional writing expert in such topics as blogging, digital marketing and self-education. He also loves traveling and speaks Spanish, French, German and English.