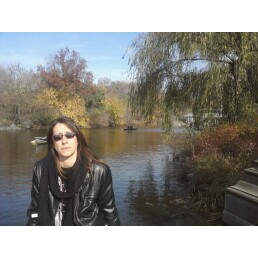 Christina Fifield-Winn
Christina Fifield-Winn is a freelance writer of articles and short stories when she's not training others in the art of Market Research. Her day job has led her to places that few of us know exist. Worlds where eccentricity is the norm and even sometimes embraced.
Her off kilter muses have graciously guided her into the awards arena, most notably, Wordsmitten Storycove for her flash fiction story, "Sunday Drives Done Mojo Style." Her notoriety earned her a short stint as an English teacher character in the Gil Thorp comic strip.
During her rare moments of free time, she is putting the finishing touches on her novella, "SUKI".
She lives in New York with her three brilliant children.