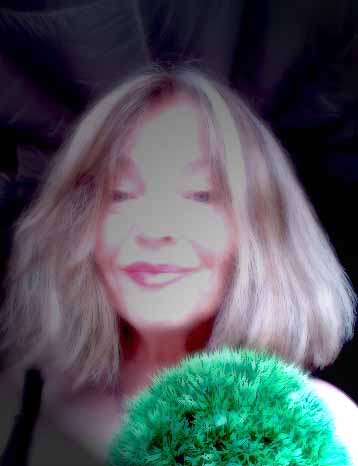 Li Smith
Born in Luxembourg and raised on a farm in South Africa, I married an artist and enjoy painting and writing. I grow wheatgrass, and offer wheatgrass juice, and other healing practices to keep body, mind and spirit strong. My holistic approach to life was nurtured by my mother who taught me the essentials of growing vegetables and herbs. She also encouraged me to paint, write poetry and to read widely.

I am author of Wheatgrass: Superfood for a New Millennium, published by Vital Health publishing. Brand: Square One Publishers. U.S.A.

My husband, Richard Smith designed and illustrated my book. He is an internationally recognized cartoonist and painter working in numerous mediums: www.richardsmithart.co.za

I have appeared on South African television and in People magazine promoting wheatgrass as a therapeutic superfood. Published articles include; Farmer's Weekly: How to Grow, Harvest & Market Wheatgrass, and Financial Mail: Art Review.

I was a commissioned and exhibiting artist (Liane Dutilleux) at the Everard Read Gallery in Johannesburg, South Africa from 1992 to 2002.

I am a qualified art teacher and enjoy hosting creative workshops involving adventurous holistic work such as the healing arts, and painting.