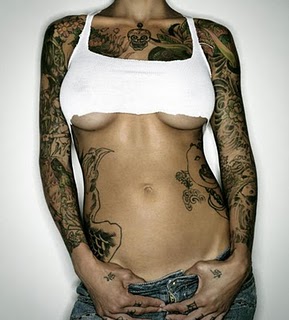 Sable Jordan
Writer of multi-cultural erotica and seductive romances, and whatever else comes to mind.  Tattooed vixen. Wicked humorist. Incurable humanist.  Proud geek! Lover of pit bulls, fast cars, all music, and candy.  Alter ego of adventure/thriller novelist Isadora Monday.  That's the short version.

   I'm a tough tomboy type with a hidden romantic streak, and I have a penchant for finding the funny in things.  When not writing, I can be found reading everything from Steve Berry to Zecharia Sitchin, Walter Mosley to Iris Johansen.  Words are wonderful things.

  Other tidbits about me: I've got a degree in biology from UC Berkeley (Go Bears!), I'm a certified massage therapist, and a licensed bartender. I'm mother to two wonderful pit bulls, and I'm currently working on the design for my next tattoo.