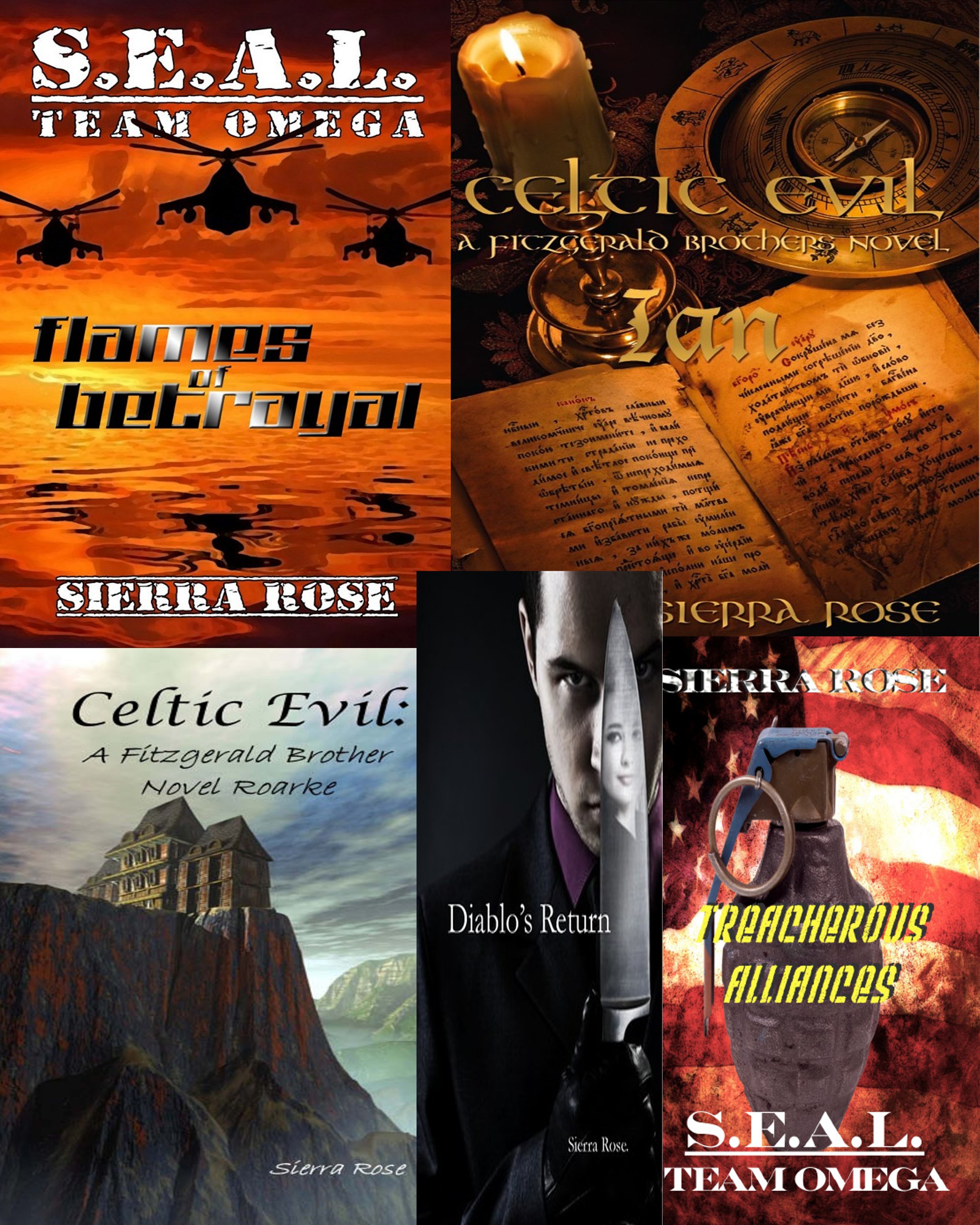 Sierra Rose
My pen name is Sierra Rose under which I've published a full length paranormal romantic suspense novel, a short action novella, a poetry collection and a cookbook of family recipes.

I live in Eastern rural Ohio with my family, three spoiled cats and a semi-fierce Beagle. I've been writing since High School which has been longer than I like to recall.

Until I began my Celtic Evil series, my main writing genre has always been action/adventure. The Celtic Evil series is my first foray into the paranormal romantic suspense arena.

Roarke's tale, the first book, is available on Amazon.com in paperback and also Kindle. I have an e-book version on Smashwords as well and also through my storefront on Lulu.com.

More on my books, these fascinating characters and more can be found on my website.