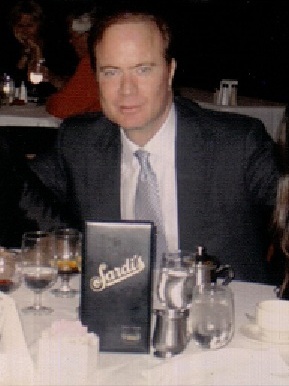 Steven Collins
An American by birth and education, I wrote the work from the perspective of a contemporary British novelist in order to enhance thematic elements as well as character development and portrayal. My perspective from that standpoint was largely influenced by George Orwell, Arthur C. Clarke, Aleister Crowley, Spinoza, Joseph Campbell and William Blake.

My life-long interest in international economics and finance continues unabated. He primarily demonstrates this professional involvement as a contributor to the Long Room, the members-only international finance professionals' forum hosted by the Financial Times of London.

I'm an avid recreational scuba diver who enjoys traveling to exotic dive sites. My love of the sea and marine life gives me an unbounded appreciation and support of "green" issues, especially those devoted to the conservation of endangered species and coral reefs.

 My two current literary projects include the sequel to Puramore and a satirical comedy novel, entitled The Shovells At present, the title for the sequel is The Retopians. I currently plan to complete manuscripts for both works within the next two years.

I reside in Costa Rica with my Costa Rican wife.

Print and ebook editions of Puramore now available through AbeBooks, Alibis, Amazon.com, Apple iBooks, Barnes & Noble, Blurb, Diesel eBooks, Createspace, Google Books, Lulu, Kobo, Powells, Sony Reader, Waterstones, WHSmith and Xlibris.