BookBuzzr author Regina Swanson's book – My Husband's Other Women – recently hit the # 3 spot on the Amazon. We reached out to Regina to learn more about her story.
The screenshot below was taken on Oct, 20 2014.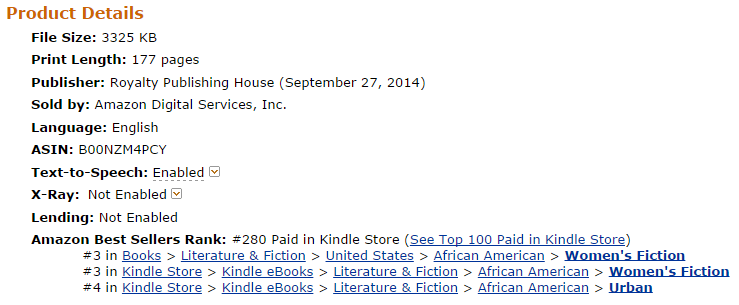 1. Congratulations on the success of 'My Husband's Other Women'. Can you tell us a little about yourself and your journey as a writer?
Thank you for showing interest in "My Husband's Other Women." It is appreciated.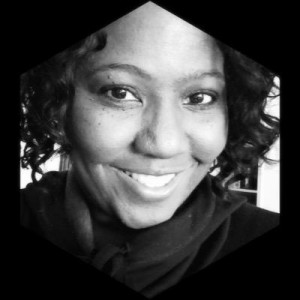 I was born and raised in Dallas, Texas. I took a short hiatus from Dallas to attend college. Upon completion of my undergraduate degree, I returned to Dallas. I have Master of Arts Degree in counseling and a PhD in Education. I am a late starter to the writing profession. I have always enjoyed fiction and creating stories but only recently decided to put it down on paper. Once I completed my first novel, I sent the manuscript out to some of the larger publishing companies. Needless to say, I did not hear back from any. I was extremely grateful when I was introduced to Royalty Publishing House. The company owners, Niyah Moore and Porscha Sterling, were excited about the manuscript. Together we put in the work to bring this debut novel to lovers of women's fiction.
2. Do you have a special time to write or how is your day structured?
I do not have a special time to write. When idea's spring into my brain I make notes. I could be riding in the car or standing in line at the grocery store. In the past, I would make outlines of what I wanted to happen, but I stopped because I'd never stick to the outline. You could say that I let my characters develop themselves as I am writing. It gives them more of an authentic feel as opposed to sticking to a premade script.
3. Is there anything you find particularly challenging in your writing?
The most challenging part of writing for me is being concerned with how the editor views my knowledge of structure in preparing the manuscript. I know that may be weird, but the other parts of writing come very easy for me. I believe that my love of writing causes little stress throughout the process.
4. Did you learn anything from writing your book and what was it?
Absolutely! I learned that I love happy endings. I also love developing characters. It is one of the best things in the world to get to decide the outcome of what's happening.
5. Do you have any advice for other authors on how to market their books?
My advice for other authors is to first entertain yourself with your writing. If you by chance entertain others in the process, well that's just icing on the cake!
Thank you, Regina, for your Interview responses!