BookBuzzr author Todd Thiede's book – Lies To Die For recently hit the #1 spot on the Amazon. We reached out to Todd to learn more about his story.
The screenshot below was taken on July 25, 2014.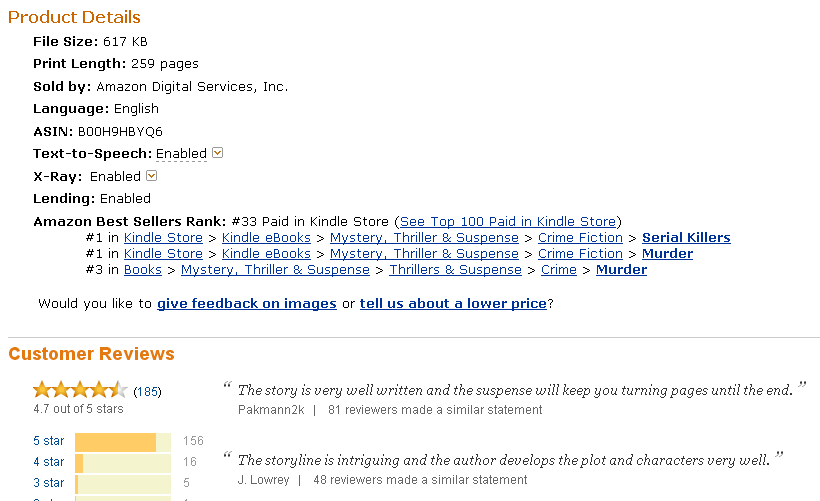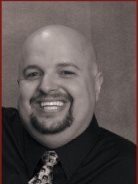 1. Hi Todd, thank you for being on the blog. Tell us a little about yourself and your background?
Hello and thank you for having me. I've been writing books for about 3 years now and I'm currently writing the third book in my Max Larkin Detective Series. I work full time as a finance manager at Elmhurst Toyota and have been here for 10 years. I've been doing finance for 22 years total. I'm the father of 4 wonderful kids, Timothy, Ashlee, Madison, and Sara. When I'm not working or writing I'm spending time with them or my wife, Courtney.
2. You write Murder Mystery. What made you choose this genre?
I chose Murder Mystery because I've always had an intuitive criminal type mind. Not in a serial killer way like my characters but in a crime solving way. My wife truly hates watching crime shows with me because I usually figure it out who did it before she does or way before the show reveals it. In my first book, "Time Killer", I let the readers know early on who the killer was because I thought the chase would be fun. In the second one, "Lies to Die for", I gave clues here and there on who it was but you ultimately don't find out until the end who the killer is. I wanted to see who could figure it out before I revealed it.
3. What has been the most effective promotional tactic/strategy for your book sales?
My most effective tactics have always been reviews, BookBuzzr, Bookbub, Facebook, and Twitter. I put a page in at the end of my books asking for an honest review from the reader. The more reviews you have the more people that would want to read your book. I like BookBuzzr because they help me keep my books out there. The same can be said for twitter and facebook. Bookbub is great because they have readers in every genre and they email them specific deals for that genre. These people are all subscribers to bookbub and want to read books so when they get their emails they buy the books. It's a win win for both author and reader.
4. What are your three top tips for first-time novelists?
My three tips are:
#1, Write what you want to write. Don't pay attention to what other people have written or what they tell you to write. Enjoy writing and the stories will flow for you and the reader.
#2, Edit. Edit. Edit. Hire the best editor you can afford. I personally had my first book edited 3 times now and it's a lot better than when I first released it.
#3, Keep writing. Time Killer was barely out before I started working on Lies to Die for. My next book, Miss Me?, is still in progress and I haven't stopped there. I've already started working on the outline for the fourth in the series. Just keep writing and it will not only get better but it will get easier.
5. Can you share a little of your current work with us?
Book 3 in the Max Larkin Detective Series, is going to be a little off the beaten path. I'm writing a book ala Law and Order SVU type. It's about a serial rapist that has raped several women over a long period of time. The real twist is that he's raped a lot of the same women over and over again. He keeps finding them. This will still be a murder mystery because there are a couple murders in there as well but this is a story I've had for a while and I've actually checked with some fans of mine and they can't wait to read it.
Thank you, Todd, for your Interview responses!