BookBuzzr author Garnet Schulhauser's books Dancing Forever with Spirit and Dancing on a Stamp recently hit #2 & #3 spots on the Amazon in Religion & Spirituality category. We reached out to Garnet to learn more about him.
The screenshots below was taken on July 16, 2015.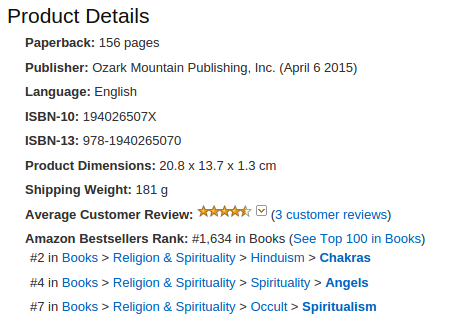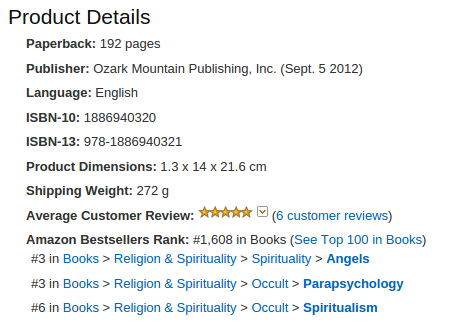 1. Hi Garnet, thanks for taking the time to do this interview. Can you start off by telling us about yourself?
Garnet Schulhauser is a retired lawyer who lives near Victoria, on Vancouver Island, with his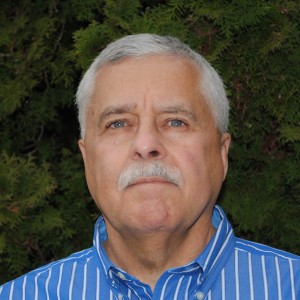 wife, Cathy, and little dog, Abby. He grew up on a small farm in Saskatchewan and moved to Calgary, Canada, after law school where he practiced corporate law for over thirty years with two blue-chip law firms. After retiring from his law firm in 2008, he began his new career as an author and his first book, Dancing on a Stamp, was published in 2012. Since the release of his first book, Garnet has been active with book signing tours and speaking engagements and has been a frequent guest on radio talk shows.
In Dancing on a Stamp, Garnet recounts how his life changed dramatically one day in 2007 (while still practicing law) when he was confronted on the street by a homeless man named Albert (who was actually a wise spirit in disguise—an emissary from the spirit world). This seemingly chance encounter launched a provocative dialogue with Albert who disclosed startling new truths about all of life's big questions, including our true nature as eternal souls, the cycle of reincarnation on Earth, and how we create our own reality through free-will choices. He wrote Dancing on a Stamp at Albert's request so that these revelations would be available to everyone.
Garnet's second book, Dancing Forever with Spirit, describes his most recent adventures with Albert who appeared in his bedroom room one night to guide him on a series of out-of-body adventures to explore the wonders of the Universe, including the Akashic Records, distant planets with fascinating life forms, and a human civilization that made the shift to the New Earth. Albert's goal was to encourage humans to stop their abuse of Mother Earth and all of her inhabitants by casting aside their negative emotions and in favor of love and compassion.
2. What inspired you to write your first book?
My encounter with Albert on the street, disguised as a homeless man, who turned out to be one of my spirit guides. I wrote Dancing on a Stamp at Albert's request so that his revelations would be available to everyone.
3. What's the most surprising thing you've learned about yourself through writing?
I learned that I have a talent for writing, and I enjoy writing books.
4. Do you ever get writers block? And if so how do you cope with it?
I do get writers' block from time to time, and I cope by leaving the keyboard and going for a walk in the forest with my little dog. When I return, my block is usually gone.
5. Do you have any writing rituals? Anything you do to get yourself in the mood?
I don't have any rituals. The first thing I do is open up the word document for the manuscript and start writing. The words seem to flow as I go.
6. What advice would you give to aspiring writers?
The most important thing is to be disciplined. Set aside a regular time to write and don't find excuses to do other things. Your manuscript will never be finished unless you keep writing on a regular basis.
7. What are some of the things that you do to market your book?
I have a website: www.garnetschulhauser.com, which has information on me and my books. On my site you can download a free excerpt for each book and access the book videos for the books. It also has links to my social media sites: FaceBook, Twitter, Google+, YouTube, and LinkedIn, as well as BUY links to the most popular online stores where people can buy my books.
I am active on Facebook and have over 36k followers. I have been a frequent guest on radio talk shows (58 shows so far). I post the recordings for all of my radio shows and public appearances on my website and YouTube pages.
Thank you Garnet, for your Interview responses!