Janine Fourie is the founder of Sparkle Book Tours who describes her business like this:  "Sparkle Book Tours offers authors affordable virtual blog tours that will suit your budget and reach new readers." Intrigued, we reached out to Janine to learn more about the phenomenon of blog book tours.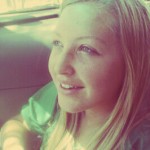 Hi Janine, thanks for taking the time to do this interview. We're looking to help our author community with the questions that they may have when it comes to blog tours. Some of our questions may seem very basic but the goal here is to really get at the heart of this business. So our first question is … what exactly is a blog tour?
Thanks for having me here, I'm so excited to share with all of you.
In today's world the Internet has become a major asset to any business. With no boundaries, businesses are able to reach over borders and get new clients. This is the same for authors. Authors now have the opportunity to extend their current reach and attract more readers all over the world. But this is not as easy as it sounds, it takes a lot of time to market on the Internet and authors merely reach about 5 % of the audience available.
This is where virtual book tours come in. Rather than just signing paperbacks at your local book store, authors can now travel across borders and reach international fans right from their home. A virtual blog tour offers the author the opportunity to visit various book blogs and promote them and their books.
What are the benefits for the author in participating in a blog tour?
Virtual book tours have become a great marketing tool for authors. Not only is the author promoting their books and themselves on various book blogs, but engaging with readers as well. In the past, they may not have had the time to share a little more about themselves or their books with fans. But now they can. With blog stops like interviews, top ten's and many more, authors are sharing much more than just their books. They are marketing both their book and themselves. It's a great opportunity for interaction between bloggers, authors and their readers and an amazing experience for any author.
What's in it for the blog tour host (i.e. the bloggers who host these tours)?
For tour hosts they have two benefits:
1 – Exciting content to share with their own followers
2 – More traffic directed to their blogs and getting more followers.
How does the reader benefit when she visits a blog hosting a blog tour?
With so many books released each month, it can become overwhelming for a reader to find their next read. They usually rely on reviews and word of mouth to get their next read. But with a virtual blog tour the author now has the opportunity to offer readers sneak peeks, character interviews and a lot more.
And when a giveaway is added in, the reader also has a chance to get something special from the author.
How can an author track the efficacy of a blog tour (click-through rate, impressions, purchases etc.)?
Authors can track the success of a blog tour with book sales, as the tour is conducted authors can log in to their selling platforms and view their sales. Authors will also find that some of their own platforms starts gaining new followers. So the next time the author has an announcement, more readers will have joined their sites and news can be shared more effectively.