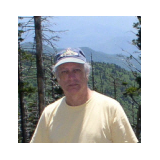 Malcolm R. Campbell is the author of "Garden of Heaven," "The Sun Singer," "Jock Stewart and the Missing Sea of Fire" and "Worst of Jock Stewart." A contributing writer for "Living Jackson Magazine," Campbell lives in Georgia with his wife Lesa.
Campbell was graduated from Florida State University with a B.A. in radio-television writing, with a minor in English, and from Syracuse University with an M. A. in journalism. He also attended the University of Colorado as a journalism student and a weekend climbing participant at the school's Mountain Recreation Department. He served in the U. S. Navy as a journalist between 1968 and 1970, writing news stories and features for the military and the civilian press while on board the aircraft carrier U. S. S. Ranger (CVA-61) and while stationed at the Great Lakes Naval Station.
An avid reader and book reviewer, Campbell especially enjoys the novels of Sunetra Gupta, Italo Calvino, Diana Gabaldon, Susanna Clarke, Cormac McCarthy and Carlos Ruiz Zafon.
His career includes work as a technical writer, corporate communications director and grant writer. I was thrilled when Malcolm accepted an interview. So, I bring to you the interview with Malcolm Campbell:
1. Welcome Malcolm. Can you start off by telling us a little bit about yourself?
I grew up in a household full of books with a family very much focused on art, literature, and history. Without knowing it, I was getting a liberal arts education even before going to college. I took a pragmatic approach in college and majored in radio/television writing and production, following that up with a masters in journalism. However, other than teaching college-level journalism for several years, most of my career has focused on writing training materials and computer manuals. Of course, people's eyes glaze over when I talk about computer manuals, so I usually try to avoid mentioning them.
2. At what age did you discover writing and when were you first published? Tell us your story.
My father was a journalism educator and the author of many textbooks, articles and research reports. So, I wanted to be a writer since grade school. But when I announced while in high school that I planned to become a novelist, he suggested I either find a very rich patron or a career that would pay the bills while I was working on fiction that would very likely never pay the bills. Did I want to roll the dice and presume I would become rich and famous or did I want to have a reasonable career? Actually, I wanted to roll the dice, but through multiple interventions, my family and friends have kept me from doing that. That said, my first published work appeared in trade magazines under the bylines of my bosses at the time. That wasn't very satisfying, so early on, I began spending time on nights and weekends working on short story and novel manuscripts. Like every other writer I know, I sent a lot of stuff out and then watched it come back with rejection slips.
3. What's the most challenging aspect of writing?
I don't have a clue where ideas come from. The challenge for me is matching the words on the page to the story I'm seeing in my mind's eye. Some days, this goes well and I can type scenes at 100 words a minute almost as though my subconscious mind is dictating the material. On other days, it's like pulling teeth. I see what's supposed to be happening, but the stuff ending up on the page just isn't any good. Since I don't know what causes the good days, it's sort of a trial and error process getting back in the groove. Part of the challenge here is not going completely nuts on the bad days.
4. Can you please tell us about your book 'Garden Of Heaven: An Odyssey' and why you wrote it?
"Garden of Heaven" is the story about a man named David Ward who grew up on a Montana ranch where he was influenced by the magic of his shaman grandmother and the pragmatic approach to life of his rancher, railroadman grandmother. His grandparents were like oil and water, so naturally when their competing philosophies became entrenched in David's head, an inner battle began. Meanwhile, he fell in love with the perfect woman only to have the relationship end up in confusion, betrayal and life-threatening revenge. It will take David years to discover which kisses betrayed him, and who's trying to kill him and why. I wrote the novel because I like stories about growth that are filled with puzzles and mysteries and magic.
5. Briefly share with us what you do to market your book?

Marketing is almost more of a challenge than writing the books. The Internet, though, is providing us with some interesting tools and that certainly includes BookBuzzr. Social networking is a great way to meet people, have a lot of run, and talk about what one is writing. In my blogs, I try to create posts that either focus on the art and craft of writing or on mountains, magic, and other subjects from my books.

6.Who are some of your favorite authors and books? What are you reading now?
I seem to alternate between reading literary fiction and page-turners. I like Pat Conroy, Hilary Mantel, Sunetra Gupta and Carlos Ruiz Zafon. But I also like Dan Brown and Katherine Neville. Right now, I've finally gotten around to reading Neville's fast-moving novel "The Fire."
7. How long, on average, does it take to write one of your books, from initial idea to publication?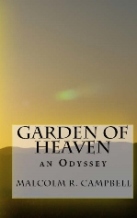 I wrote my comedy/thriller "Jock Stewart and the Missing Sea of Fire" in several months after I had retired from the world of technical writing. Both "The Sun Singer" and "Garden of Heaven" took years to write because they were approached on a part-time basis. Their non-linear plots and magical realism were—for me—very difficult to get down on the page by night while writing technical manuals by day. That said, I began "The Sun Singer" in 1980 and came out with the first edition in 2004; I began "Garden of Heaven" in 1990, and the first edition came out this year.
8. What projects are you currently working on that you'd like to share?
I'm working on a sequel to "The Sun Singer" with a working title of "Sarabande." That's both a dance and the name of my main character, a young woman who is being haunted by the person she killed in self defense in "The Sun Singer." All I can say is that "Sarabande" has a rough road ahead of her. I also have several more satirical Jock Stewart novels in mind.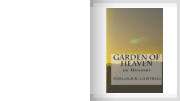 BookBuzzr thanks Malcolm Campbell for such a marvelous interview. Connect with Malcolm Campbell on fReado.