Expert: Claudia Jackson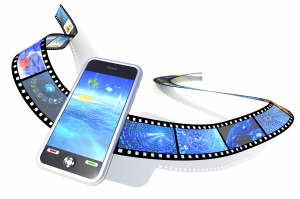 In today's book publishing world, old publicity techniques are no longer enough. Talking your local paper into writing a small blurb about your opus won't get you anywhere. Social networking and Internet promotion are the keys to success in the new world of eBooks and print on demand. One way to stir up a lot of really good noise about your book is a multimedia book trailer.
What's a book trailer you ask? Never heard of one? Well, a book trailer is just like a movie trailer, except that it is a "preview" of your book. They are quickly becoming a popular way to market and sell books. Below is a sample book trailer:
How to Make a Book Trailer
Last year, while researching book trailers, one of my very helpful tweeps, @winsloweliot, started sending me links to various book trailers. While watching one of these book trailers, I witnessed first-hand the impact that trailers can have on book buyers. I was watching a book trailer for the book titled, "Lethal People" by John Locke. My husband happened to be looking over my shoulder and within the first 10 seconds said, "I have to buy that book." It taught me (1) trailers make a marketing difference and (2) I better get working on making the trailer for Death of a Cure. (a novel written by my husband and the first book trailer I created).
So, after a lot of very late nights and about 50 hours later, I uploaded my first book trailer to a test page on my company's website. I received some excellent, and more importantly, helpful comments from my "tweeple" on Twitter. Twitter is a great resource for getting help and opinions from those that are neither close friends nor family. And believe me — they are much needed, appreciated and sometimes "brutally" honest opinions. After I made a few changes, I uploaded the video to YouTube.
Since that first trailer, I've had people ask me, "How did you do it?" Well, I continue to attend the, "school of hard knocks." I started with lots of pencil scribbles that morphed into a storyboard on paper. Yep, sometimes you still need paper. Notes will help you keep organized, focused, and most importantly, keep your expenses under control.
Here are the steps I take when making a book trailer:
• Read the book. (OK, you may have written the book, but when was the last time you actually "read" your book as a "reader" and not a "writer.")
• Think about the concepts or the point that you are trying to get across. You want to entice the reader (tease if you please), not tell the story.
• Make a book trailer scene list, scenes from the book that communicate your concept. What is the message you want to send? The trailer should be about the story, NOT the selling of the book or all the awards it has won. Sell the story don't make a "commercial."
• Write a Script. I created spreadsheet with columns for subject (content – i.e., man at desk), file name (the photo, video, audio file name – i.e., desk.jpg) and a third column for the description (man sitting at a desk) of each scene to help me keep focused and stay on track with the story. This is especially important when buying images. I would write the file name down on the spreadsheet, next to the subject while purchasing the file. I also recorded the cost of the file every time I purchased the image so I could see how much I was spending. Stay organized – there are lots of pieces and parts to keep organized.
• Try and keep the trailer as short as possible. It's not easy but you don't want to lose your audience.
• Do NOT under any circumstances use any media that you just happen to come across on the Internet. Purchase a license to use media.
• I went to iStockPhoto.com and purchased all the images first. iStockPhoto uses "credits," the average 1 credit equaling about $1.50. The video images I purchased averaged about 25 credits each and the stills averaged 3-6 credits. OK, except for one, I "bit the bullet" and paid 20 credits. You can also purchase credits ahead of time in bulk and then go shopping. The more bulk credits you buy, the cheaper the images get. My credits averaged around $1.20 each at that time. I also purchased the audio in iStockPhoto.com – 25 credits
• Because I have a MacBook Pro, I used iMove to make the trailer. An amazing tool. If you have a Mac, it is part of the iLife product line. If you have a PC, I have recently seen "Adobe Premier" bundled with "Photoshop Elements" for a very cheap price (as far as software goes). Adobe Premier is used for making movies too.
For detailed step-by-step instructions on how to make a book trailer using a PC, please visit the NovelHelp blog.
I usually spend about 50-100 hours of labor making a book trailer. Media can cost next to nothing (especially if you take the pictures yourself) or thousands of dollars. It is up to you. My average cost for media has been between $400 and $900 (video and audio footage can be expensive).
You may begin to notice that POD and self-publishing companies are now offering Book Trailer services. I've seen them priced between $1,200-$15,000 depending on the length and complexity of the trailer.
You've made the trailer, what's next?
Upload it to YouTube, TrailerSpy, and more. Below is a list I have collected. I don't have personal experience with all of these (they are not endorsements), but my personal favorites are YouTube, TrailerSpy, and DailyMotion.
www.youtube.com
www.trailerspy.com/
www.dailymotion.com/us
www.vodpod.com/
video.yahoo.com/
www.metacafe.com/
www.dailymotion.com/us
www.vimeo.com/
www.veoh.com/
www.blip.tv/
www.revver.com/
www.brightcove.com/en/
www.bookshorts.blip.tv
www.bolt.com
www.dropshots.com
www.castpost.com
www.flukiest.com
www.ourmedia.com
www.Phafare.com
www.podesk.com
www.tubemobul.com
www.trueveo.com
www.in.com
GOOD LUCK AND HAVE FUN!
---

With over 20 years of experience as a corporate computer trainer and consultant, Claudia now works with a Digital Private Press – Telemachus Press who have launched NovelHelp this year as an inexpensive solution. This site offers all of what the do-it-yourselfer needs to know, including hands-on training and step-by-step guides. Follow Claudia – Twitter | Blog