You can now invite your friends to offer your book for a free preview on fReado and get a feedback about your book. They can read it and share the same with their friends as well. If you are a new or existing author on BookBuzzr, this instruction guide should help you in inviting your friends to your fReado page and start marketing your book. If you don't have an account yet, you can sign-up to Bookbuzzr at www.bookbuzzr.com.
Let's get started!
Login to BookBuzzr. You will then see your "My Book Marketing Home" page.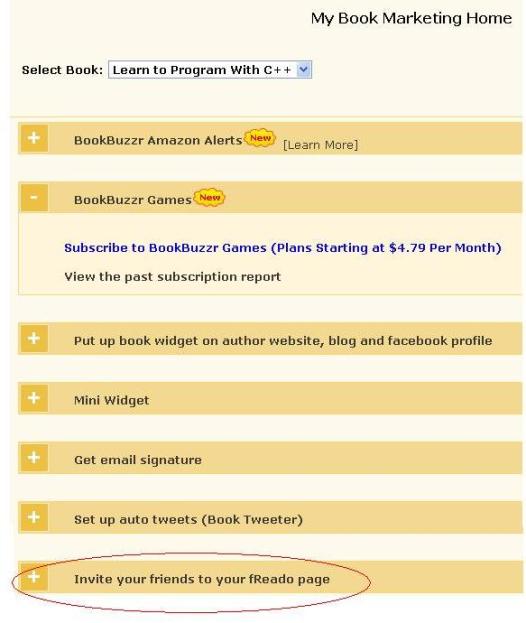 Here's how you can invite your friends:
Click on "Invite your friends to your fReado page".

The quick wizard will give you access to your contacts (using your Address Book), wherever they are stored. Choose a program or service to get started. You can also import your contacts from many different programs by selecting your program in the drop down menu available from the option 'Other'.

To invite friends by email, type their addresses into the box labeled 'To:'.
Enter the captcha code shown to you for verification.
Click on 'Send Email'.
Happy Book-Promotion!