One of the most enduring clichés about us writers is that our two natural habitats are a cabin in the woods, where we work in silence, surrounded by thousands of books, and a local bar or coffee shop. Since the latter have become places where hipsters, nerds, and urbanites gather, there are very few places where real writers can go and feel that old-time spirit that was once felt in bars visited by some of the greatest authors of all time.
Why bars? Well, aside from providing the background for some of the most iconic anecdotes in literature, those establishments were places where writers, which were often tortured souls, gathered and socialized with each other, sought inspiration, or simply drank to ease their burden, thus revealing the less romanticized side of every writer's life.
Luckily, some of those bars are still around today, and what better way for a writer to get inspired and moved than to visit them and experience the same atmosphere as their literary role models did? The following infographic from assignment writing service contains 7 famous literary bars that should be a pilgrimage for every writer.
White Horse Tavern (New York City, USA)
Established in 1880, New York City's White Horse Tavern is located in Manhattan, at the corner of 11th and Hudson, with the first notable patron being an English character actor, director, and screenwriter Charles Laughton. Before it was known as a center where writers gathered, it was a bar visited mostly by longshoremen. It gained its present fame in the early fifties, not just because of the talented authors and artists, but also because of the heavy drinking.
One patron which is notable on both accounts is Dylan Thomas, who beat his own drinking record right there, and had his last drink. Notable patrons also include James Baldwin, Jack Kerouac (who was thrown out on more than one occasion), Bob Dylan, Normal Mailer, Hunter S. Thompson, Jim Morrison and Michael Harrington.
Cerveceria Alemana (Madrid, Spain)
This bar, located at Plaza de Santa Ana 6, opened its doors to writers and patrons in 1904, with the most famous one being Ernest Hemingway, who liked to visit the joint during the day. For those who wish to sit at the same table as he did, it can be found in the near right-hand corner. Hemingway spoke very highly of La Alemana, noting in his recognizable style that it was "a good place to drink beer and coffee". Other patrons include Victor de la Serna, Ramon del Valle-Inclan, and Hollywood diva Ava Gardner, who frequented the bar between 1952 and 1967.
Old Town Bar & Restaurant (New York City, USA)
If a writer should ever find himself on 45 E 18th Street in New York, he should take the time and visit the Old Town Bar & Restaurant. This is one of those rare places where the interior has a character of its own, with its heavy marble and wood, dating back to 1892. It is the place where Frank McCourt famously quipped "Love! King of New York Bars! A place where you can still talk!". Also visited by the likes of Nick Hornby, Seamus Heaney, and Billy Collins.
The Eagle and Child (Oxford, England)
This pub, located at 49 St. Giles Street, was founded in the 17th century, and was the birthplace of the Inklings, a literary group which gathered some of the greatest minds literature and the University of Oxford has ever seen, such J. R. R. Tolkien, C. S. Lewis, Hugo Dyson, Norman Colin Dexter, and Charles Williams.
El Floridita (Havana, Cuba)
One can't help but mention Ernest Hemingway in the same breath as Havana and El Floridita, which was one of his favorite bars, as is evident by numerous photographs of him hanging on the walls of the establishment. Stepping foot inside it is like going back in time to the 40s and 50s, with none of the spirit and atmosphere lost. Besides Hemingway, El Floridita patrons were Ezra Pound, and Graham Greene.
Les Deux Magots (Paris, France)
Most Parisians would say that the year 1812 is important for two things: Napoleon's invasion of Russia, and Les Deux Magots, which was founded the same year. Back in the day, the café used to be a spot where the French intellectual and literary crème de la crème socialized, including Jean-Paul Sartre, Simone de Beauvoir, Albert Camus, as well as James Joyce, Bertolt Brecht, and, of course, Ernest Hemingway.
Literary Café (Saint Petersburg, Russia)
Literary Café, founded in 1816, has more than earned the right to its name, with the likes of Fyodor Dostoyevsky, Mikhail Saltykov-Shchedrin, Nikolay Chernyshevsky, and of course, Alexander Pushkin, spending their days, and night, within the confines of its walls. It was also the last café Pushkin visited before his tragic death.
Walking in the footsteps of famous authors and sitting at the same table as they did when they were at their creative peaks can be life-altering experience for every writer, and a chance to meet other like-minded writers, and perhaps run into an author they look up to. It's an opportunity not to be missed.
Source – AssignmentMasters.co.uk
---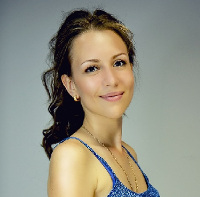 Linda is a professional editor, blogger and freelance writer. She is interested in techniques, which improve overall productivity and writing hacks. Follow Linda on Twitter to get inspired!