Guest Expert: Aggie Villanueva
A common misconception is that smartphone users can browse websites as easily as computers. Most mobile users will not browse your website, and it's because they cannot browse it successfully. Everything on the web is made for viewing on computers, not in any way created to be browsed by mobile devices.
Most of the time a smartphone user on your site can't even perform the simple task of signing up for your newsletter, viewing a video or listening to an audio message because computer programing languages so often cannot be read by smartphones. But apps are designed specifically for mobile devices.
This is why we see the statistics climb drastically in the graph below. The graph tracks how smartphone users chose to browse apps over websites. In only 1½ years more mobile phone time is spent browsing apps than attempting to navigate the problematic Web.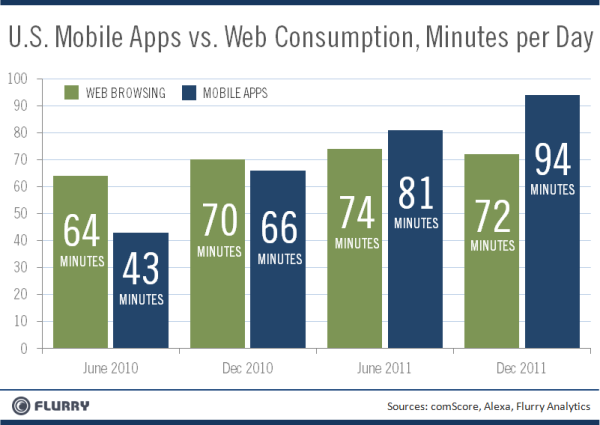 Analytics from flurry.com
Credits: Analytics from Flurry, http://www.flurry.com/.
Internet Sites Impossible to Read & Navigate With Smartphones
If you don't have one, borrow someone's smartphone and use it to go to your internet site or any favorite site. You'll see you have to stretch the page to make it large enough to read the text. This will give you a tiny cut-out section of the page. In order to read you must scroll to the right and read what shows, then scroll to the right again and read, and then scroll to the right…ad nauseam.
And when you've finished that left to right section you must scroll down, adjusting until it goes only to the next sentence after the ones you just read and repeat the process again and again and again.
And THEN you must scroll up and down and left and right to find the menu to click and go to another page. Not to mention the pains taken in order to find your sidebar with all its vital information and links. It's frustrating and so time consuming most smartphone users will not bother.
Smartphones Incompatible With Web Programming Languages
Impossible web navigation is just one aspect that makes smartphones incapable or browsing internet sites successfully. Most of the time a smartphone user on your site can't even perform the simple, but vital, task of signing up for your newsletter, viewing a video or listening to an audio message, because many programing languages cannot be read by mobile devices. But apps are designed specifically for mobile devices. They keep it simple for the small screen and its internet limitations. Conversely apps aren't straddled with the limitations of websites.
Placing your app in the Apps Marketplace is the best way to effectively market to those who exclusively use their smartphones rather than computers. And that's a trend to pay attention to; more and more people with smartphones don't even use a computer these days.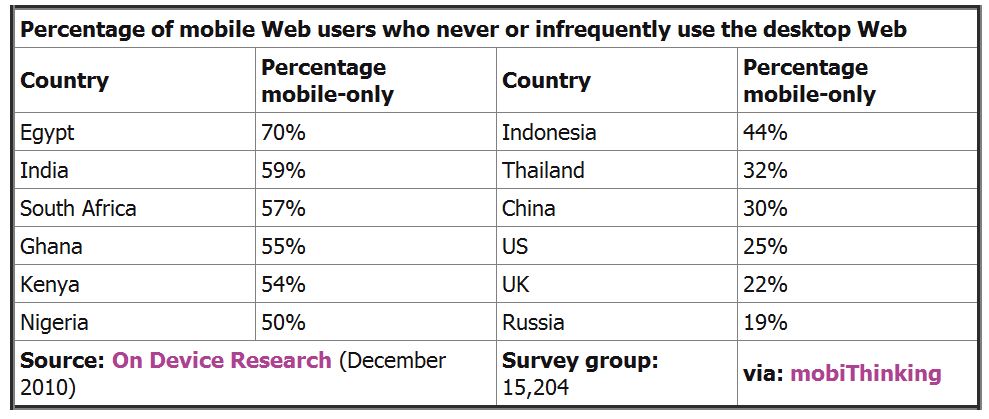 Graph credits: Analytics from mobiThinking http://mobithinking.mobi/mobile-marketing-tools/latest-mobile-stats#mobilepageviews
What if My Site Has a Mobile Friendly Plug-in?
There's still not much hope that mobile device users will browse your site when you slap on a plug-in that claims to make it mobile friendly, unless you pay big bucks for it to be done by an individual programmer(s). The free and inexpensive ones are fairly ineffective in my experience.
But I try to always prepare as much as possible on all fronts. I use the WordPress Mobile Pack plugin for my company site, Promotion a la Carte. But no matter how I configure the few settings available, it insists on showing every hidden page/post and other items that have no place in a menu, making it an unreadable string of text. And that's the first thing seen. So mobile visitors are utterly confused as to what my company is and what I sell, even though my site is mobile registered and supposedly mobile friendly.
For this reason, I've had my programmer create a Promotion a la Carte app which is linked to my app, just as purchasing my books is linked in my app.
If you have any further questions, please check out the remaining articles, or leave them in the comment section below. I'd love to hear your thoughts.
If you wish to know more about Aggie Villanueva and her company check out this page.
---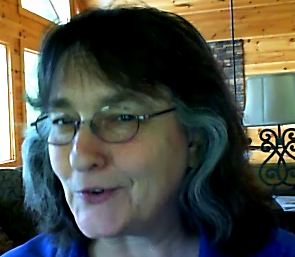 Published at Thomas Nelson before age 30, award-winning author Aggie Villanueva is now a self-published fiction & nonfiction author at Amazon/Kindle with The Rewritten Word, Rightfully Mine and Amazon Categories Create Best Sellers, all of which reached bestseller in multiple categories shortly after release. Aggie founded Promotion á la Carte, author promotional services and 6 months later was voted #2 at Preditors & Editors in the Promotion category, and then #4 in 2011. She teaches author promotion across the Web. My Book Marketing Systems is her sister company that saves authors $100s – $1,000s, allowing them entry into the  mobile market of billions. She is also an award-winning critically acclaimed photographic artist represented by galleries nationwide, including Xanadu Gallery in Scottsdale, AZ. Contact Villanueva at aggie@promotionalacarte.com.