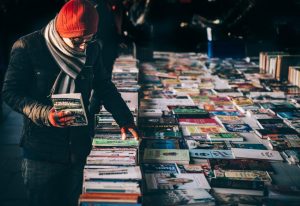 An elaborate marketing plan is crucial for your book's success
(Source: https://www.pexels.com/photo/adult-books-business-commerce-375903/)
It is every writer's dream to see their book become a success. Writing a book worth publishing takes a lot of time and effort. As much coming up with the content is an art, getting your book out there needs a business strategy. You want to sell your book, right? The following are ways of coming up with a book marketing plan for publishing success:
Begin Early
It's never too early to start promoting your book and yourself as an author. If you're beginning from scratch with little presence on the web, you ought to commence on your platform building efforts while writing your book.
It takes time to gain momentum and build a following. By sharing updates or requesting for feedback on your book as you write, you arouse interest and a feeling of personal investment in your audience.
Concentrate On Growing an Email List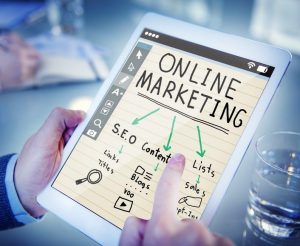 Email is an important platform for marketing your book
(Source: https://www.pexels.com/photo/business-close-up-commerce-computer-266176/)
Email is one of the most efficient avenues for marketing. It's estimated that there will be 3.7 billion email users worldwide by the end of 2017. As an author, you must make use of it. You can offer something like a mini e-book as a motivation to join your list, and then send a weekly or monthly newsletter to update your audience. To maintain their interest, your newsletter should not only contain news about you but also something entertaining.
The nature of your newsletter should be based on the sort of readers that you're targeting and the type of the relationship you want to have with those readers. It could be as straightforward as a letter-style email that contains links to developments in your industry. On the other hand, you can create a monthly mini-magazine loaded with inspiring videos and images, the choice is yours.
Build Your Site around Yourself
In this age of the internet, you need to have your website, and it should be built around you and not your book. It's astonishing how most writers still ignore this important aspect. They tend to rely on their publisher's site. Having your website means that you'll have total control over it, so it won't become outdated.
Your site doesn't have to have a lot of features. Apart from a page devoted to your book and another about you, the author, the most important component of your site will be a blog. By maintaining a blog, you can build a following while you continue to write. When your book is all set for publication, your audience will feel like they already know you.
Make Use of Social Media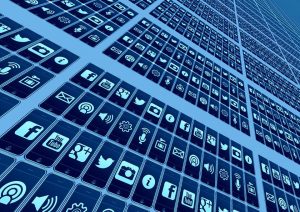 Build a strong presence in the social network your target audience is mostly found
(Source: https://pixabay.com/en/mobile-phone-smartphone-app-426559/)
Always remember that when it comes to social media, quality is better than quantity. It's not a must that you sign up to every social network. It's better to do a couple of things properly than to do a lot of things without clear objectives. There are over 2 billion social media users worldwide, while the average person spends around 116 minutes on social media daily. Find out in which network your target audience is most likely to be concentrated, and then build a strong presence on that network.
Be Generous
In this digital age, marketing has been transformed from intrusive and coercive advertising to permission marketing, whereby consumers follow their pathways to find the things they like.
Demonstrate to your audience what you know through blogging and guest posting. Attract people to you by giving various resources and tools freely. Most importantly, if your publishing arrangements allow, consider having a free e-book or PDF version of your book. Even though your sales might be affected by doing this, you'll win others just by spreading the word.
Establish Contact with Your Offline Networks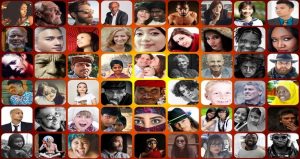 (Source: https://pixabay.com/en/faces-social-play-team-teamwork-2679755/)
As your book nears publication, you are going to use all your contacts to assist you in promoting the book. Most publishers request authors to do this using the Author Questionnaire, a tool that assists in assembling the resources that a writer will use for marketing and publicity.
This could include media platforms like radio shows or even magazines that will announce your book's publication. The Author Questionnaire will guide you on how to make use of your family and friends for marketing purposes.
Create Promotional Materials
When it comes to marketing, everyone is important. You never know who you might bump into. Ensure that you have information about your book with you. It could be a card that you can give to friends or media houses.
Moreover, online promotion can be equally successful by creating book trailers. Book trailers will remain online and can be easily shared. Those who will find your book trailer interesting will most definitely spread the word through their networks.
Conclusion
The methods mentioned above will help in creating an effective marketing plan for your book. Furthermore, if you need any help with book reports or essay writing services, visit the various online sources available.
About Author:
Kevin is a professional educator and a private tutor with over 8 years of experience. He is also a content writer for various blogs about higher education, entertainment, social media & blogging.  During his off time, Kevin enjoys traveling and cooking. Feel free to connect with him on Twitter, Linkedin & Google+.