Guest Expert: Teresa Morrow
You are an author. You need to market your book and are looking for more ways to spread the message of your book. Guest blogging could be just the answer for you. Guest blogging is where you provide a blog post to another blogger to share with his or her blog readers. This scenario creates a win-win for both parties. You have the opportunity to share the knowledge of the subject matter of your book and the blogger receives quality content for their readers.
Here are benefits for authors to guest blog:
Expand your Reach – When you write a blog post for another blogger, you are introducing yourself to a new audience who may not know about your knowledge on the subject matter of your post.
More Readers – Because you are in front of a new audience, you have the opportunity for bring in more buyers for your book.You offer value rich content on the subject matter of your book (without directly mentioned your book) in the blog post. You then become a resource on the topic and readers will notice.
Blog Subscribers – Bloggers gravitate to other bloggers. If your guest post catches the interest of the blog readers, it increases the chances the readers will go to your blog and subscribe to your blog as well. Be sure to have your site set up to allow people to subscribe to your blog easily.
Increased Traffic – As a guest blogger, you will be able to offer a short bio at the end of your blog post. In your bio you can add a link back to your author site, purchase page or e-zine, which also increases your ranking in the search engines.
You have a love for words and also want to sell your book. One way to help market your book is guest blogging. You offer a guest blog post to another blogger and they receive related content to share with the blog readers. By guest blogging, you can benefit with increased website traffic, more readers, blog subscribers and new audience to share the message in your book.
---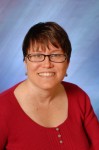 Teresa Morrow is passionate about helping authors share their message with the world. As a self proclaimed, "Author's Cheerleader", she places authors in front of readers by providing a variety of book marketing services. Teresa offers her "Get Started Sharing Your Message Online" free mini e-course for authors and writers at her site Key Book Promotions along with her monthly ezine, Promotion Pieces.