If you had a huge publisher standing behind your work, you wouldn't have to worry about marketing. Well, maybe you would write an occasional social media post now and then, but you would mostly focus on the work itself. When you're a self-published author, things are different. You have to take care of the marketing part, so you'll attract more readers your way.
Don't perceive this as a downside! Book marketing is fun when you approach it the right way. Plus, it helps you gain important insights: you understand what the audience wants. That's what makes you a better writer.
We'll give you 6 book marketing lessons today! They are easy to understand and even easier to implement them into practice.
Identify Your Goals and Plan Your Launch Around Them
Why are you writing this book? Of course you want to share your story with the world. There has to be something more to it. Identify precise goals. Here are two examples:
Attract 10k followers on social media

Make it on the New York Times bestseller list
If your plan is to attract thousands of followers on social media, then you have to promote the book launch heavily. If you want to make the bestseller list, you'll have to sell thousands of copies within a specific time, and you'll have to do it through vendors who report their sales to the New York Times.
Your goals will identify the marketing strategy. Of course, they have to be realistic. Then, you can start a focused campaign and you'll know exactly where you want it to take you.
Make Connections Before You Need Them
Do you have a LinkedIn profile? Have you made connections on Goodreads and other platforms? If not, you should start building your connections as soon as possible.
You'll need those contacts once you launch the book. You'll want influencers to read it and post reviews. If you procrastinate the process of making connections, you won't have any when you need them.
Locate the influencers! You can easily do that if you become an active member on Goodreads. Focus on your genre and connect with the readers. You'll notice that some of them have blogs.
Speaking of blogs, you should make your own! Start posting content and connect with other bloggers. When they know who you are, they will be happy to promote your book once you get it launched.
Engage the Audience
Lillian Moon, a content marketing expert from SuperiorPapers, explains that the level of engagement you trigger determines your chances for success: "If you have a blog, and I hope you do, then allow your audience to take part in the launch. Share few insights and ask them to suggest a concept for the cover. You can turn this into a contest: the best entries will receive free copies of your book before it hits the market. When the audience connects with you, they will be more eager to see what you've written."
Your blog is the best chance to connect with the audience on a deeper level. The comments are more meaningful and you have freedom to write posts that awaken emotions. However, don't forget social media! That's where your audience is.
Choose a Niche that Does Well on Amazon
The marketing process begins before you even start writing the book. When you're at the initial stages of developing a concept, think: will the audience like what you offer? What's your niche? Explore the category on Amazon and check out the most popular books there.
Try to pick two niches, so your book will be appealing to a larger audience. For example, you can combine crime with romance or history with crime. Check out Amazon's bestsellers to see what categories they belong to. That tells you what the audience wants to read.
Target Amazon's Also Bought Section
You want Amazon recommending your book without you even trying? Well, you'll still have to make an effort. It's possible to get your book into Amazon's also bought section if you make all the right moves.
Find popular books in your genre. Start recommending them in top lists. Naturally, those lists will include your book, too.

Ask for editorial reviews from authors you've connected with. You see how important connections are?

Encourage your friends to buy sets of books. You can even pay for them, so it will be their birthday present. Set up that package to include few books in the relevant genre, and add your book to the bunch.
Offer Something More than a Book
Today's readers like the opportunity to connect with authors. If you're present on social media and you have a blog, you can control the relationship you develop with them. Offer additional content for free. For example, you can take their favorite character from the book and write a short story based on their life.
New York Times reported that many authors who try self-publishing are put off by the great amount of work and self-promotion involved in the marketing process. Yes, it's easier when someone else does that for you. However, the self-publishing industry also offers many opportunities for rising stars. The promotion part will take a lot of time, but your efforts will yield results.
About Author: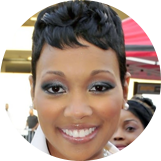 Joan Selby is a content marketer and a blogger; a graduate of California Institute of the Arts and a fancy-shoe lover; a writer by day and reader by night, giving a creative touch to everything. Find her on Twitter and Facebook