BookBuzzr author James Shipman's book – Constantinopolis recently hit the #1 spot on the Amazon. We reached out to James Shipman to learn more about his story.
The screenshot below was taken on May 9, 2014.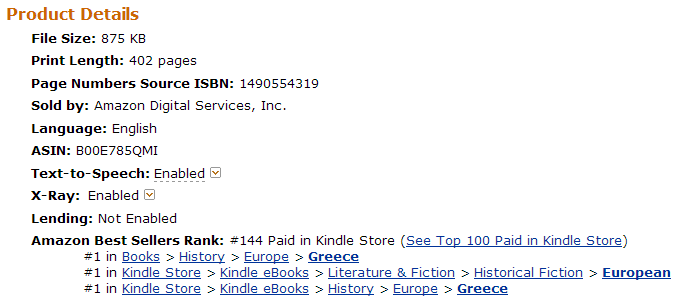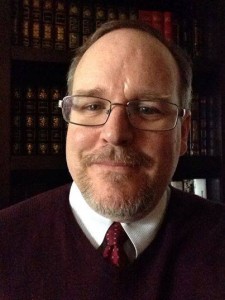 1. Hi James, thank you for agreeing to this interview. Tell us a little about yourself and your background?

Thank you for the opportunity to respond. I am 44 years old and live in the Pacific Northwest with my three children. I am a local attorney and mediator that likes serving on community boards and involving myself in local issues. I do a little pottery and even less guitar. I'm engaged to be married this upcoming January 2 to a wonderful teacher, mother and companion.
2. When did you decide to become a writer?

I've always enjoyed writing. I took a number of creative writing courses in high school and then at the University of Washington. When I was in law school I published a couple of short stories and poems and I wrote my first novel. I had an agent for some time after law school but I couldn't find a traditional publisher to publish my book. My writing took a hit in my 30's because I was so busy with raising a family and my law career. When I turned 40 I started writing 'Constantinopolis' and ultimately published it in 2013.
3. What was the hardest thing about writing your latest book?

My newest book is 'Going Home', a civil war novel based on a true story. Going Home will be released September 15. The most difficult thing I found about writing this book and also Constantinopolis is making sure all the research is as accurate as possible. It is also a challenge to write dialogue that is believable for the time period without making it so stodgy that modern readers will lose interest.
4. Do you have a strategy for finding reviewers?

With each book I have a group of ARC (Advanced Reader Copy) members who have agreed to read my book before it is released, then buy it on Amazon and give the book an honest review. I also find that giveaways on such sites as Freado.com or Goodreads will get your book in the hands of people who hopefully will give you a review. Obviously, the more books you sell and the more books you distribute, the more reviews you can expect.
5. Do you have any advice for other authors on how to market their books?

I would start with what is free. Reach out to friends and family and on Facebook. Build a Twitter following and join an authors group like ASMSG where members will tweet for each other. Tweet something every day and post on Facebook everyday, BUT very important, don't just advertise your book. People will get very tired of that. Share real things about yourself or interesting content that relates to your writing. Do this more often than you communicate directly about your book. Seek out discount promoters like ENT, Bookbub, etc., to run promotions about your book. Do giveways on Freado.com, Goodreads, etc. The key is to market a little bit every day, even if it's just 15 minutes a day. Be very very patient, this is a long term process. If you obtain an agent and a big publishing deal that's great for you, and discard all this advice, but for the rest of us, it's all about consistency and patience.