BookBuzzr author JC Herz's book – 'Learning to Breathe Fire: The Rise of CrossFit and the Primal Future of Fitness' recently hit the #1 spot on the Amazon. We reached out to JC Herz to learn more about her story.
The screenshot below was taken on June 05, 2014.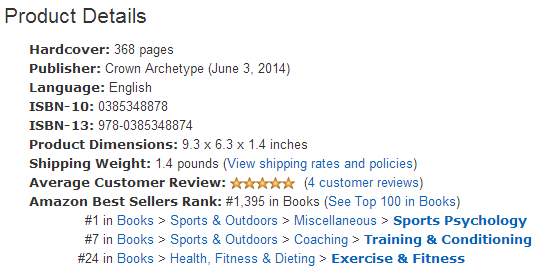 1. Congratulations JC Herz. We're so excited to have you here with us. To start with, can you tell us a little about yourself?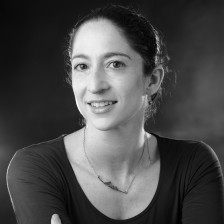 I started writing professionally as a teenage rock critic for The Boston Phoenix, while I was a Harvard undergraduate. It was my scheme to see bands in bars (they don't card people on the press list). Every time I wrote an album review I got $50. I thought it was amazing. In my senior year I stumbled into this thing that not very many people knew about, called the Internet, and wrote a book about it, published in 1994 (the white hot year of "cyberspace" – that book was published in ten languages). Next book was a history of videogames, which led to writing a column about computer game design for The New York Times. I didn't find a book topic that intrigued me as much as the Internet (when no-one knew about it) or videogames as a formative experience for Generation X, until CrossFit. Hopefully my cultural antennae are still well calibrated.
I also co-wrote a children's e-book, A Dark & Dismal Flower, just released on iTunes and Google Play. It's a gothic fairy tale filled with animated illustrations, published by Coliloquy. The illustrations are stunning – our aspiration was to create one of the first works of classic children's literature for a tablet device.
2. How did you come up with the idea for 'Learning to Breathe Fire: The Rise of CrossFit and the Primal Future of Fitness'?
My husband found CrossFit after a serious back injury (ruptured disc – the result of a stupid bootcamp workout at the Y) made him swear to make his core so strong that he'd never have another back injury. He drank the Kool-Aid and started talking nonstop about CrossFit (The First Rule of CrossFit is, Always Talk About CrossFit). It was boring and annoying. So I figured, I had to try CrossFit for the sake of our marriage. If I liked it, I'd enjoy talking the same gibberish and it'd bring us together as a couple. If I didn't like it, at least I'd get credit for trying, and I could start to draw some boundaries around Workout-of-the-Day dissertations at dinner time.
Unlike my husband, I am not a stellar athlete – I'm an excellent example of what you can do with zero genetic potential for sports. But the experience of CrossFit was so primal, and the tribal quality of the box was so powerful, that I realized something really interesting was going on, that deserved a book-length treatment. What makes CrossFit fun to write about is, it's mythic – the sportswriting passages in Learning to Breathe Fire are present-tense, but also have an epic quality (barbells at the gates of Troy, sort of thing). Connecting the modern to the ancient – today's throwdowns to the genesis of sport in ancient human society – was revelatory. And it got me back in touch with some amazing classics scholars who have some mind-stretching perspectives on athletics.
3. How did you feel when you discovered that your book was #1 in the Sports Psychology category on Amazon? Did you go out and celebrate?
It was a fantastic surprise, and I immediately posted it to Fire's FB page! I did celebrate at the book's DC event, which was also the grand opening of a CrossFit box in Northern Virginia. But beyond that, getting #1 in a category was helpful because I'm not sure booksellers were sure where to shelve this book. With sports literature? Anthropology? Epic chronicles of mountain-climbing and other "extreme" adventures? Pop culture? It's a cross-cutting book, which sounds good but creates an uncomfortable ambiguity about how to categorize the title. Seeing the book go to #1 in Sports Psychology grounded me, so I could say, OK, Sports Psychology, that's an awesome category full of really interesting ideas – let's own that.
4. Did you learn anything from writing your book and what was it?
I'd never done sportswriting, and it's a blast. On a deeper level, as a younger writer I think I was caught up in being clever, and having a smart-ass take on everything, and writing Fire taught me to write un-ironically about experiences that are primal and mythic, and to weave science and business strands into those character-driven narratives. I grew up and found a deeper, more mature voice. As a human being, I learned a lot from the athletes who shared their stories. Am especially indebted to Greg Amundson, "the original firebreather," for his wisdom about how to handle tough situations. In some ways, the reporting for this book was like interviewing a series of samurais and warrior monks – people who are unbelievably kick-ass, and at the same time very wise. Lastly, reporting on active duty military CrossFitters gave me a new appreciation for the fortitude of our men and women in uniform (and the contractors who work with them, in hot and dusty places). These are people who lived in shipping containers stacked on top of each other and jumped out of bed in the morning ready to hit some insane CrossFit workout or dodge mortar fire (or both simultaneously). Crown sent an advance copy of Fire to every military CrossFit box we could locate (the APO/FPO mail service is amazingly reliable) – notes back from military CrossFitters were incredibly humbling and gratifying.
5. Did you make any marketing mistakes or is there anything you would avoid in future?
I feel like my biggest mistake is not doing everything that people do on social media – there's too little time and attention to do it all. Fire has a great and very engaged community on Facebook (I love having the Bookbuzzr excerpt there). I don't do a lot of long-form blogging, and I have a guilty feeling that I should be posting a lot more to Instagram. I'm "micro-excerpting" the book on Twitter (i.e. posting the "zingers" that make people laugh or reminisce) but sometimes Twitter feels like a million people howling into the wind. I've been AWOL on GoodReads. I wish some wise man or wise woman of publishing could tell me what's actually worth an author's time, in terms of social media.