1. Hi Jay. Thanks for taking the time to do this interview.  Can you tell us a little about yourself and your books?
When I graduated with a degree in Liberal Arts from Gettysburg College in the early '80's, the last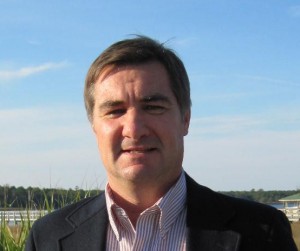 profession I thought I would find myself in would be authoring books.  I was nudged into writing my first book, "A Call to Faith, the Journey of a Cancer Survivor," by those who had heard my story. I am a four-time survivor of cancer and used this experience to write a story that was intended to heal, give hope, and inspire others who have walked a similar path. The story thus far has reached thousands of people both domestically and abroad, with a possible film version in the works. Prior to writing, I helped found a business that was involved with the stock market, which was later sold to Dow Jones & Company. I am currently in remission from the cancer and live with my family in Charleston, SC.
2. Why should an author buy your new book 'How to Get 5 Figure Downloads' when there are so many free resources out there on the Internet?
Good question. What I think I offer to the author is a one-stop repository for the vast majority of resources that they need to make their Kindle Free Days most successful. I also lay out an organized model to help keep them on track in preparing for the free days. For instance, I suggest that you begin the process at least 30 days prior to the date you are launching your free days. When I was using the KDP Select 5 Free Days promotion for my own book, I had to spend hours scouring the internet to look for websites, articles, tips, or anything I could find that would help promote my book during the free promotional period. My thought was, I can't be the only author looking for this information, so I compiled my own research into the short ebook, "How to Get Five Figure Downloads." With this ebook, you now have a systematic plan of attack for promoting your work on your free days. "Build it and they will come," is not the mantra of this marketing effort. Remember, there are hundreds of other authors promoting as well, so you need all the tools available to you in your arsenal to stay ahead. In my first promotion of 5 days, over 12,000 ebooks were downloaded using this method.
3. Can you tell us more about what exactly a KDP Select 5 Free Days promotion is?
KDP stands for Kindle Direct Publishing and it is a part of the Amazon series of families. The Select 5 Free Days promotion allows an author who is signed up for KDP to market their books free of charge for any 5 days during a 90 day period. It is quick and easy, and if you don't have your book(s) listed there, you can go to https://kdp.amazon.com/self-publishing/KDPSelect and make them a part of the program in minutes. The website will give you real-time numbers as to the total of your books being downloaded.  The program is known and anticipated daily by people around the world, which makes it a good place to put your book for maximum marketing exposure.
4. What's the number 1 mistake that authors make when it comes to setting up their Kindle promotion?
I think the number one mistake authors make is not giving themselves enough time to promote their book adequately.  Remember, you as the author must do all the promotional work to let people know that your book is going to be available on your free days, and this takes a little time.
5. What are the top 3 things an author can do today to turbo-charge their Kindle promotion?
There are a plethora of things an author can do, but I would recommend the following:
Time – Give yourself at least 30 days to start thinking about the planning process. Some of the best free Kindle websites require you to submit your information 30 days in advance of your promotion in order to get a spot on their site.
Multiple Submissions – Submit your book information to as many sites as you think relevant to your book.  Remember, every site you apply to is not going to have the space to list you on your free promotional days, so the more the merrier.
Paid Advertising – I would definitely think of utilizing some paid advertising to promote your free days.  This way, you are ensured to have a space on the site and people will know your book is coming. Many sites offer advertising at very reasonable rates.
I hope authors everywhere have great success on their KDP Select 5 Day promotional period!