We recently had a chance to talk to Gunnar Fox who has written two #1 Best-Selling books on Amazon for the college market. His latest book – Kick Ass in College: A Guerrilla Guide to College Success – teaches students an easy-to-follow system for college success. Gunnar's teaching style is fun and funny – but also brutally frank.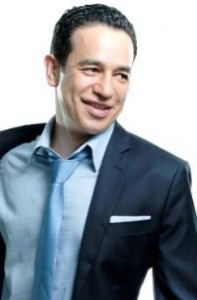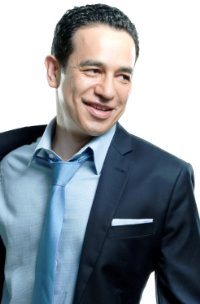 Aside from being a terrific writer with a knack for connecting with his audience, Gunnar has devoted a great deal of thought to hacking the book marketing process. For Gunnar, this means spending as little time marketing as possible while still driving steady book sales.
Gunnar's credentials are impressive: He graduated from Phillips Academy Andover and the Plan II Honors Program at the University of Texas. In college he was elected President of the Student Council, named Dean's Distinguished Graduate and received the Outstanding University Student award. Gunnar later enrolled at Stanford Law School, where he served as Associate Editor of the Stanford Law Review.
But Gunnar is most proud of his track record of helping thousands of students around the world improve their grades, land great jobs and achieve financial freedom.
Gunnar has figured out what works and what doesn't when it comes to book marketing and promotion. In this interview he shares some of his key learning and insights.
Enjoy…
BB: Hi Gunnar. Thank you for taking the time to share your book marketing experiences with us. Before we begin, can you tell us a little about your books and about yourself? And what is the story behind this book?
Thank you for the opportunity.
I am a lawyer based in Dallas, Texas and Bangkok, Thailand, with a global corporate practice. I have also been involved in education and publishing for over a decade.
My experience is that successful books must fill a strong need and approach the market with a creative and attention-grabbing hook. Both style and substance are important. With the style element – the cover and the title – you seek to convince readers to take a few seconds to study your "postage stamp"-sized cover image. (If your cover doesn't look great as a postage stamp, I suggest you start over.)
If you can earn a "click" at this point then you have to fulfil the promise of the cover with wonderful substance. It is a victory just to get prospective readers to invest the time to scan your book description and perhaps to peek inside your book. This is the all-important introduction to your content and your point of view so it must be PERFECT.
And if you are particularly fortunate they will honor you with a purchase – the biggest challenge of all. So you basically have to shoot three baskets (or sink three putts) – each more difficult than the next. You have to get your audience to:
click the postage stamp;
read the book description/book sample; and
click the BUY NOW button.
You must hone every part of your pitch to make the magic happen. You are trying to inspire someone to spend good money to buy a stack of paper (or a stream of electrons, in the case of e-books). There is something magical about that process and about capturing the imagination and excitement of the reader.
BB: Your book has an interesting design. The logo seems perfect for your target market. How was your logo developed?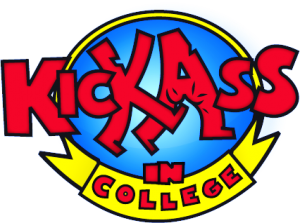 This was an incredible piece of luck. Since childhood, I have been a fan of Alan Aldridge, who in my mind is the greatest illustrator to have ever walked the earth. Alan designed iconic album covers and other masterworks for the likes of The Beatles, Elton John, Tears for Fears, and countless others. His work was the iconography of my youth and continues to exert massive influence in the world. Alan's book, The Ship's Cat, was my favorite book as a child and I had corresponded with Alan over the years about how important his work had been in my life. Some time later, Alan graciously accepted the commission from my previous traditional publisher to develop the logo, and I have arranged a license to use the logo in subsequent indie editions. While Alan is in a class of his own there are some amazing designers out there who do cater to the independent book publisher. Check out Elance and even Fiverr.
BB: The style part of your marketing is obvious. The cover to Kick Ass in College would be at home in any premium bookstore. What about the substance?
Yes, even more important, of course. A book with poor substance will not have "legs" over the long run, despite what a lot of the get-rich-quick Kindle gurus suggest. Readers are not stupid. They can immediately tell if you are ripping them off with slipshod content. And they will punish you for it. (Perhaps this is also a good place to note that the beauty of self-publishing is that you can write your masterpiece without having to conform to some publisher's expectations about what content to include – or omit!)
I would advise writers always to OVERDELIVER. I just don't think most people are interested in paying for pamphlets masquerading as books. The review sections of Amazon are littered with comments from disappointed readers complaining that they were sold something that was too short, too general, and of no value.
BB: Who is your market and how do you appeal to them?
My market is college students, their parents, educators and librarians. When I wrote Kick Ass in College I knew there were already loads of how-to-study-in-college success books on the market. But I also knew that only a handful of them were written for humans. What I mean by that is that many of these books are filled with "tips" that would require students to rewire their brains to study that way. You can tell after five minutes that 99% of students will never bother to implement the advice. In brief, they were written for nerds, by nerds, who really like to geek out on this stuff.  Most students don't process information that way.
I find that my students are looking for strong motivation and powerful tips that are as easy to use as a screwdriver. They want realistic strategies they can use immediately. Just plug-and-play. At the same time, my audience thirsts for quality information that will quickly and effectively improve their grades. They don't want simplistic and useless "happy talk," either.
Finally, they don't want to be bored to death. There are a million ways to communicate information. Why not do it in a memorable and entertaining style?
BB: How do you know your success methods work? Or how do you convince your audience that your claims are real when they are faced with so many books that promise the world?
Great question! I have seen my methods work countless times. And I want students to follow all of my advice. But I believe that those who only follow 5% of my advice can completely alter the trajectory of their college career… and beyond. If I didn't believe that passionately I could not publish this book and look at myself in the mirror.
As for the "evidence"… I tested and refined my methods with the help of a 1000-plus population of "at risk" students when I was a student development specialist at the University of Texas. These were students who had been written off and were basically expected to fail. My study hacks and life strategies energized these students, decreasing their failure rate by a whopping 65 percent. Busloads of them graduated and pretty soon their failure rate was no higher than the rest of the student population.
People said, "Holy cow, Gunnar! You oughtta write a book!" …After a couple more years of testing and tweaking, the first edition of "Kick Ass in College" was born. And ever since, I have received incredibly humbling and moving emails from my audience attesting to their success based on the book. This is why I write. To know you have changed a life for the better is an amazing feeling.
BB: What approach did you use to propel your book to a #1 ranking? 


I tried a number of different things to increase the profile of the new edition of my book.
As I see it, there are really two schools of thought… The first is that you must build nice website to give yourself some legitimacy. And then you must build an engaged community to drive sales.
The other school of thought holds that these activities are a waste of time and drive no real sales. The experts from the second school urge instead that you focus on (1) creating a book that in a popular category based on SEO research; (2) naming that book based on SEO research; (3) and gaming Amazon and Google so that your book shows up in customer searches – again, based on SEO research.
I have tried to learn from both schools because they both have merit and both approaches do drive sales. The more active I am on Facebook, the more copies I sell. The more I tweak my title and other SEO elements, the more copies I sell. Don't be closed-minded because different approaches work depending on your category.
The problem is that this can all be quite paralyzing because there are so many options.
BB: You have mentioned how important efficiency is to you in your marketing activities, and that you have developed a streamlined formula. Could you describe this if audience members want to try your approach?
Absolutely. It sounds like a lot but once it is done, that's it…
Create great book content, edit that content until it shines, create a great cover and a title that is magnetic, develop a masterpiece book description. Tweak all of these elements over time to see what drives better sales.
Develop a credible website using BookBuzzr widgets so that readers can sample your book for free in a compelling way. Link to your sales pages on Barnes & Noble, Amazon, etc.
Develop a Facebook page using the BookBuzzr Facebook widgets. This will make you look like a rock star on Facebook. Also include sales links.
Create a Twitter and LinkedIn account (or choose your own favorite networks, but don't overdo it).
Now then, 1 – 4 are the heart of the operation. These are your "hubs." Now then, how do we effortlessly manage these hubs? It's easier than you may think.
Get a BufferApp account. This allows you to effortlessly post to Facebook, Twitter and LinkedIn (for example) and keep those accounts vibrant and jumping. The way it works is that you loads posts once or twice a week and this application will launch those posts in a steady drip over the coming week. It is a really elegant system because you can feed all of your social media networks at once. (There are many other services but this one is dead simple.) I recommend that you also install something called Scoop.it, which feeds you articles relevant to your book. You can then drop those articles into your BufferApp account with a single click so you always have good content to share or to blog about.
In the meantime, drive sales using Freado's various options. It is good always to have Freado working in the background for you, driving interest.
That is the basis of what I do. You can always do promotions and giveaways to achieve visibility but you need a foundation. But this is what works for me with minimum time invested. I do have some advanced tactics I would love to share with you some time but for those just starting out let's keep it simple.
BB: And finally, why did you choose BookBuzzr (Gunnar is a BookBuzzr Author Pro Plus subscriber)?
My analysis was based on a number of factors. First, I was aware of the BookBuzzr brand. I had seen it many times and that sheer visibility creates legitimacy.
Second, I was impressed by the attention-grabbing technology of the flip-book. The virtual book experience that you offer is far more enjoyable than a drab PDF reader experience.
And third, I would say I was interested in the marketing services you offer. I am fundamentally a writer. I am not a marketer or a social media junkie. So I was looking for a way to handle the marketing and social media aspects of book publishing in a simpler, more efficient manner. In brief, BookBuzzr is the backbone of my marketing efforts and has generated a lot of sales momentum for me. Your customer service is also excellent. You've been indispensable as a publishing and marketing resource because you are geared toward serving independent publishers. I don't know of anyone with a deeper understanding of our particular needs and challenges.