BookBuzzr subscriber Steena Holmes has been zooming up the Amazon charts. Her book – Finding Emma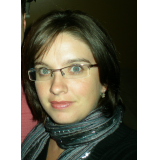 – has hit the top of the charts on Amazon.
Here are some stats for the book:
# 1 in three different categories
#13 on the Amazon best seller list.
Over 125 book reviews
The screenshot below was taken on August 22nd, 2012.


BookBuzzr CEO Vikram Narayan sat down (virtually of course) to chat with Steena and get her views on a variety of issues related to indie publishing, the craft of writing and the fine art of Internet book promotion.
Congratulations Steena. We're so excited to have you here with us. To start with, can you tell us a little about yourself? I'm a confessed chocoholic with a passion for living my dream. I like a challenge and get excited when I realize that if I can do it – anyone can.
What's your book Finding Emma all about? I took one of my biggest fears and made it less so – for me. The story is about one mother trying to find her kidnapped daughter and another mother trying to undo her past mistakes.
Your book deals with the pain of a mother losing her daughter. How did you manage to write about such an emotionally difficult topic? Where do you get your ideas from? I knew that I wanted to write a book from the heart – but in order to do that, it meant my heart had to be ripped apart. It was hard. I placed myself in my characters shoes on a daily basis and tried to react as they would. The idea for the story came when I lost sight of my youngest daughter for a brief second. That second – not knowing where she was – scared me.
What's a typical day like for you? How do you allocate your time between writing and book marketing? I start off writing and when I get to a point where I'm frustrated or need a break – I go online. Sometimes it happens once an hour, sometimes it lasts for an hour. Marketing is so hard – because it's not just about 'what' you say but it's more about 'who' you are. So my goal is to build relationships – whether its on Facebook, Twitter, Goodreads or on my website.
You have a book publicist named BookSparks PR working for you. What is their role? I do, and they've been amazing. I started with BookSparks back in May – a few months after Finding Emma was out. I knew that I wanted to reach readers that weren't in my sphere of influence. Before Finding Emma, my main readers were in romance. This story though was in a new genre with a completely different set of readers. My first full month of Finding Emma being out (in April) I made over $12K in sales – so I decided to use that money towards marketing. It was a fabulous investment. The readers, bloggers, venues I've been able to reach has been more than I ever expected.
But that's not to say that everyone needs to do it. I could have spent time researching this genre and reaching out to those readers, but I knew my time was better spent elsewhere.
What is the role of the Knight Agency in your endeavours? I actually just signed with the Knight Agency. I'll be honest – I haven't been prepared like I should have with the success of this story. To hit #13 – WOW. Amazing! I've had offers from publishers and agents and again – I realized that this isn't a journey that I have to take alone. Just because I'm indie (and I love being indie) doesn't mean that I can be successful in other venues. Would I love a traditional deal – possibly :&#41 If it's the right deal. As an author – I have choices now that have opened up to me, and it would be silly not to explore those choices. That is what my agent, Pamela Hardy is helping me with. Exploring my choices and offering advice on how to get to the 'next level'. And what is that next level? Writing stronger books and reaching more readers. How I do that … That's where the options come in! I'm excited!
I also loved your book cover. How did you go about getting it created? Did you test the book cover with your target audience? Isn't it amazing!! I had a photographer take the image and then made it into a cover. I love it. I know we shouldn't be married to our covers because they are just a selling tool … But I love it. Same with my next cover for Emma's Secret. I found another photographer and bought the rights.
How does the Author's Red Room help you in your efforts? The Author's Red Room is a site I helped to create with another author – our goal was to create a place for indie authors to go to – like a 'one stop shop' kind of idea. I create custom and ready-made covers, we have an editing team, a formatting team and we've just opened up an author assistant program – to help authors in their marketing efforts. We don't have to be alone in this journey.
How did you manage to get over 100 reviews on Amazon? How did you get your very first review? I did a 'soft' launch for 2 weeks – where I put Finding Emma up on Amazon and then posted on my website/FB and twitter that I needed some beta readers willing to do reviews. I had around 5-6 who took me up on that – and that's how the first reviews came in. Then I put Emma up for free for a few days…and more reviews starting coming in. I know there are a few reviewers who said I must have 100 friends who left reviews – but that's not true. Other than a handful of reviews from people who know me – they are all from readers.
How do you handle negative reviews? I eat chocolate. Negative reviews aren't the easiest things to read – but they can be helpful. Sure, there are those who like to leave negative reviews because they feel they have the control and want to do that. Then there are readers who really didn't enjoy the story and have something honest to say. It's all good. I know that there are people who read Finding Emma and walk away from the story knowing that wasn't the book for them. That's okay. Even the best books out there – To Kill a Mockingbird or even the Harry Potter series – all have really bad reviews.
Do you ever fantasize about the day that your book becomes a movie or at least a TV series? Have you taken any action in that direction? Of course! Who doesn't dream about writing a book that becomes a movie. It would be another dream come true. Any steps … Well, you'll just have to wait to see :&#41
What is the Alliance of Independent Authors? How has it helped you? They are a group of global, nonprofit, collaborative collective of independent self-publishing writers. http://allianceindependentauthors.org. They've helped by being at my back as an indie author. There are people in the group with experience help others to do what they've done – be successful. I love that. Since it's something I enjoy doing – sharing what I've done to help others do the same and be even more successful than I am – I knew it was a group I wanted to belong to.
Can you tell us a little about your Kindle Select experience? Each book is different and will have different readers/experiences. That was an important lesson I had to learn. My experience with Kindle Select has been great in regards to Finding Emma. As you've seen, my rankings have improved and I was involved in an Amazon promotion this month. The results of this promotion are fabulous. I've sold over 30,000 books to date this month and I believe that the amount of likes/tags, author page likes and reviews have a strong hand in that. If you write a good book, one that resonates with readers, there's no saying what can happen!
What kind of marketing do you do on Facebook? I have my own facebook author page where I connect with my readers. I try to do very little promo on my own personal page (I know I hate reading promo posts from others so why would I do the same?). On my author page I'll offer free books – my own and other author's. I want to connect to my readers. I'm about to put up a pre-release page for my next novel as well. The thing with marketing is this: it's an experience and it is something that changes almost every day. Try things and see how they work for you. If they don't, then try something new. If they do – what can you do to make it a better experience next time?
Any tips for Twitter book promotion? Be personable. Make your tweets count. Don't make the mistake in thinking that all you need to do is say 'buy my book' and people will. They won't. But … If you build a relationship, start and continue conversations … then they might give you a chance.
What is your favourite BookBuzzr technology and why? I like that cool open curtain … I plan on utilizing that for my next book :&#41
You also have an active presence on Pinterest. How do you use Pinterest to market your book? I am on Pinterest and I have a few boards :&#41 I've placed images that are relevant to my book on there – so images of Emma, her dog Daisy, and other things that readers will be able to recognize from my book.
Can you tell us about your next book? When I put out Finding Emma, I honestly had no thoughts of writing a sequel, but I had so many readers want to know more … So that's what I've been working on. Emma's Secret. It will be out officially October 1st (but I might bring it out sooner).