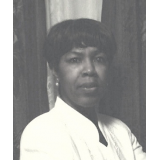 Ms. Muhammad is an award winning author of poetry and prose. She is the author of two children books, one being a tool to help parents discuss the issue of sexual abuse with their children and the other a chapter book of short stories filled with adventure.
She has also her first young adult novel Love Laws which is the first of two sequels and was nominated for the 2009 Cyblis Award. Her recent work being a work of poetry called Journeys of a Soul.
Her first book of poetry released in 2007 titled "Echoes of an Era" was written in dedication to her mother. In early 2009 she among many authors, became apart of the Anthology "Forever Friends" which was edited and hosted by Shelagh Watkins who's also the author of "Mr. Plane Makers Flying Machine" and " The Power of Persuasion".
Ms. Muhammad is currently a staff writer for Poetic Monthly Magazine as well as book review manager. She is now the author of five books. Her book Hugs and Kisses was written for parents as a tool to aide children in the awful subject of sexual abuse. Her book The Story Box is a chapter book for children ages nine and up. Love laws was written with the young adult in mind while the books Echoes of an Era and Journeys of a Soul are poetry. Her books are also available on Kindle.
BookBuzzr recently interviewed Mary Muhammad who was nominated for the 2009 Cyblis Award for her first young adult novel Love Laws.
1. Do you recall how your interest in writing originated?
Of course, My interest began with my brother reciting a poem to me while I was only 8 or 9 yrs. old. I never forgot it, and writing became my pass time as a way to release my thoughts and feelings in poetry.
2. What inspired you to write your first book?
My first book
Echoes of an Era
was inspired by my mother. Of course she had passed on by the time I even decided to publish it, but her voice still echoed in my thoughts whenever I would sit and write, so I dedicated this book to her.
3. Do you have a specific writing style?
I truly enjoy free style poetry.
4. Where do you get your information or ideas for your books?
For Hugs and Kisses the idea came from true facts dealing with child abuse, and for my first young adult novel Love Laws, I wrote the title and it just flowed from there.
5. Is there a message in your first young adult novel 'Love Laws' that you want readers to grasp?
Yes, the message in love Laws is, be diligent in your goals, maintain family ties and be slow in committing to a relationship, teens seem to think the first love is the last, and Love Laws reveals how taking things slow can produce more positive lasting relationships.
6. How many books have you written? Which is your favorite?
To date I have written five books. I have no favorites between them, because they all are special to me for one reason or another.
7. How long does it take you to write a book?
I started Echoes of an Era when I was a teen, I didn't publish until 2007. Hugs and Kisses was started in 1987 or 88, it wasn't published until 2008, so sometimes it can take awhile, and sometimes it can come within months like Love Laws, and The story Box along with my latest, Journeys of a Soul.
8. If you had to choose, which writer would you consider a mentor?
For poetry I have to give that status to Laurence Dunbar and Maya Angelou.
9. Do you hear from your readers much? What kinds of things do they say?
I'm pleased to say I have heard from a few readers of my works. For the most part they are pleased with my writings. I have posted most of the reviews I have from them.
10. Can you share a little of your current work with us?
My most recent completed work is Journeys of a Soul, which is poetry as well. I will share "one of my favorite poems".
Destiny
When you allow destiny to be
As it is intended to be
According to the master choreographer
Love shall welcome you.
When you stop caring about yourself
Your burden will be nothing
Give yourself to prepare for love
That brings you through
The torment of the passing of time
And the squeeze of growth
To receive the reward of patience
How long will you go on–
Serving this physical body
When it is love and the lover
That lives eternally
Don't you know,
Anything else lasts
but just a little while?
(c) Mary Allison Muhammad
Journeys of a Soul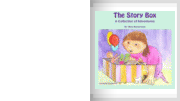 BookBuzzr thanks Mary Muhammad for such an excellent interview. Connect with Mary Muhammad on fReado.