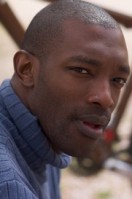 Stefhen, can you start off by telling us a little bit about yourself?
I was born in Jamaica, immigrated to the states at 15, then to the UK at 20. After a year in the UK, I returned to the US and began attending community college and university, which took a total of 8 years. in 2001 I emigrated to Japan, but returned to the US to publish my book in 2008. Will be returning home to Japan in February 2011.
Can you please tell us about your book 'Black Passenger Yellow Cabs: Of Exile and Excess in Japan' and why you wrote it?
I wrote this book because I had a tremendous amount of time on my hands living in Japan and working (if you can call it that) as an English teacher. I had a great deal of time to reflect on my life and my journey from my childhood in Jamaica. And that's how this book was born. Please see the attached press release for a description of the book.
How long did it take you to write 'Black Passenger Yellow Cabs: Of Exile and Excess in Japan'?
I began writing on October 12, 2005 and finished in June 2007. I wrote almost every day, frequently up to 17hrs/day.
How and when did you first start marketing your book?
I began marketing my book immediately after finishing it. I started by blogging excerpts on the now defunct MySpace.
What do you do in your free time?
Write my second book.
Have you ever read a book that really changed the way you look at things, if so can you tell us about it?
Well, this is going to sound boring but, I love textbooks. So my textbooks changed my perception. This is why I spent 8 years in college and I'm in the process of starting graduate school in Tokyo next year. Of course I will do a PhD after that. I'm currently reading the god delusion, and while it didn't change my thinking, it most certainly validated it.
Where can you be found on the web?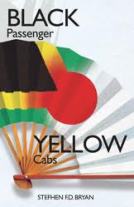 BookBuzzr thanks Stefhen Bryan for such an excellent interview. Connect with Stefhen Bryan on fReado.