Guest Expert: Aggie Villanueva
If your blog post doesn't grab immediate attention it's doomed to a plot in the cemetery of the dreaded unread.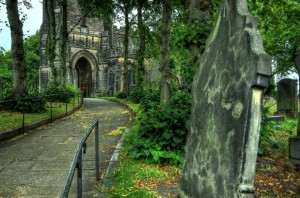 Here's 5 tips that will keep your posts from being buried alive.
It's important to use at least one intriguing photo with each post, such as the one I used here. Many are free, as was this one downloaded from StockXChange but I sometimes pay $1 for stock images at iStockPhone. Sometimes you can use your own photography, and often I use illustrative screenshots. Many times a good post image is vital to getting your post noticed. I often frame my articles to theme with an upcoming holiday, such as this "eerie" post headline coinciding with approaching autumn (and Halloween).
Link to other experts. This lets readers know you are an expert yourself since you know of and read the other experts. Linking also makes friends. Your link will ping to those sites and your name become known to them in the positive light of giving them coveted backlinks. Always give full credit when you quote or link to another site.
Don't be afraid to give your opinion, in fact do it often. You want to attract followers in your areas of interest. Not that they must think like you. Hopefully many will disagree, but enjoy hearing the respectful opinions of others and debating with equal respect. Those are great follows to attract.
Make sure to respond to comments, even if it's just to say hi or thank you. Most of us are not so large that we can't respond after at least every third or fourth comment on each post. During controversial or lively discussions I respond at length hoping to spur even more reader conversation. See The Truth About eBook Piracy: And the Truth Shall Set Them (Customers) Free
and What's Your Opinion About Self-Publishing? And remember, your comments boxes are a gold mine of ideas for post topics.
Never forget how important titles are. See 7 Sneaky Ways to Write Irresistible Headlines byJonathan Fields, itself an excellent example of attention grabbing. Other perfect examples of great headlines: Why You Should Always Write Your Headline Last AND Why You Should Always Write Your Headline First both from Copyblogger.
Now go write blog posts that will never end up in the plot of the UnRead!
---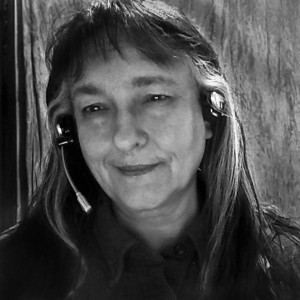 Aggie Villanueva is bestselling author, author publicist, blogger and critically acclaimedphotographic artist represented by galleries nationwide, including Xanadu Gallery in Scottsdale, AZ. She was a published author at Thomas Nelson before she was 30, and founded local the Mid-America Fellowship of Christian Writers three–day conference. Aggie founded Visual Arts Junction blog February 2009 and by the end of the same year it was voted #5 atPredators & Editors in the category "Writers' Resource, Information & News Source" for 2009. You may also find her marketing advice at BookBuzzr Blog, where she is a regular contributor. To further help authors she launched the VAJ Buzz Club – a club where members combine their individual marketing power to create the ultimate BUZZ. Authors clamored for the options to purchase additional promotional services á la carte (as needed) so Aggie added Promotion á la Carte. Contact Villanueva at myaggie2 @ gmail . com.