Guest Expert: Kelly Wilson
The cheap and free book marketing strategies that I've accumulated over the last couple of years developed out of necessity.
I had spent a year as a stay-at-home mom, figuring out how we could make ends meet on just my husband's income. Soon I began consistently saving substantial amounts of money on products that we used every day, and people in my circles of influence wanted to know how I did it. So I wrote a book about the subject.
After choosing to self-publish the book, I had a whole new set of challenges. I had a new book, no marketing strategy, and no disposable income to spend. Like my book, I had to figure out cheap and free strategies to build and maintain a wide audience through a variety of outlets.
Build Relationships
Marketing is all about relationships, especially when it comes to building an audience for your book. Start with your built-in audience of friends and family. Ask them what materials would appeal to them and what information they would sign up to receive, and start with those ideas.
As you're working on promotional materials, take some time to meet with other writers in your community. There are professional groups of writers with local chapters who meet regularly. Join with those who are working toward similar goals, honing their craft, making connections and marketing their work.
Attend meetings and get to know people who have been around awhile – you'll learn valuable insights into the business. Many of these groups hold regular conferences through the year which aren't cheap, but you can offer to volunteer and go for free or at a greatly reduced rate.
Print Marketing
As you start making connections, it's important to have promotional materials that you can give away. These can be expensive, but they don't have to be.
• Business Cards – These are available through companies like Vistaprint for free or at a reduced rate. The designs for free cards tend to be limited, but creating a custom design is an inexpensive option and your cards will look more professional or can follow a certain theme.
• Bookmarks – These are more difficult to find cheap or free unless you want to make them yourself. I don't have the graphic design skills or talent to do this, so I opted again to order them through Vistaprint for less than a penny each.
• Order Forms – I like to use these at book signing or other marketing events. They can be easily created, printed and distributed for very little money. Include the name of the book, your name as the author, appropriate websites and email addresses, and instructions on how to order the book.
Online Marketing
Online marketing is the most cost-effective way to publicize your book.
• Website design and maintenance – Many people have websites, and there may be a close personal or professional friend with whom you can share a host site. This way, you only have to pay half of the total hosting fee. In addition, you probably have several friends that would like to create and maintain your website, either for free or for a discounted hourly rate.
• A Free Excerpt or eBook – When people go to bookstores, they have the advantage of touching a book and flipping through pages to see if they're interested. You need to try and offer a similar experience online. Provide a free excerpt of your book (not the best parts!) that includes the Introduction and a section that will make them want to read more, along with information on how to order the book.
If you choose to create an eBook instead, make sure it's in the same niche; for example, my free eBook (available later in September) is called "Top Ten Ways to Eat Healthy on a Budget" and complements my book nicely.
• Social Media – These popular sites are free, including Twitter, Social Oomph, and Facebook, where you can make a business page as well as a personal page. Other helpful sites include Jacketflap, FiledBy, and LinkedIn. Sign up for these services and start building relationships with people in the same area of interest.
• SEO Articles and Blogs – Traffic to your blog won't happen automatically. Start a daily-updated blog or a newsletter that comes out on a regular basis in your area of specialty. Ask experienced bloggers to write articles for you, and offer them two backlinks to their blogs – you get content to build traffic while they get exposure.
In the same spirit, offer guest posts to bloggers with established audiences. Approach website owners with an article or idea (with three main points) that would fit into a niche you both share. Once you've built a relationship, ask if the website owners would be interested in offer your free excerpt or eBook to their readers.
Marketing as an Expert
At a book fair, I saw a lady who had written a recipe book about cabbage. I would say that she is an expert when it comes to cooking cabbage (surprisingly, it was a lengthy book).
Whether your book is fiction or nonfiction, find the niche where you can market yourself as an expert. Put together a curriculum that you can use to teach classes in your community – this may be at elementary, middle or high schools, community colleges or through community programs. I spent a couple of evenings last year teaching a class on couponing through my local parks and recreation department.
As you build relationships, market yourself not only as an expert, but as a professional with an impressive email signature line. Include links to your blog(s) and Social Media pages as well as "Author of _____." A service called Wisestamp provides several useful templates.
Cheap and free book marketing requires self-motivation to create and maintain relationships. It's hard work and will take time, but cheap and free book marketing strategies provide the maximum benefit at minimal cost.
---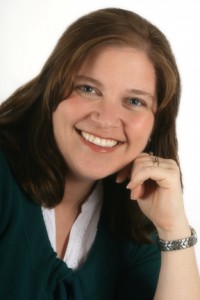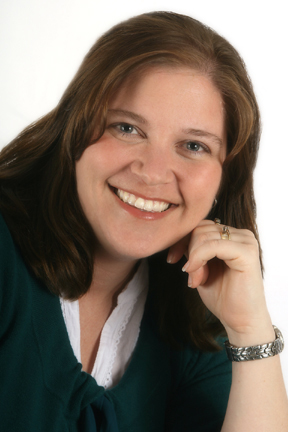 Kelly Wilson is a busy mom, an expert on, saving money, and author of Live Cheap and Free! Strategies to Thrive in Tough Economic Times. The second edition of Live Cheap and Free! will be available in September 2010 at www.WilsonWrites.com as well as other major retailers.