Guest Expert: Susanna Carr
Facebook dominates all social media and Twitter is growing exponentially. Authors are jumping over to these communities and ignoring their MySpace accounts. Website designers suggest a MySpace logo on your site looks antiquated. Should you delete your MySpace page?
Not so fast! While activity levels are down at MySpace, your profile page is still working for you. When I decided to test out which social media worked best for me, I developed a plan of action that made the most of what I was already using. The goal was to participate daily in a meaningful way on each community. I watched my website statistics, Google analytics, and activity levels on e-mail, MySpace, Facebook and Twitter to see what was working.
This is what I found after my month-long experiment:
• Twitter appears to be the most active but a small percentage of followers do the talking. Also, a lot of Twitter profiles are inactive.
• I get a lot of "friend" requests on Facebook, but the interaction isn't consistent on both my profile and my fan page. It takes a lot of work to create discussion.
• MySpace is the least active of all my social media, but it drives the most traffic to my website. In fact, I did less work with this community but it gave me double the traffic than Facebook and Twitter combined.
An author's MySpace page can increase your visibility and bring traffic with minimal care and feeding. If a reader drops by your MySpace profile and sees it hasn't been updated, they think the page has been abandoned and they won't interact with you. Show that you are there for them by offering original content without spending a lot of time or effort.
Here are three quick and simple ways to keep your MySpace page fresh:
• Update your status line at least once a month. It doesn't have to be witty or insightful, just current. Some authors update their status line with their Twitter feed, which is convenient but it also may give the appearance that you aren't "there" on MySpace. If you go with the Twitter feed, offer some original content on your profile in other ways.
• Update your MySpace blog. Already doing too much blogging? Do a recap of what you've said around the Web. I do a "Week in Review" and add links, and I occasionally add a Goodreads review. Watch your MySpace blog stats to see when most of your readers visit.
• Send MySpace bulletins. You don't have to create one every week or every month, but definitely send out a bulletin when you have news. Some authors send a bulletin when they've updated their website, have an upcoming event or won a writing contest. Others only send bulletins when they have a book release.
Do one of these simple no-fuss tasks every month and your MySpace page will continue to work for you.
---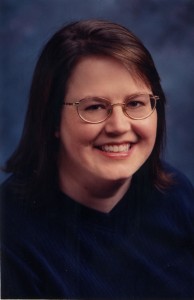 Susanna Carr writes sexy contemporary romances. Visit her website at www.susannacarr.com.