Guest: Andrea Susan Glass
According to Forrester Research, digital book sales tripled to $966 million in 2010 and are set to almost triple again by 2015. Last summer, Amazon said sales of ebooks for its Kindle reader had far eclipsed hardcover book sales. In about 2007, Amazon introduced its Kindle ereader and Barnes and Noble soon followed with the Nook. Then iPhones got an app to read ebooks, and next it was the iPad and other copycats. You can even read an ebook on your PC or Mac with the free software Kindle for PC (or Mac). And now the libraries are offering electronic books that are being converted by a company called Overdrive.
Don't you think it's time for you to write your ebook?!
I always suggest authors keep several things in mind when planning to publish an ebook. First is determining the author and reader motivations. Why do you want to write an ebook, and what's in it for the reader? You might write fiction because you have a story to tell; or nonfiction to share your passion or expertise teaching a skill or solving a problem; or to build your visibility for your business; or to add an income stream. The reader is generally motivated to buy the ebook because of entertainment or education—they'll enjoy your novel or they'll learn something from your nonfiction.
Second is determining if you should publish an ebook, a pbook (print), or both. Ebooks have a lower cost to publish, are quicker to write because they can be shorter, are more profitable, have a targeted market—and they're hot! Your only costs are editing, formatting, and a book cover. You can accomplish these for under $500 in most cases. Ebooks are faster to write because they can be shorter and generally you're writing about an area you know well, so you can write like you're talking to someone. You make a decent profit because you have little invested and you can sell them for around $2.99 to $9.99 with Amazon taking only 35%. Additionally, you write an ebook for a targeted market so they're easy to locate and that makes your promotion more effective.
Third is determining which format. Right now there's Kindle which uses a Mobi format, and Nook and all the others which use ePub. You can go to https://kdp.amazon.com and sign up for a Kindle account, follow the formatting guidelines, convert your book from Word to Mobi, and upload it to Amazon. You can also go to www.smashwords.com and convert your book to ePub for the other readers. Or you can hire someone who specializes in ebook conversions, an emerging industry! This depends on your level of patience!
Fourth is determining your keywords so readers can find you. You'll want to use them in your title or subtitle, your ebook description, your bios, book reviews, websites, advertising, and marketing. You can find good keywords using the Google keyword tool at https://adwords.google.com/select/KeywordToolExternal.
Lastly, think about how you're going to market your ebook. Who is your ideal reader and where can you find them? Marketing ebooks in the virtual world is much more effective than marketing books in the real world. No longer do you have to show up for a book signing and speak to a crowd of three people! No longer do you have to get up at 4:00 am to do a two-minute spot on your local TV cable station. The world is at your fingertips when you want to market your ebook online. Find your readers and tell them why they should buy your book. It's that simple. You can use any one or several of these promotional methods: blogs, podcasts, online radio, social networking, websites (yours and others), teleclasses (yours and others), articles, press releases, and email blasts. I'm sure you can find something that matches your skills and personality to the best method to get in front of your reader.
Jump into the ebook explosion now! It's the quickest way to get that book that you've always wanted to write, finally written—and published!
---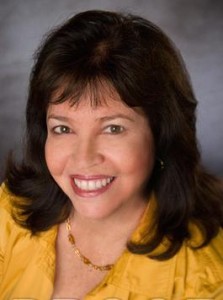 Andrea Susan Glass is owner of WritersWay, a ghostwriting and copyediting company for personal and professional development books and ebooks. Andrea is an award-winning author who's written or edited over 100 books or ebooks. She teaches classes on how to write and publish ebooks for several San Diego universities and is launching her online university in 2012 at www.TheEbookAcademy.com. Find out more at www.WritersWay.com.