Writing a book is a profession for some and a dream for many of us. As a writer, we slog for hours to produce great content that can inform, engage, and entertain our audience but when it comes to marketing the 'great' book we wrote, we easily like to delegate the chore to our publishers. The harsh truth is that unless you are Malcolm Gladwell or JK Rowling, no one will promote your book until you get actively involved in the promotion.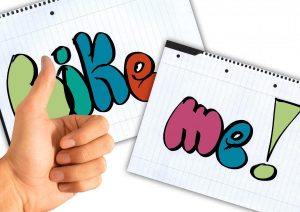 Source: Pxhere
No marketing means that your target readers will never discover your 'great' book and it will not sell. In many cases, failure of the first-ever book has nipped the careers of neo-authors in the bud.
There are many blogs and articles online on how to create a perfect book excerpt. In this article, we will cover how to attract readers on different social media platforms with greatly customized excerpts from your book. We will also cover some of the best online book marketing tools and strategies here.
Best Social Media Channels for Book Promotion and Marketing
We all know about Facebook, Instagram, Twitter, and Pinterest. These social media channels find strength in numbers. Where there are so many people, you are bound to find all kinds of people there including book lovers.
By June 2018, 22% of the world's total population was on Facebook. The site has 2.23 billion active users per month. There are 330 million users active on Twitter every month, out of which 13 million users are in the UK. Outside the US, the top three countries which have most users on Twitter are Brazil, Japan, and Mexico. Instagram has 800 million active users per month, and 68% of them are female. 80% of Instagram users are from outside the US. Pinterest has 200 million monthly users and 93% of these people access it to make their purchase decisions.
On these social networks, you can connect with readers who like to read your genre of books by joining specific groups, using hashtags and pound sign, and making a page and adding people to them.
A marketing expert, who provides marketing dissertation help to MBA students as well as consultation to authors and publishers on how to promote their books online, suggests,
"Besides the social media giants we all know about, there are several other networks that cater only to book lovers, such as Goodreads, Shelfari, Litsy, LibraryThing, BookCrossing, Reader2, Revish and above all, Reddit. There are dozens of subreddits about books and authors where you can find buyers as well as recommendations. Some of the subreddits where you can promote your book are r/books, r/booksuggestions, r/YAlit (for the young adult genre), r/fantasy (for fantasy writers) and so on."
While drafting a book marketing strategy, you should know who your target audience is and where you can reach out to them. You should also know how to write a book excerpt appropriate to the social media channels you are targeting.
Writing Book Excerpts for Different Social Media Platforms
Facebook
An ideal book excerpt for Facebook should be of 40 characters or less. Studies show that while you have 400 characters to get across your message to the read before it gets truncated with a 'Read More' message, it is a good idea to be as succinct as possible. In this case, a key quote from the story is all you need to catch the attention of your readers.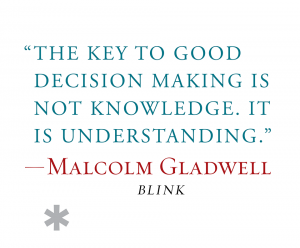 Twitter
Brevity is an advantage on Twitter. Technically, you cannot include more than 140 characters in one tweet but ideally, 71 to 100 characters is considered to be the ideal length for a tweet and gets 17% more engagement. Shorten your links using bit.ly and use hashtags to find an audience interested in your genre (for example, you may use #horror, #horrorstories, #horrorfiction etc. if you are writing for that genre).
Do not use more than one or two hashtags as it may actually reduce the user engagement of your tweet. Now, when that's done, you will probably have 40 characters or less again for your book excerpt or quote. Choose a line that can entice your readers to click on your link and read more about it.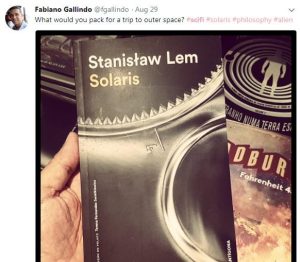 Instagram
1-3 relevant hashtags popular on Instagram along with a snapshot of your book excerpt is a great way to promote your book on this channel. A photo caption that asks a questions works best to get more likes and comments on your post.
Squaready-Instagram Layouter and Instaframe are some of the free photo-editing apps that you can use to make your snapshots more effective and interesting.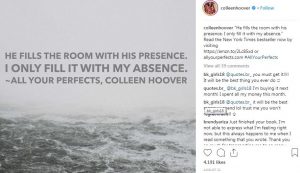 Pinterest
Louise Myers surprises us when she said that the ideal Pin size promoted by Pinterest for years (the 2:3 image aspect ratio) was never among her best performers. She said that her best performing posts for Pinterest were tall infographics.
However, in March 2018, Pinterest confirmed that it will crop pins that are longer than 1:2.1 aspect proportion and its algorithm will favor Pins that have a 2:3 aspect proportion. It means that Pins with an image size of 564 X 846 pixels up to 564 X 1184 pixels can said to be the ideal Pin size but if you have interesting stuff to quote, you can go with the 'Infographics' way occasionally.
It means that you can choose two to three excerpts from your book and put them together to create a perfect teaser!
After denying that hashtags are a good way to reach out to Pinners, Pinterest has finally accepted that the hashtag trend does work on their platform too. You can add 4 to 8 hashtags in the Pin description to attract more Pinners without looking spammy.
Write to us at support@bookbuzzr.com to know more about book marketing and promotion strategies on social media channels.
Author bio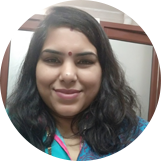 Rruchi Shrimalli is a Content Marketing Manager for transtutors.com, Godissertationhelp.co.uk, Goassignmenthelp.com.au and several other websites. She is a writer and a journalist at heart and has been writing articles on various aspects of the Education domain since 2010. Her articles have been published at Shiksha.com, India.com, and Employment News among others.