You see authors promoting their work through social media all the time. Just check out Paulo Coelho; his Facebook profile is all about his latest book, Hippie. The audience responds to his posts and elevates the popularity of the book release through specific actions: likes, shares, and comments.
Lucinda Riley also knows how to engage her audience on Facebook. She doesn't share some complex and lengthy book release post. She only posted a photo with the book and a quote of praise, accompanied with a simple description: "The Love Letter is published in the UK tomorrow, 26th July. You can order your copy here."
Do you know why Riley's simple approach worked? Because she already has an active audience and her readers can hardly wait to get her books. Even Coelho tried harder with his book release post. What they both accomplished was social media exposure.
For a new author, that can be a tricky goal.
You don't have a massive following on social media. But hey; nothing is lost! Social media is out there for everyone to use. So it's time to switch your mindset and become a marketer in addition to being a writer.
We'll give you four essential tips on how to skyrocket the social media exposure of your book release post.
1. Sponsor Ads on Popular Facebook Pages
Facebook ads are one of the safest ways to get yourself noticed. But there's a catch: if you're completely anonymous, then the audience won't be that interested in your ads. They won't recognize your name, and not many will be triggered to click the ad and find out more.
What can you do?
Roger Feldman, an editor for BestEssays, gives an interesting idea: "You can connect with a popular page on Facebook and sponsor ads to your advantage. These pages have to be relevant to what you do. It may be a website that publishes book reviews or a book blogger who has become an influencer on social media. People know these pages. When they recommend your book, the ad will gain much more momentum."
This strategy works because someone else recommends your book, so the promotion has a more neutral and unbiased tone. When you promote yourself, it usually sounds like bragging.
2. Share a Free Chapter on Your Blog and Add the Click to Tweet Button
You couldn't be prouder of the first chapter, right? It's intriguing, and it draws the reader in without much fuss. You worked very hard on it, and it's just perfect.
Why don't you share it for free?
To make this strategy more effective, add the "Click to Tweet" button to the most memorable quotes.
Then, invite your audience to all social media platforms to check out the first chapter. If it's good enough, it will soon attract shares, tweets, and more traffic. The readers who like it will be willing to give your book a chance.
3. Have a Promotion via Bloggers
Yes; blogs fall under the social media category. And no; you can't miss them during the promotion of your book.
It's relatively easy to locate book bloggers who review books from your genre. You'll need to contact them and explain why your book would be exciting for them to discuss.
You'll send them a free copy before the actual release date, so they can read it on time and share their blog post just before the big day.
Send a small present along the book. It may be an excellent page marker, a beautiful pen, or even a whiff of perfume. That's a nice thing to do for someone who's ready to review your book for free.
Why does this work?
These bloggers already have a base of followers. Those people are your target audience. They are always waiting for new suggestions on what books to read, and they are pretty excited to check out the pieces that their favorite bloggers suggest.
The blogger will write an unbiased review. They will honestly say what they loved and what they didn't like about the book so that they will trigger a discussion with other readers. They may even include your book in their book club, so they will encourage many other people to read it and share their impressions.
4. Invite Readers to Action
When people start reading your book, they show its value. The good news is that they love taking photos of themselves reading.
So why don't you invite them to take such action? You can turn it into a contest: encourage people to share a photo of themselves reading your book, and they will gain a valuable prize. For example, you can pay them a ticket to visit your town, and you'll share a lunch during their stay. That's too much for you? It's okay; you can also offer a more humble prize, such as a package with cool pens or a container with your favorite books, delivered to readers from
anywhere in the world.
This trick works as soon as you start promoting your book since it triggers actions that could boost your popularity as an author. If ten people share such photos on social media, hundreds of people will see it, and they will visit your page to see what the challenge is about. Many of them will be interested in participating, so they will get your book.
What do you want your readers to do? Comment, share, promote the book via photos, or write Goodreads reviews about it? Whatever the desired action is, clarify it and offer a prize in return.
Are you ready to finally start that promotion? You should be! This is a vital moment of your life, so make it glorious!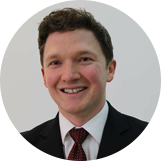 Author bio:
Warren's lifestyle is full of hiking adventures. When he's not busy with his guitar or enjoying the sunny day outside,he excels at blogging skills and scrolls through social media. You can meet him on Twitter and Facebook