A great logo is easy to recognize. It leaves a lasting impression and leaves you thinking. Just as much as a good logo can increase the reputation of your company, a poor logo can nearly destroy it. People know good art, and they know bad art. If your company has a bad logo, it can deter people from becoming new customers. This is why it is so important to put time and effort into your logo. You want it to leave an impression on the people who see it rather than people dismissing it. The thing is, great logos are easy to create. From the concept to the color to the rollout of the design, there's a lot to consider when trying to nail down your brand to a single emblem. To break it down for you, here are the main things that you will need to do to complete and perfect your logo.
1. Understand Your Options
When it comes to branding your company with a logo, there are several different options that you will come across. There are four main categories of logos that you will be able to choose from. The first is wordmarks. Wordmarks are freestanding words or letters that create the logo. For example: Google, Kleenex, and CNN. These companies don't use a picture logo for their brand. Instead, they use stylistic letters. Another type is letterform logos. These are a single letter that is used to represent the whole. Car manufacturers commonly use this type on their vehicles like the "H" in Honda.
The third type of logo is pictorial. This is usually what people think of when people typically think of a "logo." For example, Starbucks uses a pictorial logo and so does Twitter and is often something that is an illustrated version of a recognized thing. The last type is the abstract logo. This type of logo doesn't represent anything concrete. Nike is the most famous type of abstract logo.
2. Decide What Best Fits Your Company
Since you have so many options to decide from, you need to decide which one fits best with your company. It should immediately tell your customers what your company is about. What you need to capture is the personality of your company. What are you trying to tell the people who you are trying to reach? What is the tone behind the company?
For example, Amazon uses a mix between two types of logos. In some cases, they use both the name "Amazon" with an arrow that points from the A to the Z to show that they hold everything from A to Z. If the name of your company is short, you might best use a wordmark logo. If you want to instead convey a complex idea (like Amazon's A to Z), you might want to use an abstract logo instead.
3. Find a Color for the Logo
The colors that you use for the logo are just as important as the logo itself. It tells your customers what they should expect from your company through the emotions that the colors convey. For example, if you use black and white to color the logo, it tells your customers that you are serious rather than a fun company. You also don't want to use the same colors that a competitor uses because it makes it hard for customers to distinguish. You want to be unique while, at the same time, convey the right emotion that you want your customers to feel. After you have found an image and a color that work best for your company, you will want to see it before you finalize it. Find a logo creator that you can plug in your image and your color to see if it is a good fit for your company. Feel free to try out a variety of different fonts that would look best.
Your logo is one of the most important things that you can spend time on. It is what your customers see the most because it represents the whole of your company.
Author bio: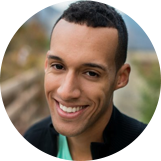 Devin is a book enthusiast who enjoys a successful career in marketing. He loves helping others and sharing his experiences with others by writing in his free time when he's not working, traveling, or spending time with his young family.