Guest Expert: Jo-Anne Vandermeulen
THE EBOOK MARKET IS EXPLODING! Even with less than 3 months left, the first 9 months into 2010 shows eBooks TRIPLING wholesale revenues. EBooks set record sales:
"eBooks reached an all time record in the book industries at 9% of ALL wholesale book revenues, jumping drastically from the 3% in 2009 and 1% in 2008." – stats from the Association of American Publishers and quoted by Mark Coker- Founder and CEO of Smashwords.
GREATER ECONOMIC ADVANTAGES FOR A SELF-PUBLISHED AUTHOR – Instead of the usual 5% for paperback (going through a traditional publisher) or 25% on eBooks, we will receive 70%-85% profit for every book sold. This is HUGE!…less expenses; thus, seeing more profit.
"Today, the author has access to free online tools to instantly publish the eBook and self distribute to major retailers. Now, the author can pocket 75-80% of the profits." – Mark Coker- Founder and CEO of Smashwords
MAJOR OPPORTUNITIES WITH MASSIVE ONLINE EXPOSURE – What's even more exciting is the HUGE instantaneous exposure an author can give themselves in just a few clicks of a button. Using the 3 highest traffic social media sites, the author can expose themselves and their books in the eyes of literally MILLIONS of potential readers.
Facebook – More than 400 million users
Linkedin – More than 60 million users
Twitter – More than 190 million users
INDIE AUTHORS GAIN POWER – Self-published authors own their own book rights. We have the freedom to make our own decisions.
By choosing to publish in eBook format, there are many of the usual hands dipping in our pockets eliminated. The overhead costs are cut drastically. We have control over the printing and distributing our books.
• Printing – No paper means no printing, meaning zero cost.
• Distributing – To receive 100% profit, sell through your our own online site/blog…. and/or commission major distributors like Amazon and Smashwords.
PUBLISHING IS A BUSINESS – To sell books, a self-published author must take the same responsibilities as a traditional publisher. We must:
• See ourselves as an operator of business and produce the highest quality book possible – Editing and Formatting – Hire a professional.
• Build our platforms, create a brand, and establish online relationships (trust) with our readers – Marketing – If you don't have time or the knowledge, consider hiring a professional. (Example – Premium Promotional Services)
For indie (independent) authors, 2010 (and in the very near future) is celebration time. What awesome news! We are in the driver's seat—the publishing world is democratizing. We are proving our ability to *conquer all obstacles*…YAHOOoooo!!!
---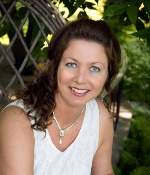 Jo-Anne Vandermeulen is a Canadian author, expert blogger (offering free marketing tips), producer and hostess of "Authors Articulating" on Blogtalkradio, founder and marketer of the online marketing business— "Premium Promotional Services", and on many major social media sites (Facebook, Linkedin, Twitter, etc.)…a professional support network for writers. With two books out (including a suspense/romance novel) Jo-Anne has overcome her own obstacles to follow her dreams. An English major, graduated from the University of Saskatchewan (Canada), in 2006 she had to give up teaching when she was diagnosed with an illness that forced her to get out of the classroom. Now, with the novel Conquer all Obstacles, and the non-fiction resource book Promotional Tips for Writers, Jo-Anne is an inspiration for many. You may also find her marketing advice at Dream Chaser's Magazine, Yahoo Group MFRW (Marketing For Romance Writers), and BookBuzzr Blog, where she is a regular contributor.