Guest Expert: Teresa Morrow
You love to write. Of course you do, you are a writer. Searching for just the right word and crafting how the words will form to produce the correct sentence to create your story for your book feeds your soul. But in our highly technological world today, just writing a book is not enough. Placing a purchase link for your book on your website waiting for the readers to respond doesn't equate to sales. Today, you have to take action to build a solid author platform before the completion of the book to let readers and others know who you are and share more about your upcoming book.
By developing a solid author platform before your book launch, you allow your potential readers time to get to know you, you can build relationships with industry professional and most importantly, you show publishers and presses you have a set up fan base to bring your published book.
Readers – These are your cheerleaders, your fans. The people you know will relate the most to your book. For most readers, once they find a writer/author they connect with, they will spread the word to everyone they know to check out the author and the book they just launched. You can connect with avid readers and groups on website such as Shelfari and Good Reads.
Industry Professionals – You probably have heard the saying, "You never know who knows someone, who knows someone else". Being connected with journalists, publishers, librarians, authors, editors, and book designers will spread your expertise with the media industry so when someone is looking for a guest on a radio or TV show, you will be in the front on their minds. You can find these industry professionals by using the search option on Linked In, Facebook or Twitter and typing in journalists, editors or book designers.
Publishers – With the ever changing field of publishing, the importance of having a set up platform to publishers can be the difference between getting a contract or not . Publishers are not taken risks with unknown authors as it relates directly with their bottom line. However, if you can come to the publisher with an active community of fans, followers and subscribers to your online network, you increase your chances of getting a contract significantly.
While writers love to write, the importance of building a platform to further secure your author status once your book is launched, you will want to connect with your readers, other industry professionals and publishers. Building strong relationships with these groups of people while you are writing your book allows you a platform to catapult your marketing efforts once your book is published.
---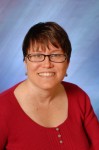 Teresa Morrow is an Editor at Large at WE Magazine for Women ™ and monthly blogger for BookBuzzr. She combines her three passions: writing, reading and networking in her business, Key Business Partners, LLC. She manages online promotional campaigns for authors to ease the stress of doing it all by themselves. Teresa enjoys her work as she helps spread the message of her clients' books with other people. She is available for 20 minute free consultation. You can contact her via email or visit her website.