Have you been enjoying the Olympics?
Now you too can go for gold in the BookBuzzr Olympics!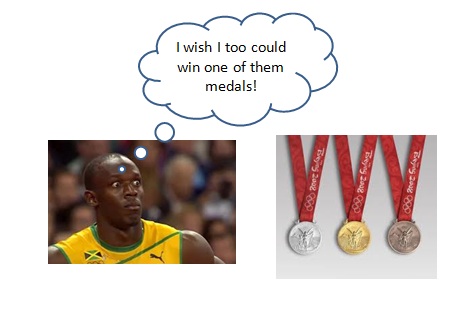 Here's how:
Create or update your Facebook fan page using all the powerful features of the BookBuzzr AuthorPage Widget. The creator of the best Facebook fan page will receive a $20 gift certificate from Amazon.
There is also a "silver medal" ($10 gift certificate) and a "bronze medal" ($5 gift certificate).
Apart from this, the winners will get coverage on the BookBuzzr blog and in the next BookBuzzr newsletter.
All authors who create or have created a Facebook AuthorPage widget will automatically be entered for the contest. Judging will be done by our in-house team. Judging criteria will be based on creative use of the various features including:
1. Banner image
2. Color schemes and templates
3. Bio section (the new AuthorPage widget allows you to tell your story with an intermingling of pictures and text)
4. Videos (make sure you curate some interesting videos that will appeal to your audience)
5. Games and quizzes
6. Promotions and deals
Our intention behind this initiative is to offer you a fun reason to spiff up your Facebook fan page so that you can market your books better to your Facebook audience.
A number of authors have already installed the AuthorPage widget on their Facebook Public Profiles and love it. For example, author Denise Turney wrote in to say,
"As the author of six published books, my latest being "Love Pour Over Me" I know how important marketing is to a book's success. It's a reason I decided to work with BookBuzzr.
I love the way the page looks, and it took less than an hour to build. The share apps (e.g. Twitter, GoodReads, Pinterest) are added bonuses.
In addition to publicizing my books using the app I also let book readers and supporters know about upcoming book sales, giveaways and other promotions. The app is easy to follow, allowing you to make changes at the Book Buzzr interface.
One of my favorite features is the bio section, finally I can add pics and a short segmented bio that allows readers to get to know me better. All in all, it's a cool marketing tool that you can also use to strengthen communications you have with other authors and book lovers!"
To get started, simply log-in to your BookBuzzr book marketing home page and click on the AuthorPage widget link. Please note that this link will work only for BookBuzzr "pro"subscribers. If you have not yet subscribed for a BookBuzzr pro account, this is a good time to try one. Plans begin at just $4.99 per month and the first month is free
Contest ends on August 25th. So hurry!
In case you are looking for a quick start guide to using the Facebook AuthorPage widget from BookBuzzr, refer to the slide show below: