The Internet provides traditionally published and self-published authors numerous opportunities to promote their books to prospective fans.
But it is important to understand the nature of online marketing – creating relationships rather than selling.
For these types of opportunities you want to connect with prospective readers in a friendly way rather than constantly "pushing" your books down their throats.
Perhaps the most obvious online marketing strategy for authors is to have their own blogs.  After all, authors are writers.  What better opportunity to showcase your writing than having your own blog?
You can share the links to your blog posts on the social media sites on which you participate.  For example, you can tweet the blog post links on Twitter and post them in updates on Facebook and LinkedIn as well as "pin" the blog post images on Pinterest.
If you are a blogger, you can join groups related to your fiction or nonfiction books on Triberr.  The other members of your groups can share your blog post links and you can share theirs.
What is especially wonderful about social media is that authors can promote each other.  For example, my novel MRS. LIEUTENANT is part of a triad of military fiction novels.  When appropriate, the authors of these novels support each other online.
Why do this?  Because, if someone reads one of our books and enjoys it, that person is likely to enjoy the other two novels.
You can do the same with other authors with whom you connect online.  Look out for opportunities for each other, share information, and, for example, retweet some of their book-related tweets on Twitter.
YouTube can be a great social media opportunity for authors.  You can create short videos about your books and upload them to your own YouTube channel.  Add keywords to the videos to help people find them on the YouTube site.  Then embed the videos in your website or blog posts to share the videos with the people who are already following you.
Or think about creating short videos that could be part of high school lesson plans if your nonfiction books lend themselves to sharing this kind of information.  Or do a video of questions that a book club can discuss about your novel.
Many authors say that marketing their books is harder than writing the books.  Even if you feel this way, you do want people to read your books.  In order to people to know about your books, you do have to market them.
Take advantage of the online opportunities to connect with your prospective readers.  Who knows?  You may even come to love marketing.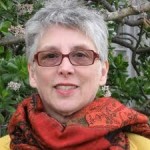 Phyllis Zimbler Miller is the co-founder of the online marketing company www.MillerMosaicLLC.com and blogs on book topics at www.PhyllisZimblerMiller.com. She is also the author of fiction and nonfiction books, including TOP TIPS FOR HOW TO PUBLISH AND MARKET YOUR BOOK IN THE AGE OF KINDLE.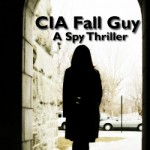 Her romantic suspense spy story CIA FALL GUY will be free on Kindle on February 7th at http://amzn.to/Sp29TC