Guest Expert: Aggie Villanueva
When it comes to my main book trailers, I like to hire them done professionally if possible because I have absolutely no talent in this vital area. The book trailer is usually your very first public viewing, but today's readers expect much more after that trailer hooks them; they expect to interact visually with you on several levels. Fortunately you don't have to hire the pros for that. In fact DIY is preferable.
Transform readers into faithful followers when you produce home movie style videos and/or homemade tutorials.Video delivers that personal element and a break from straight reading, like in this introduction to my upcoming interactive eBook. Readers feel closer to you when you speak straight to them.
Video marketing has long been practically a book campaign requirement, so why limit yourself? Today's readers want to see and hear you, get to know you, learn from you. Extend your marketing beyond that first book trailer with book-related videos of various types.
I went all the way for my novel's trailer, Rightfully Mine: God's Equal Rights Amendment, hiring a professional company and my own illustrator. But for my how-to book, The Rewritten Word: How to Sculpt Literary Art no Matter the Genre, I wanted a more down home and even humorous tone to counteract the aspect of reading yet another how-to. I plan to hire out a professional trailer when I publish the book's next edition, but for this edition I prefer this concept.
And I'm already working on video tutorials for the interactive second edition.
Videos are fun to produce. Don't be intimidated by the camera. Jump in a make some videos just for fun. You'll see a world of possibilities arise from them. And you can always keep just the clips you like for the final book video(s).
What You Need
Of course there is no excuse for sloppy, unprofessional products, but there's also no reason to break the bank with expensive equipment and software. You'll need:
Webcam: Personally I don't care for the quality of webcams included in my laptops. Because I do a fair amount of videos, I purchased a Microsoft LifeCam for around $65.00, but I know many authors who are happy with their $20.00 webcams. With today's technology you probably won't even need special lighting.
Software: I'd recommend something with a little more flexibility than the Windows Movie Maker included on most laptops. I purchased Cyberlink's Power Director to get started. It's not the best nor the worst, but allows you many creative functions. A quick Google search will show you several more $50.00-$70.00 options.
Something to Say: If you write fiction, give them a backstory, talk about the history of your time period/characters, how you came to write this story, or anything specific to your book. Periodically you can send a book update or encouraging book-related message from your favorite vacation/thinking spot.
These all apply to non-fiction too, where you may also have a compelling backstory, talk about events that produced the book, create tutorials/how-to's or delve a bit deeper into the topic's background.
Most important of all, make sure you have something of value to say in your video. Never waste your reader's time.
Prepare Your Script
Write your script as if you're talking to a friend, even if you're teaching. Check out this rewriting tutorial. Be professional but approachable. I'm nothing if not chatty, so I take advantage of that, often opening tutorials with a live introductory video clip. That personal touch can eliminate dreaded dryness.
Lights, Camera Action
Most of all enjoy yourself. Your state of being shows through and elicits reader response. Allow yourself to relax and let viewers get to know the real you. Readers enjoy a break from straight reading and your video could be just what they've been waiting for, and could put your book campaign over the top.
---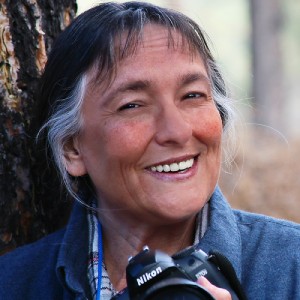 A published author at Thomas Nelson before she was 30, bestselling author Aggie Villanueva published Chase the Wind, and Rightfully Mine, both at Thomas Nelson 1980s, she is now a multiple fiction & nonfiction Amazon/Kindle category bestseller, also also making Top Rated list in three categories for her how-to The Rewritten Word. Aggie founded Promotion á la Carte, author promotional services July 2010 and 6 months later was voted #2 at Predators & Editors in the Promotion category. Among other sites, she teaches author promotion at BookBuzzr Blog, Book Marketing Technologies Center Webinars, Promotion a la Carte Blog and Promotion a la Carte Radio. Villanueva is also a critically acclaimed photographic artist represented by galleries nationwide, including Xanadu Gallery in Scottsdale, AZ. Contact Villanueva at aggie@promotionalacarte.com.
.