Guest Expert: Joanna Penn
I love book trailers. I think they are an awesome way to gain attention for your book. They are evergreen and keep selling while you are sleeping BUT they are also hard work to put together!
Here's my book trailer for Pentecost and below are the steps I went through to make it. Please let me know in the comments what you think, remembering that it is a thriller trailer! I realize that book trailers are a bit like books i.e. not everyone likes the same thing.

Plan the script, look and feel.
I took the back blurb of the novel and edited it down to a few key sentences for the script. I did try reading it aloud but my voice just isn't suitable for the serious tone I wanted to strike so I decided to use plain text on a visual background. I also used video clips, not just stills as this looks more professional and holds reader attention. I wanted the impression of a blockbuster movie with big sound and vision. It is meant to be over the top, as movie trailers for action/thrillers always are.
Choose Images and Video
I wrote down a list of the images I wanted to use to convey the main ideas i.e. cross, fire, stone, blood, guns and more. Then I searched iStockphoto.com for images and video to use that would be suitable. I built a Lightbox with ones I liked. This is like a folder you can add clips to in order to choose from later. This part took me 5-6 hours as there are thousands of images and video clips to choose from. I also surfed other sites but in the end, just used iStockphoto as it had the easiest search with the best results (although you need a budget for this). I didn't buy the clips until I had worked out exactly what I needed.
Choose Music
I have used Soundsnap before but Darcy Pattison who I interviewed on book trailers suggested 300 Monks. This is an awesome site with audio based on types of movies. I searched for thriller, action and suspense and then listened to each of the tracks, narrowing down the selections until I found the perfect track. I wanted a movie style theme with a crescendo for the final explosion. Remember to ensure your music choice is royalty-free.
Editing
This is the hard part!
Once you have video, audio, images and a script, you need to put it all together. In my previous post on how to make a book trailer, I was on the PC and used free software Windows MovieMaker. Now I'm a Mac user and currently use ScreenFlow to create/edit movies but you can also use iMovie. For more video editing options, check out this interview with Gideon Shalwick, expert on video marketing.
I imported all my media into ScreenFlow and then played with it. I started with the audio and tried to match the images/video to the sound adding appropriate text on the way. Choosing a font was a pain but I went with Papyrus for the ancient look. The editing took around 4 hours to get exactly right.
Distribution
I'm a YouTube fan so that's my main site for video. It means you can embed the video on your blog (hint, hint!) and also share with others. There are stacks of other video sites but YouTube is owned by Google, so you need to be there for search traffic. Make sure you include a description with the link to your book and also the text of the video (or more). You should also tag appropriately. I also uploaded the video separately onto Facebook which has it's own search engine and is worth doing separately, rather than just embedding. I am sharing the link through my networks: Twitter, Facebook, LinkedIn, Goodreads. The usual suspects!
How you can create a book trailer for free
You can create a trailer for free using Creative Commons images, video and audio as well as free editing software MovieMaker or iMovie.
However, I decided to pay for my media this time. Why?
Well, I started to look through the Creative Commons sites and while there is gold in there, it takes a while to sift through. Right now, I'd rather spend a bit of money than the extra time going through many more sites searching for the right images. So I stuck with iStockphoto when I could have used Flickr and creative commons music. If you do go the Creative Commons route, please check the licensing and attribute the creator.
What do you think about book trailers? Did you like the Pentecost trailer? Please leave your thoughts in the comments below.
---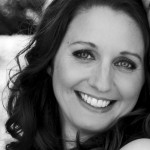 Joanna Penn is an author, speaker and blogger. Get your free Author 2.0 Blueprint and How to Be an Author Workbook at http://www.TheCreativePenn.com. Connect with Joanna on Twitter @thecreativepenn or Facebook