Guest Expert: Joanna Penn
Podcasting is a brilliant way to reach people with your brand, whether it's through interviewing experts in your niche or podcasting your novel. Multi-media posts also enable people to get to know you in a more personal way. People need to know, like and trust you in order to buy your books so it's critical to find some way to be more personal on your blog. Not many authors are doing podcasts either so it can be a way to stand out plus you can build some brilliant relationships within your genre/niche.
The Creative Penn podcast now has 80+ episodes, that's over 40 hours of free audio on writing, publishing and book marketing based on interviews with experts from all over the world. I can truly say that podcasting has been one of the most rewarding things I've ever done. You have also sent me some brilliant feedback and the podcast now receives around 2000 downloads per month.
I've had a number of emails recently asking me how to create a podcast so here is how I do it. There are heaps of different ways but this is my process. You can use BlogTalkRadio or other free hosted solutions but I don't think the quality is very good and iTunes is a great stand-alone market so it's worth having your own feed. This post gets quite technical with the different software so please leave questions in the comments if you need further info.
What is a podcast anyway?
A podcast is just an audio file that you can stream and distribute over the internet. Podcasts can be talk shows or radio shows, interviews, university lectures, novels/audiobooks or anything else you fancy. The advantage of podcasts is that you can download the audio anytime instead of radio which is played at a specific time of day. You can also subscribe and have episodes download automatically to your player. The most common is iTunes but there are lots of different ways to listen. I love podcasts and listen to them in the gym, doing chores, commuting etc. There are millions of free podcasts out there, many of them amazing quality so I urge you to visit the Podcast area on iTunes as an introduction.
Step 1: Plan your podcast
I plan my interviews months in advance by contacting people with interesting stories and proposing an interview. I usually create a relationship on Twitter first and read their blog for a while, or I find an interesting interview with them on another site and contact them directly.
After arranging a time and date to call (across multiple time-zones), I email a week prior to the interview with the intro and questions for them based around the topic of the interview. I may veer off into other topics but it allows them time to prepare and gives me focus. I usually do interviews with Americans at 6am Australian time so advance planning helps!
Podcasting is an indirect form of marketing, it is more about awareness and I make sure my podcast is always focused on giving you actionable tips and information. However, I realize that people want to promote something at the same time, so I always ask the interviewee for their website address and to share more about what their books or products.
If you want to podcast your novel, check out Podiobooks.com which has some great resources (and lots of audiobooks).
Step 2: Create audio
I primarily use interviews for my podcasts and Skype is invaluable. If you don't know already, Skype is free worldwide to other users and very cheap for calling phones with. I only use Skype for international calling and it has significantly reduced phone bills. You need an add-on piece of software/plug-in for recording.
For PC: Use Pamela.biz
For Mac: Use eCamm Recorder
You can also get the video recording version of either software, which is how I now do video interviews. It's dead easy! You can also record your own audio in the editing software below. I use the computer's internal mic as I am doing videos but also have a middle priced Logitech headset for audio interviews.
Podcasts usually have an intro and outro with some music and introduction, at least with the name of the podcast or the host saying hi. You must use royalty free music or creative commons licensed. I used Soundsnap to find my intro music. You just need a 'loop', a very short piece. Then record audio as above and save these mini-files to add into each podcast beginning and end.
Step 3: Edit audio
Firstly, podcasts are understood to be amateur i.e. you don't need effects and fancy stuff unless you want to get that technical. You can just record with a good microphone and then edit the bad bits out. I leave umms, ahs, and little mistakes in as this humanizes people but I remove what I don't want you to hear or if there are any technical problems (like lawnmowing noise!)
Editing software for PC or Mac: Audacity – free software and excellent to use
For Mac: Amadeus Pro
Both of these are easy enough to use. You just need to highlight and cut segments, drag and drop files. Then save as .wav or .mp3.
I usually save as .wav and then convert it to .mp3 in iTunes where I also add the meta-data (right click Info) which means you see "The Creative Penn podcast" on your iPod instead of just a file-name.
Now you have a finished .mp3 file.
Step 4: Publish podcast
I use Amazon S3 (with Bucket Explorer) to host my finished files so I upload the file there first. This gives me good download speed as my number of listeners increases as well as backing up the files on a secure environment. I also back up video and important files this way. It's incredibly cheap cloud hosting.
I use the Blubrry plugin for WordPress blogs (free) to create the play button and also the download link. You just paste in the URL from Amazon S3 and it does the rest. Easy! Blubrry has it's own feed service to iTunes and you can easily follow the steps in the plugin or Blubrry has great help. You get the initial iTunes feed by submitting to iTunes directly.
Then I listen to the final file and create the show notes in a blog post. I do this because transcription was too expensive to have done weekly, some people like to read it first to see if they want to listen and I like to get the extra SEO from having text in the podcast.
That's pretty much it.
It takes me around 30 mins to prepare, 45 mins to do the interview and around 1 hour to edit and do the post. This is quite a bit of work on a weekly basis but podcasting it's definitely been worth it for me.
Do you have any other questions re podcasting or feedback on The Creative Penn podcast?
Join us on Friday, 22nd July 9 AM GMT / 4 AM EDT for a webinar on Podcasting for Authors and Writers with Joanna Penn. Register Now!
---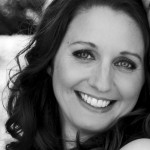 Joanna Penn is an author, speaker and blogger. Get your free Author 2.0 Blueprint and How to Be an Author Workbook at http://www.TheCreativePenn.com. Joanna has a podcast featuring interviews, inspiration and information on writing, publishing and marketing which goes out on iTunes and has over 2000 listeners per week. Connect with Joanna on Twitter @thecreativepenn or Facebook