Please follow the instructions below to embed the BookBuzzr 'Landing Page Widget' to your Facebook Fan Page:
1. Log in to www.bookbuzzr.com
2. Click on 'Landing Page Widget' option under 'Book Marketing Widgets' section.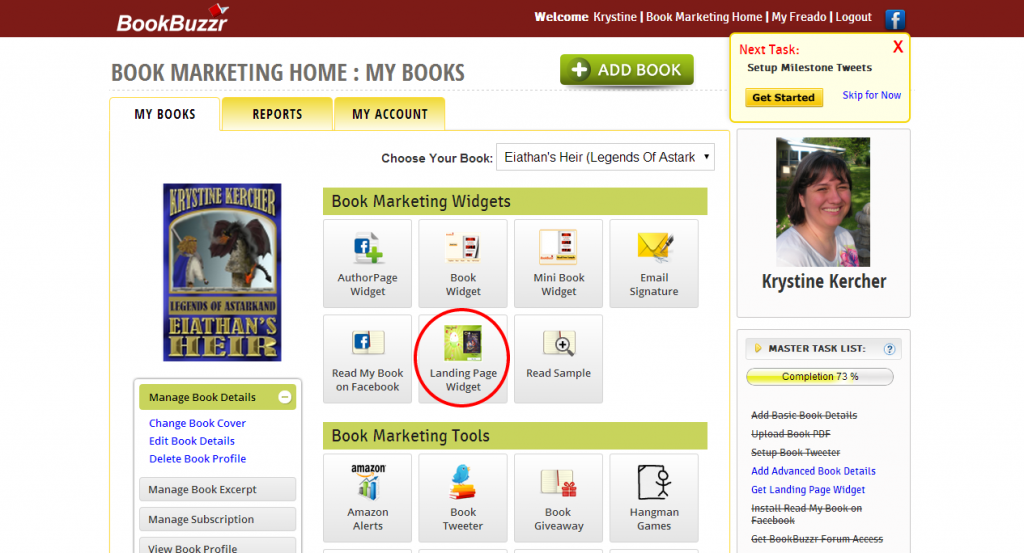 3. Select the 'Curtain Raiser' theme and click on 'Customize' button.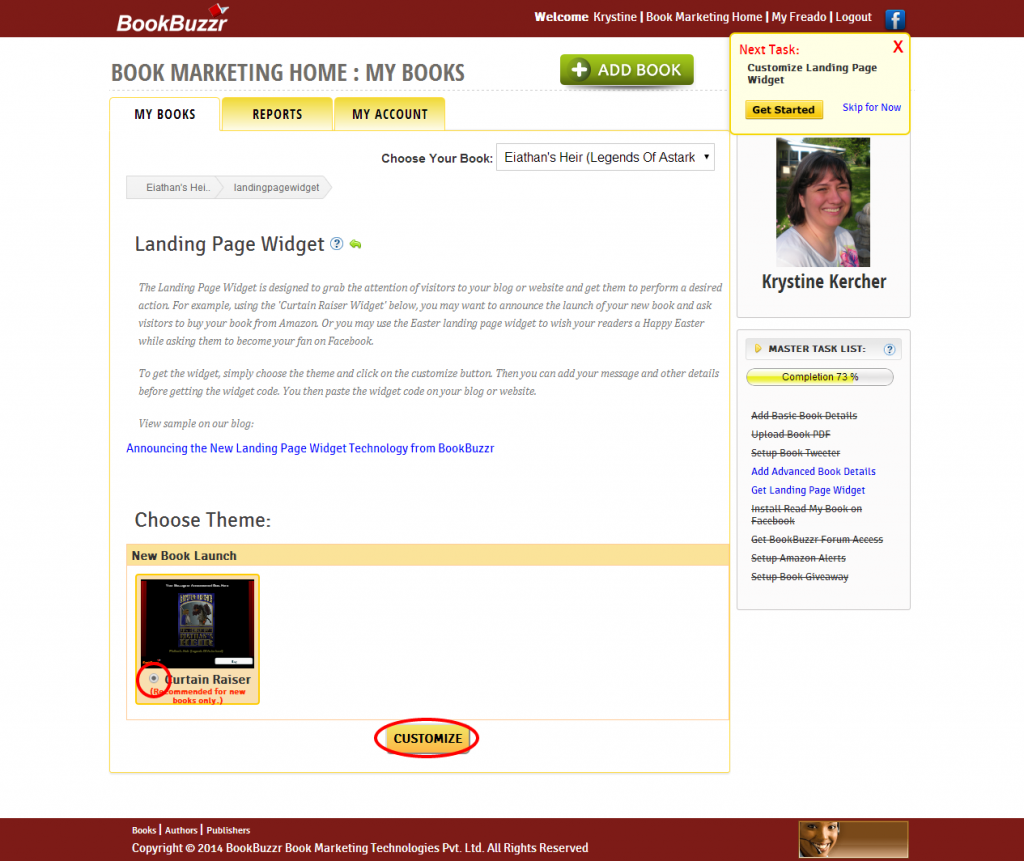 4. Enter your message in the Announcement section and click on 'Preview & Get code' button in the Embedded widget.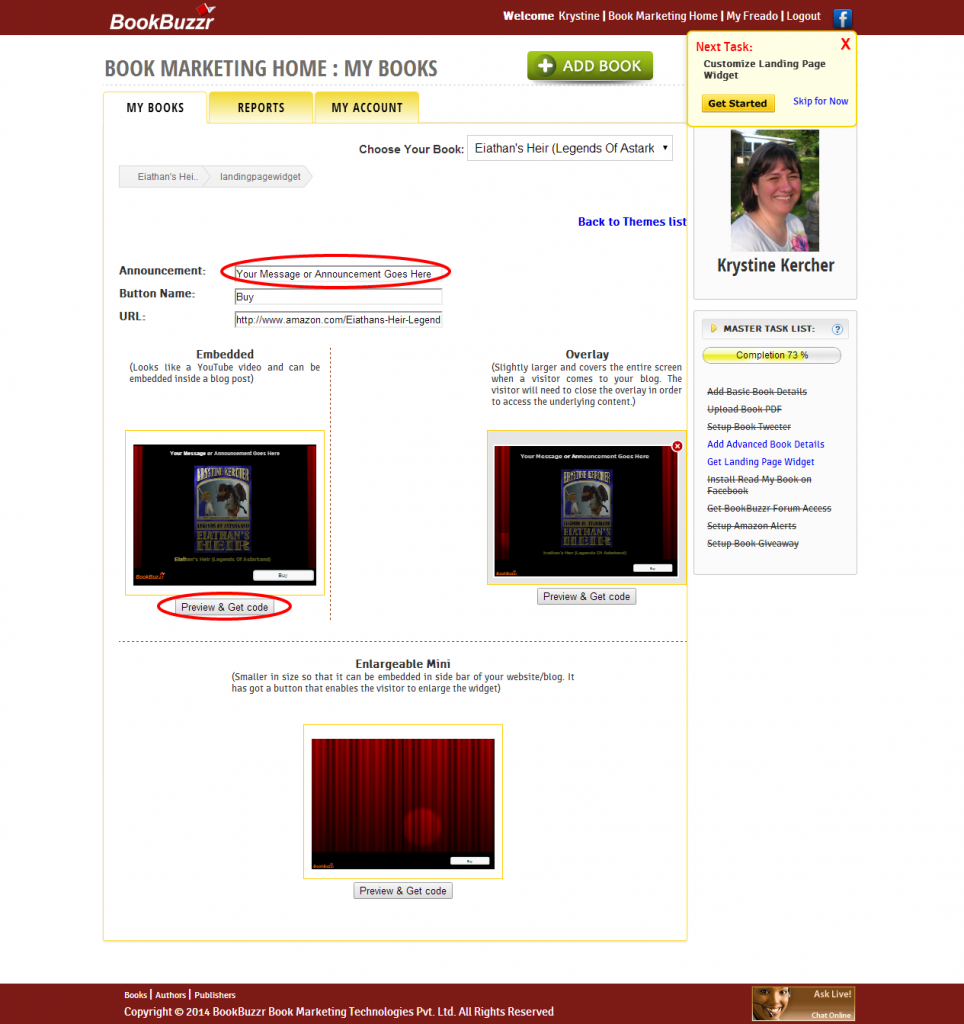 5. Copy the embed code which is in the first box and save it somewhere in a notepad (you'll soon need it) and log in to your Facebook account in a new tab (Ctrl + T).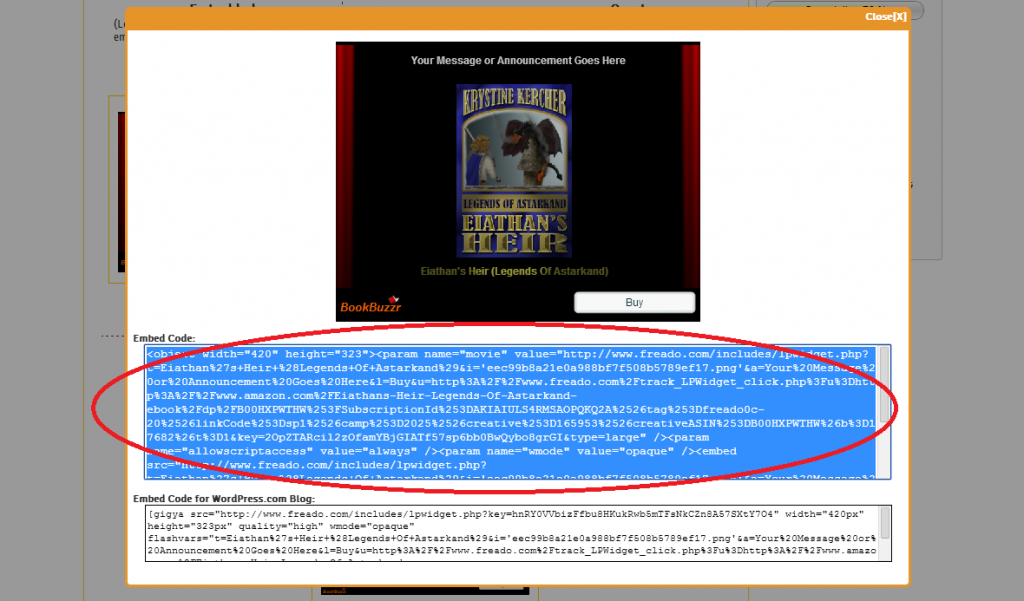 6. After logging in to your Facebook account, search for 'Static Html' and click on the first option.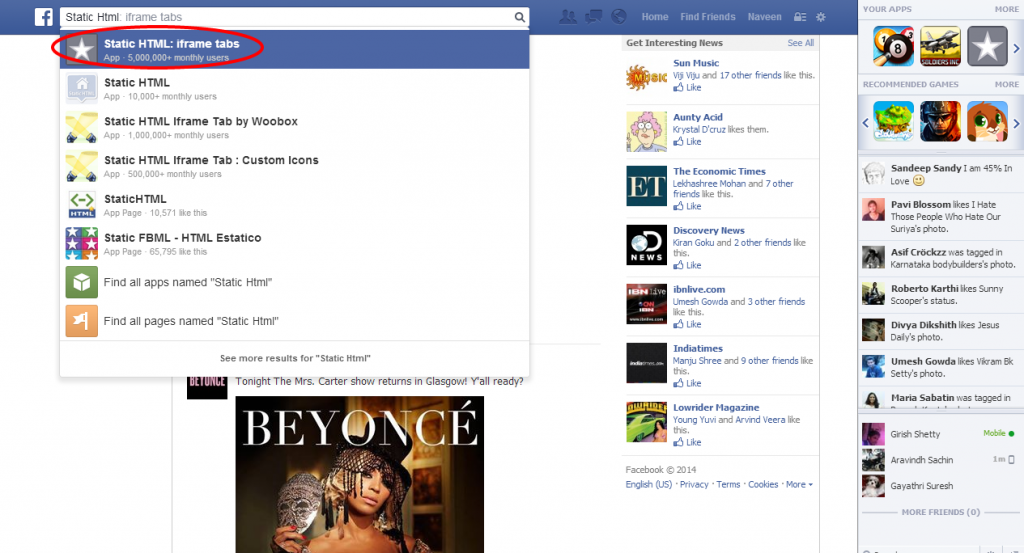 7. Click on 'Add Static HTML to a Page' button.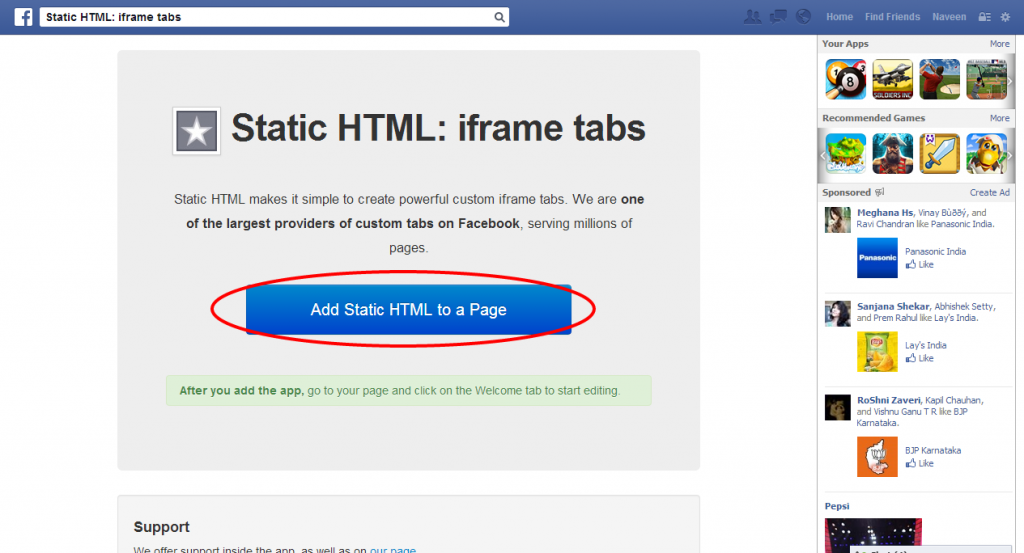 8. Next you will be taken to a page where you are required to select your Fan Page from the drop down button and click on 'Add Page Tab'.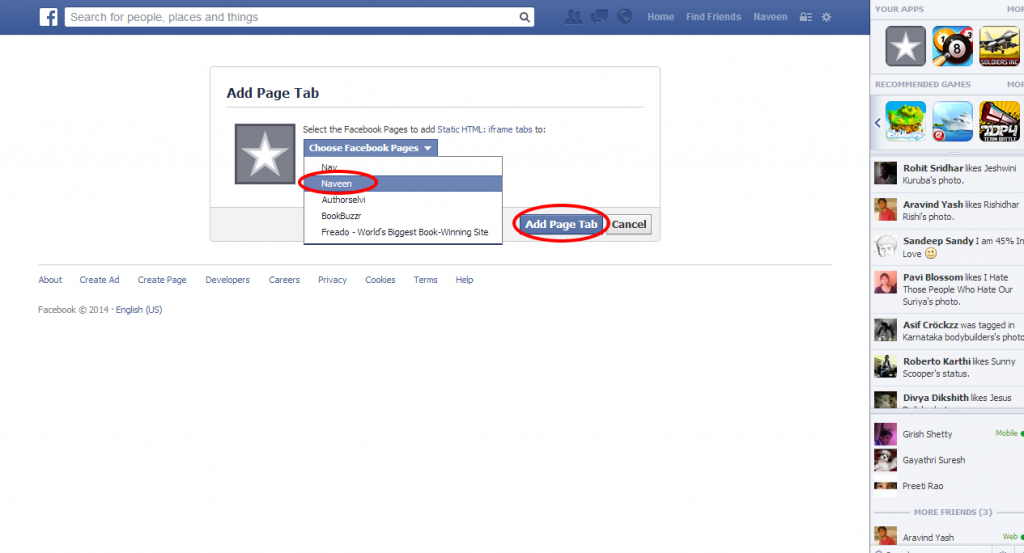 9. Then you will be redirected to your News Feed, now go to your fan page as an admin to your page.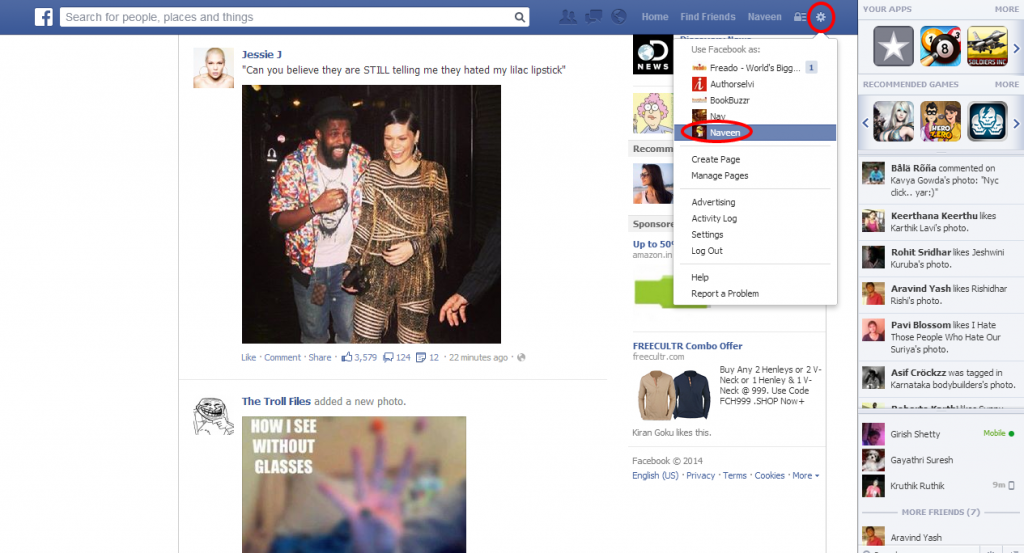 10. Click on 'Welcome' tab on your fan page and click on 'Edit Tab' button.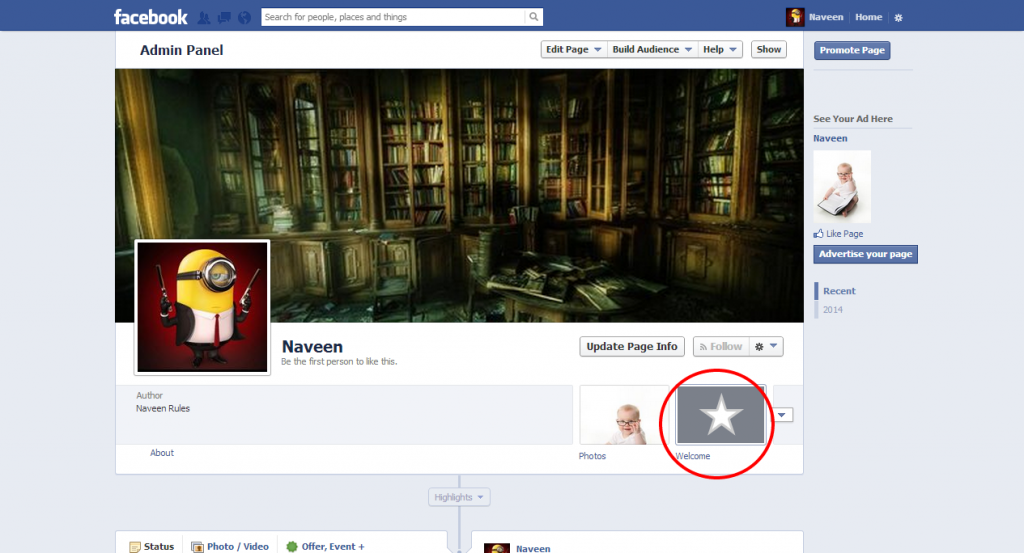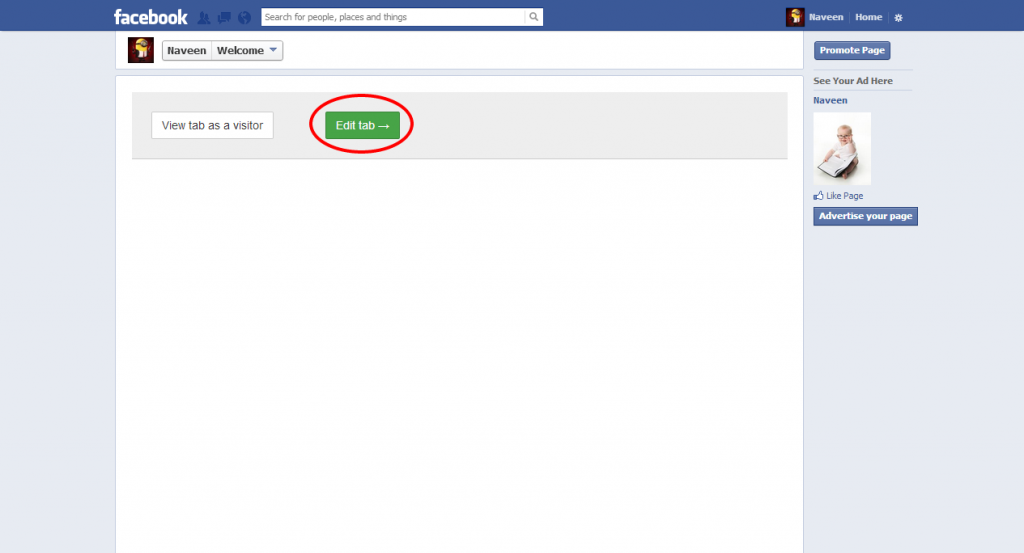 11. You will be taken to a page where you can paste your embed code (make sure to delete the text in the index.html tab).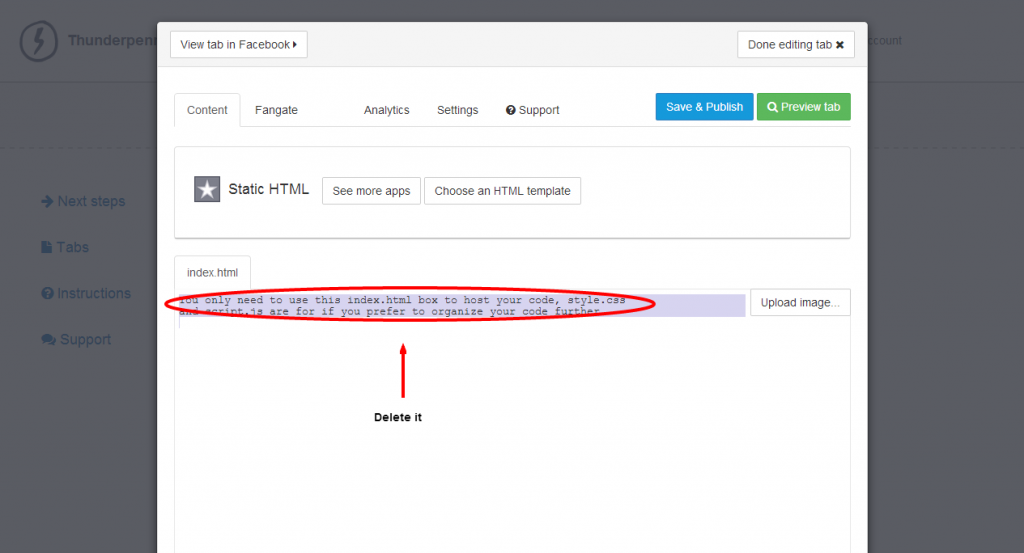 12. Please copy and paste your Landing Page Widget embed code which you had copied from BookBuzzr and saved it in a notepad earlier and click on 'Save & Publish' button in the top right corner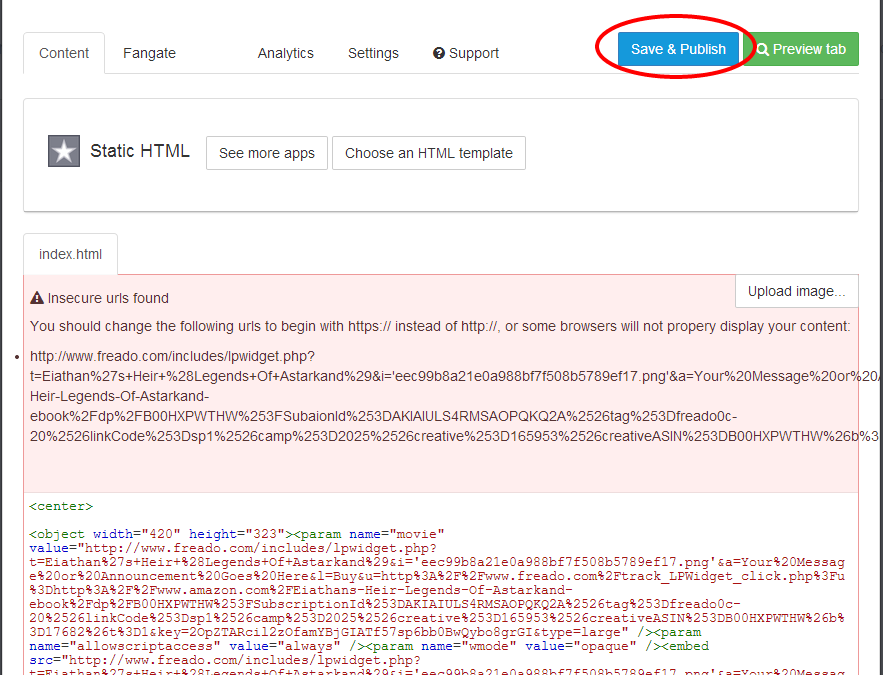 13. Now go to your Fan page and check out your Landing Page Widget in the 'Welcome' tab.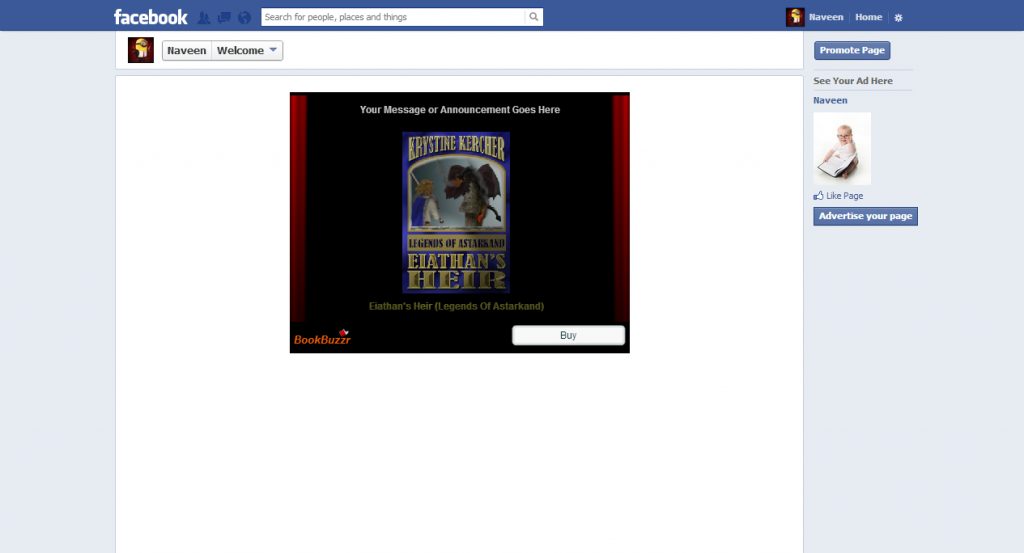 14. You can also change the image and edit the name of your 'Welcome' tab by clicking on the Small Pencil -> Edit Settings which appears at the top right of the tab while mouse hovering the tab. (please ensure that you've clicked the drop down arrow next to your last tab)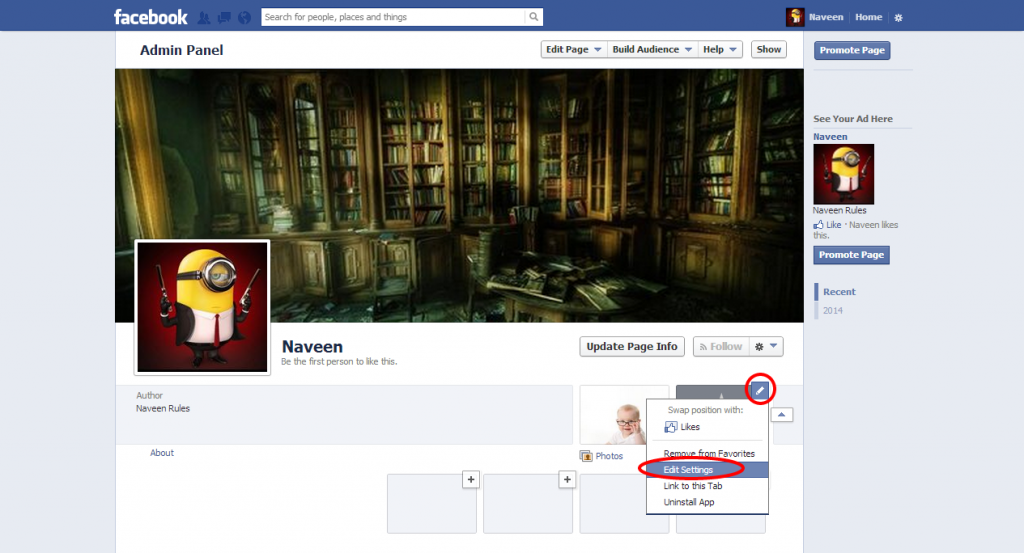 That's it!