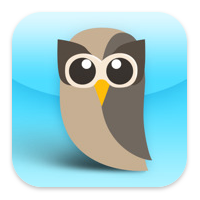 Hootsuite is a great tool for all major social media sites like Twitter, Facebook, LinkedIn, Google Plus etc. We will demonstrate how powerful Hootsuite is for managing your Twitter account.
Hootsuite is a 'Dashboard' tool that puts all of your Twitter streams in one place. You can post tweets, read & reply to direct messages, schedule your tweets in bulk, check out your interactions & mentions, find new followers, check out your home feed and follow keywords that interest you – all from one page.
The dashboard looks like this: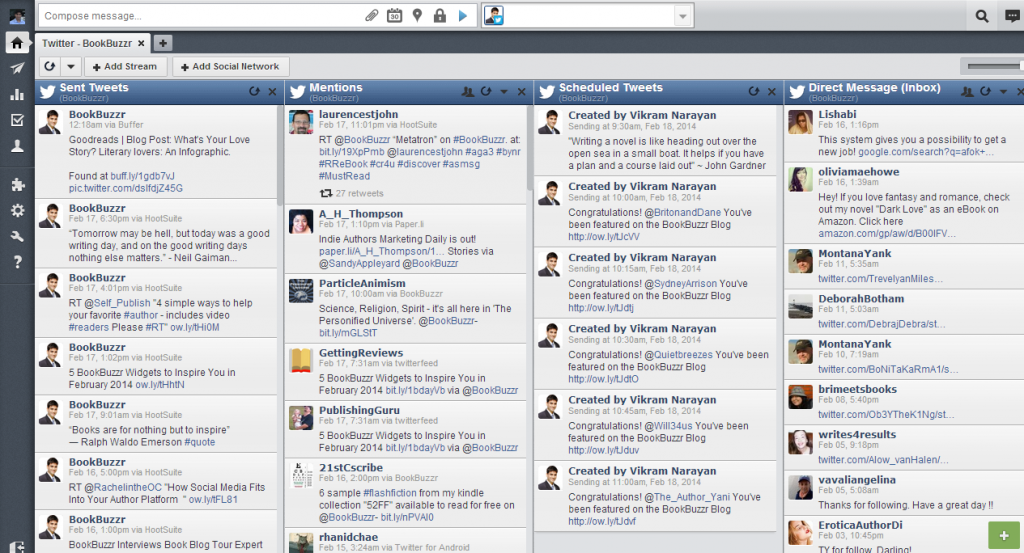 Dashboard View
As you can see, we can view our sent tweets, mentions, scheduled tweets, direct messages, home feed, our tweets retweeted, new followers, and our keyword search for #book marketing all at the same time in HootSuite. In Twitter, navigating between these options require multiple clicks.
If you want to follow more than one keyword in Twitter and participate in conversations you will need to open multiple Twitter tabs and switch back and forth between them. Using HootSuite, however, you can follow these keywords in just a single window.
Another thing we like about HootSuite is its message scheduling tool.  You can schedule your tweets on your own or make use of the Auto Schedule tool which sends out your tweets automatically.
The HootSuite Compose Message looks like this: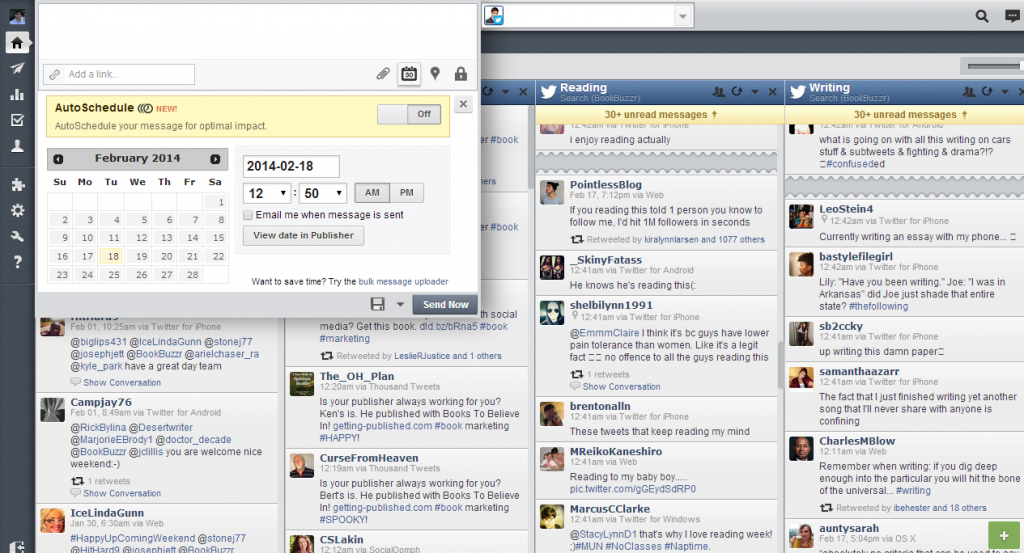 While composing your tweet, you can schedule it for any time in the future, add a location, add links (and there's a url shortener provided for you, no need to open bit.ly or any other sites), add a picture, add a file, or even set Hootsuite to auto schedule the tweet for you and also receive confirmation email once the message has been posted.
The basic version of HootSuite is Free.