BookBuzzr author – Lorhainne Eckhart's book – The Forgotten Child recently hit the #2 spot on the Amazon Kindle store. We reached out to Lorhainne to learn more about her story.
The screenshot below was taken on February 28, 2014.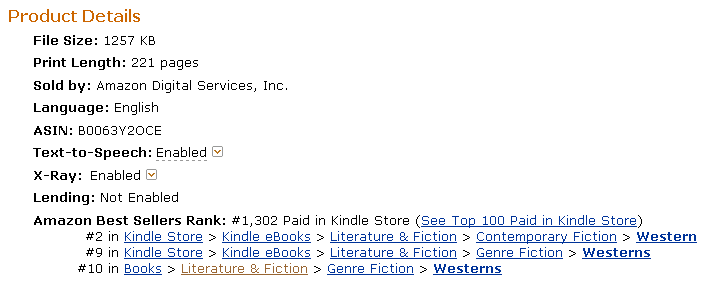 Hi Lorhainne, thank you for taking the time to do this interview.
Thanks for having me.
1. Congratulations on the astounding success of – The Forgotten Child! Can you begin by telling our authors your story?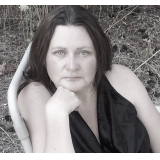 I am a 2013 Readers Favorite Award winner and author of  24 titles which includes novels, collections, and short stories. I write three genres, western romance, romantic suspense and military romance and have sold more than 200,000 eBooks since my bestseller The Forgotten Child has landed on the Amazon #1 Bestseller list for Westerns and Western Romance. The German Foreign rights for The Forgotten Child have since been acquired by a major publisher and will be released March 18, 2014. I live on sunny Salt Spring Island with my family where I am working on my next book.
2. What's a typical day like in your life as a self-published author?
Well, first I have a crazy busy schedule, which I am completely responsible for only because having a successful career as an author is a driving force for me and I don't allow much to stand in my way. I am extremely proactive, after I get my kids off to school, I spend my mornings writing, and I try to do at least ten pages a day. I don't always succeed, but I write every day. Procrastination is not in my vocabulary and I have become really good at shutting out all distractions. I spend my afternoons focusing on promotion, social media, writing blogs and getting caught up on emails.
I manage my time and rarely schedule anything in the mornings. Only after I finish a book and ship it off to my editor do I take a few days off.
3. Some reviews can be harsh. How do you deal with negative reviews?
Honestly, some negative reviews can be personal attacks on an author. I've seen some horrible ones that make me questions why would someone say something so nasty. The first time you get a bad review it bothers you, but I have learned to ignore them. There will always be negative people in this world and when you give any attention to that you just feed it. I focus on my good reviews, I have a lot of good reviews from my readers and they always put a smile on my face. Sometimes getting a really bad review can be someone who bought your book thinking it was another type of book. And when this happens, I do go back and look and make sure all the appropriate warnings are there, for language and content.
4. Your book is priced at less than a dollar at the moment in the Kindle store. Have you experimented with different price points? How does price affect sales?
I have experimented with different prices. Generally, my eBooks are priced at 2.99, my collections at 3.99 and up. The .99 price point is when I am running promotions or I want to boost sales for a book. The Forgotten Child has done very well, and the price has been reduced for promotions I am running through until the end of March.
5. What are some of the activities that you do to market your book?
I advertise on many online sites and direct eBook newsletters. Every week I have several ads running for any one of my books. I also write two blogs, and participate in free e-book giveaways.