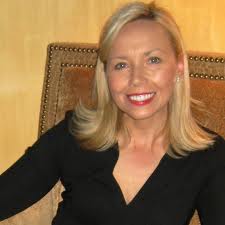 BookBuzzr subscriber – Inglath Cooper has written over 10 books, won a RITA award, and is a song-writer and dog lover.
She made waves a few months ago when her book – Truth and Roses – cracked the top 100 on Amazon. And what's even more amazing is that Inglath has over 18,000 fans for her Facebook fan page!

The BookBuzzr team reached out to get Inglath's thoughts on book marketing on Facebook, building up a massive following and more. Enjoy…
Hi Inglath. Thank you so much for agreeing to do this interview!
Thank you so much for asking me to join you!
Can you give our readers a brief background about you and your books?
I've loved books for as long as I can remember. They have always been a wonderful part of my life. There's nothing quite like the feeling of finding a book that hits all the buttons we love as a reader. It's like you've discovered a wonderful secret that you want to share with the rest of the world because it's too good to miss!
What is the story behind Truths and Roses? Why the decision to re-publish that book after 18 years?
Truths and Roses was a book of my heart when I first wrote it, and it still is. It was the first book I sold to a traditional publisher, and a wonderful time in my writing life. The characters in that book have many things in common with people I grew up with, friends and family I have loved. Small towns are very much a part of who I am, and I hope Lake Perdue accurately portrays how nice it can be to know people your whole life who are there for you when you need them. Luckily, at some point along the way, before digital publishing became an obvious opportunity, I requested the rights back to my first two traditionally published books. I wish I could say the same for the rest of them!
You've been in the business of publishing and writing for a long time. How has the game changed over the years?
I am and will always be grateful for the publishing opportunities I have had and the rewards of reaching an audience who enjoyed my books. One of the most rewarding things about today's publishing world is the knowledge that we as writers can aim our stories more specifically at readers who identify with our view of the world. The ability to establish a rapport with them through Facebook, Twitter and Pinterest still amazes me. Being able to hear from readers the moment they finish reading your book, to know that they are posting how much they enjoyed it on their own Facebook pages is nothing short of amazing. Writing used to be far more isolated, far more lonely. Now, even when we are working on a story that requires hours spent in solitude to make those pages pile up, we can check in with readers and other writers throughout the day via social networks. There's a constant feel of connection that is very gratifying.
What are the emerging opportunities for writers today?
I think writing books and finding a readership will always require a level of commitment like any other competitive field. But the difference today is being able to see the direct result of getting the word out about a book through the power of sharing and developing friendships with people who like the same things you do.
When did you first set up your Facebook fan page?
December 2011.
How did you manage to get 18,000 fans?
I have used Facebook ads, Twitter and Pinterest. I wanted to find a way to connect with people who like the same things I do. Two of the major loves in my life are dogs and books. I began posting daily photos and quotes about both and started to connect with people who also love those things.
Do you do contests on Facebook? What kind of activities gets the highest engagement from fans?
I have done a variety of contests with Amazon.com gift cards, several dog beds and book giveaways.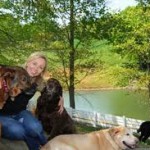 You are also a lover of dogs. Can you share your 3 favorite dog photos for our blog readers? 
I am very involved in dog rescue. I take photos of dogs available for adoption at my local Humane Society. Of course, I fall in love with every one of them.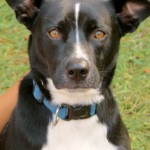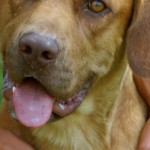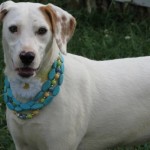 These are three of my favourite dogs.
You also wrote the song for your book trailer. Who did the book trailer for you?
I did the trailer.
What other book marketing activities do you participate in other than Facebook and Twitter?
I do sponsorships with Kindle Nation Daily and recently did a 5 day free promo for Nashville: Part One – Ready to Reach, a novella I released through Amazon.com.
Thank you again for the opportunity to chat with you! I appreciate it so much!
Bonus Video from Inglath cooper. Enjoy !!!