If you are a BookBuzzr Author Pro subscriber and are participating in the book giveaways on Freado.com to promote your book, you can now get some neat looking badges customized for your book.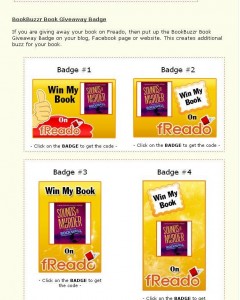 You can put up these badges on your Facebook profile, website or blog. They draw your visitors attention to the fact that you're giving away a copy of your book and increase interest in your book. To get your badge, simply login to your BookBuzzr account, go to your BookBuzzr 'Book Marketing Home' and click on 'BookBuzzr Book Giveaway'.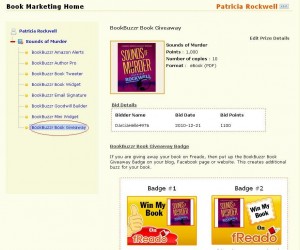 Then choose the badge you want, copy-paste the code wherever you want it to show up and you're done!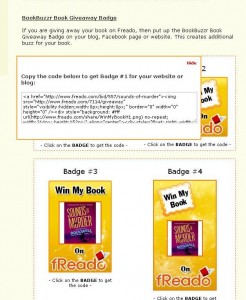 Check out the BookBuzzr Give away badge shared on author Patricia Rockwell's blog.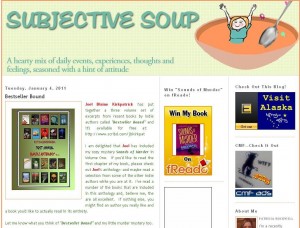 A special thanks to Neil M Campbell author of 'The Advent Of Lena, A Tale Of Beauty And The Beast' for this suggestion.