Expert: Carolyn Howard-Johnson
This article is for writers. It is especially for shy writers but anyone who has been putting off joining Facebook will benefit. I'll tell you right up front. I'm a Facebook fan. And I hate the idea of being a fan of anybody or anything.
I'm a fan because I know Facebook can help writers do what they need to do and that's let people know about their writing. I'm a fan because at its basic level, Facebook is free. I also know that it is easy—or rather that it can be easy.
From my clients I've learned that they avoid Facebook because it all seems like . . . well, way too techy. And way too time consuming. So here I am. Frugal me. Telling you how you can do it without a steep learning curve and without spending much time and without spending any money.
· Set up your profile. Do a good job of it. When you write your biography, don't forget to talk about what you do in the writing world–complete with links. Use your book cover or business logo as your avatar. None of those canned silhouettes provided by Facebook, please. Just so you know, if you don't do one other thing on Facebook, this profile could attract editors, agents, and readers. It won't attract many without a little more effort, but it's better than nothing.
· When people befriend you, accept, and write them a thank you note on their walls. It always surprises me how few people do this. Sign your communications with a signature of one kind or another, preferably something that gives your new friends information they can use. No excuses. You wouldn't send a note in the mail without signing it, would you? Emily Post (and your mother!) would be appalled! Here are a couple signatures I use:
Best,
Carolyn Howard-Johnson
Blogging writers' resources at Writer's Digest 101 Best Websites pick www.sharingwithwriters.blogspot.com
Best,
Carolyn Howard-Johnson
Tweeting promotion tips for writers at www.twitter.com/FrugalBookPromo
· Invite a few influential people you know. People who read and talk a lot about what they read (maybe on Facebook!). People who have written books about publishing and its related fields. Other authors because their readers may be interested in your book and because you can share career-boosting ideas with them. Send a personal note, not that canned message provided by Facebook. When you invite them and use a similar signature to the ones above.
· Pop in to leave a message on your FB page now and then. Make it chatty. Let it reflect who you are. Keep your posts mostly focused on something related to your writing. By all means, let your FB friends know when you've posted on your blog,when you're signing books, and on the progress of your new books. You get the idea.
· When you get notices that people have commented on your posts or sent you a message, join the conversation.
That's about it. Of course you may want to use some of FB's more advanced features like their amazingly targeted (but not too cheap!) advertising opportunities. Or their "like" pages (once known as "fan" pages). You may want to share photos. Occasionally you may want to use the Instant Message feature. But you can make it work for you with only the basics outlined above.
Facebook now has so many people on it that if it were a country it would be the third largest in the world. Surely you can find readers, radio hosts, fellow authors who need forewords written for their books, and any number of other folks that you can help with their writing careers. That Karma goes out into the FB world and you will find them helping you with yours.
---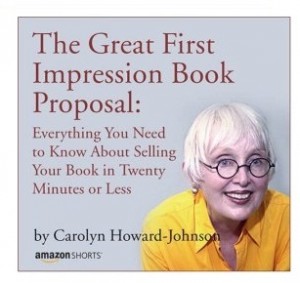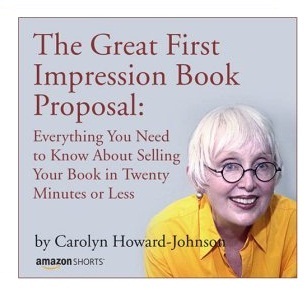 The author is Carolyn Howard-Johnson, author of The Frugal Book Promoter: How to Do What Your Publisher Won't, winner of USA Book News' Best Professional Book, and Book Publicists of Southern California's Irwin Award. Its sister book, The Frugal Editor: Put Your Best Book Forward to Avoid Humiliation and Ensure Success is also a multi-award winner. Her new booklet of word trippers is Great Little Last-Minute Editing Tips for Writers: The Ultimate Frugal Booklet for Avoiding Word Trippers and Crafting Gatekeeper-Perfect Copy. Learn more at: http://www.howtodoitfrugally.com.
Her complimentary newsletter Sharing with Writers is always full of promotion tips, craft, and publishing news. Send an e-mail with "subscribe" in the subject line to HoJoNews@aol.com.