Pimp Your Cover: It Has to Survive "The Glance Test."
Guest Expert: Aggie Villanueva
A book cover is an author's brand. It's the only initial point of interest, and the first point of purchase. No one will flip it and read your genius summary on the back, if your cover doesn't convince them to pick it up (or click on it).
Covers do more than attract buyers' attention; they should enhance the salability of your book no matter where it's sold. Will booksellers be proud to display it in stores? Retailers (bookstores) buy from viewing the cover. Sales reps don't carry actual books around, just images of the covers. Wholesalers want you to submit just the cover. Reviewers receive dozens of books each day and can only review a few. They have to select the books that appeal to them. Your cover has to survive "the glance test."
Priming the Pump
The need for a professional designer is a no-brainer. Still, when you first consult with your designer, they will want to know your ideas. You may be a blank.
Try priming your creative pump at the Book Cover Archive. Just the act of browsing so many book covers can help free the flow of ideas.
Here's another site dedicated to showcasing book cover designs, Covers. Covers is dedicated to the appreciation of book cover design. They update several times a week. Save for the occasional guest editor, this blog is updated and maintained by Fwis, a design firm based out of Brooklyn, NY and Portland, OR.
Knowing Your Audience
Knowing your audience is as important in coming up with cover ideas as it is in writing for them. Make sure your design incorporates the book's theme. Does the cover effectively convey your voice and style? Will it appeal to the broader target audience?
Remember, a book cover designer is an artist, with an eye to the psychology of color, typeface and image impact. They understand the part each element plays, such as the back cover, which is as important as the front. There is a saying, "If the front cover hooks them, the back cover sells them."
One Writer's Recommendation
I asked Jo-Anne Vandermeullen about her book covers.
"The lady who did my cover for Conquer All Obstacles doesn't even have a web page…but, she really knows her stuff (and for a great price). The lady who did my cover for Premium Promotional Tips for Writers was my editor and publisher, Nancy Williams from Laurus Books. I'm very happy with the results of both of my books. Looking back, wouldn't have done it or gotten anyone else."
Example of the Process from Laurus Books
It's not as simple as it seems. The process of creating an excellent cover involves the author from start to finish, so be there for you designer. Be at their beck and call to work because your cover will be there forever.
Nancy Williams: Not everyone has the "eye" for it. Grace is my artist/illustrator. I tell her what I am looking for, and she submits the illustration or photo or painting. In the case of Conquer All Obstacles, we started out trying to come up with an image inside a hospital room with the green scarf floating or peeking from a visiting man's pocket (or somewhere).
Grace submitted several sketches, but none of them "worked" for me. So it turned out that Grace had an old green scarf, which she formed into a heart and photographed. She sent me the photograph, and I put the rest of it together. You and I did some rearranging to get the elements where you liked them, and it was a "go."
On Premium Promotional Tips for Writers, I knew I wanted the cover to be personalized for YOU, and I wanted that beautiful, smiling face of yours to be featured. I tried to keep a personal theme (from you to the reader) streaming through the book: "Jo-Anne's Favorite" this and that. I think it was a real winner, especially remembering Carolyn Howard-Johnson's comments.
Cover Design Companies and Related
I have used some of these companies myself, but I can't warranty any of the companies listed. I don't endorse, or otherwise investigate and approve, just because they are listed here. Sorry; I have to say that! Just make sure you check them out thoroughly before signing up, even if I say I've used the company.

Aundrea Hernadez custom designed the cover for my how-to book The Rewritten Word: How to Sculpt Literary Art no Matter the Genre.
Gary Val Tenuta, Book Covers & Videos. Gary designed my book of interviews, 2009s Hot Authors.
Cindy Bauer Book Publishing Services. Cindy designed my novel, Rightfully Mine.
License Book Covers from Vicki Thomas, Watercolor Artist. 100s available.
License Book Covers from Aggie Villanueva, Photographic Artists. 100s available.
Illustrator, Paola Jofre. Paola illustrated my trailers for Rightfully Mine.
Book Cover Resource Info
Karrie Ross Book Design Information eBooks.
Book Design: Resources for Self Publishing Help. Some excellent resources here such as: Convert 10 Digit ISBN Numbers to 13 Digit.
---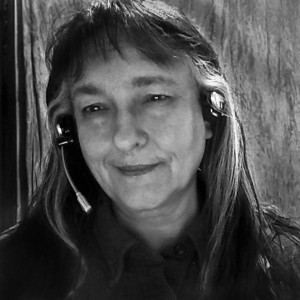 Aggie Villanueva is bestselling author, author publicist, blogger and critically acclaimedphotographic artist represented by galleries nationwide, including Xanadu Gallery in Scottsdale, AZ. She was a published author at Thomas Nelson before she was 30, and founded local the Mid-America Fellowship of Christian Writers three–day conference. Aggie founded Visual Arts Junction blog February 2009 and by the end of the same year it was voted #5 atPredators & Editors in the category "Writers' Resource, Information & News Source" for 2009. You may also find her marketing advice at BookBuzzr Blog, where she is a regular contributor. To further help authors she launched the VAJ Buzz Club – a club where members combine their individual marketing power to create the ultimate BUZZ. Authors clamored for the options to purchase additional promotional services á la carte (as needed) so Aggie added Promotion á la Carte. Contact Villanueva at myaggie2 @ gmail . com.