From The Frugal Editor
Guest Expert: Carolyn Howard-Johnson
Last month in Recommended Reading, Listening and Help for Writers – Part 1 we discussed some of the people and sources for Editing, Grammar and Style, Websites, Craft and Custom Dictionaries. This week Carolyn has some more sources and people to share with you.
Promotion
1001 Ways to Market a Book, by John Kremer.
Making the Perfect Pitch: How to Catch a Literary Agent's Eye, by Katherine Sands
PromoPaks: Nearly Free Marketing for Authors, by Janet Elaine Smith. Available only at http://starpublishllc.com
The Frugal Book Promoter: How to Do What Your Publisher Won't, by Carolyn Howard-Johnson. USA Book News' Best Professional Book award and the Book Publicists of Southern California's Irwin Award winner. Helps authors build a credible package or platform necessary for selling writing to agents and publishers and for selling books once they are released.
Publishing
The ABC's of POD : A Beginner's Guide to Fee-Based Print-on-Demand Publishing, by Dehanna Bailee. Those choosing to self- or subsidy-publish and thus required to do most of the detail work on their own will find this reference useful. For more information visit the author's website.
The Complete Guide to Self-Publishing by Marilyn Ross and Tom Ross.
The Well-Fed Writer Publishes by Peter Bowerman.
Gorham Printing has a free e-book with some helpful guidelines on publishing on their home page.
Book Proposals
Book Proposals That Sell, 21 Secrets to Speed Your Success, by Terry Whalin.
How to Write a Book Proposal by Michael Larsen
"The Great First Impression Book Proposal: Everything You Need To Know To Sell Your Book in 20 Minutes or Less" Get my soon-to-be re-published Amazon Short free by sending me an e-mail with BOOKBUZZR FREEBIE BOOK PROPOSAL INFO in the subject line.
Typesetting and/or Formatting
Books, Typography, and Microsoft Word by Aaron Shepard. This is a downloadable e-book.
Stop Stealing Sheep and Find Out How Type Works by Erik Spiekermann and E. M. Ginger.
The Complete Manual of Typography by James Felici.
For desktop publishing: http://desktoppub.about.com/cs/basic/a/textcomposition.htm.
Having Fun
Sun Signs for Writers by Bev Walton-Porter.
The Complete Writer's Journal, edited by Pat McGrath Avery, Joyce Faulkner and Carolyn Howard-Johnson, is a journal crammed full of quotations from old pros and newbies to amuse and inspire you.
Directories: Marketplaces for Your Work
International Directory of Little Magazines & Small Presses, edited by Len Fulton, includes information that will help you target the right publisher for anything from an article to a poem.
Writer's Market, published by Writer's Digest Books, has companion volumes targeted companion for markets like poetry, novels and short stories, Christian markets and more. Updated annually. Everyone uses them.
Writers' Journal, a bimonthly magazine, focuses on writers who are beginners.
The Writer, a monthly publication. This one seems targeted to those writing only for pleasure.
The Writer's Guide to Magazine Markets: Fiction, edited by Krieger and Freedman, includes information on grants and other topics of interest to writers.
The Literary Press and Magazine Directory: The Only Directory for the Serious Writer of Fiction and Poetry, edited by the Council of Literary Presses and Magazines.
The Poet's Marketplace. This reference is not updated frequently, and authors need to check the facts in any targeted publication before submitting. Buy a copy of the magazine. You'll get more than current contact information from the experience.
---
SPECIAL OFFER: Carolyn is giving a copy of her handout with 35 pages of excerpts and information on book promotion from her book marketing class at UCLA to all BookBuzzr Authors and readers. To grab your copy please email Carolyn with BOOKBUZZR FREEBIE in the subject line. Her next class is on August 7 on the UCLA campus. You can enroll at www.uclaextension.edu.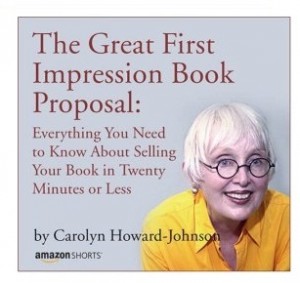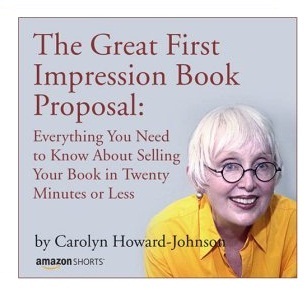 Carolyn Howard-Johnson is the author of The Frugal Book Promoter: How to Do What Your Publisher Won't, The Frugal Editor: Put Your Best Book Forward to Avoid Humiliation and Ensure Success and an Amazon Short, "The Great First Impression Book Proposal: Everything You Need To Know To Sell Your Book in 20 Minutes or Less." Learn more at www.howtodoitfrugally.com. She tweets writing and promotion tips at @FrugalBookPromo