The primary goal of this article is to provide resources, to help you in your quest to write a high quality fiction book. In curating these articles we've focused more on the usefulness of the article and less on the popularity or the date of publishing of the post. This post is a work in progress. If you find a new resource that's useful, please suggest in the comments below.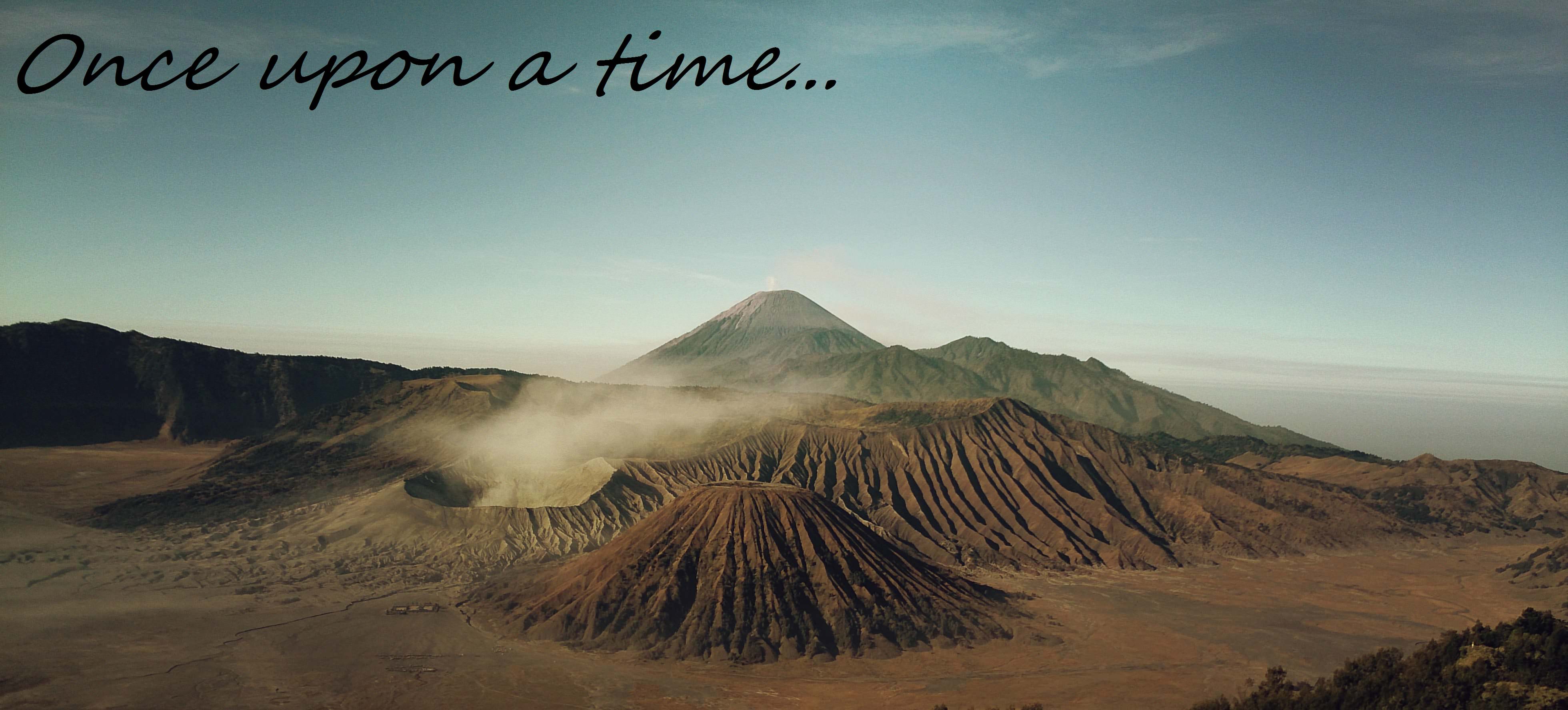 Structure, Plan and Write
---
Turning Real Life Into Fiction
"Where do you get your ideas?" is a common question that is asked of best-selling authors. In this article, million-copy New York Times best selling author – Ruth Harris provides 8 tips for turning real life into fiction. A valuable post for anyone writing fiction.
Kurt Vonnegut on the The Shapes of Stories
Kurt Vonnegut's novels became classics of the American counterculture and made him a literary idol. In this humorous but insightful piece, this author of many acclaimed books such as Cat's Cradle, Slaughterhouse 5, and The Sirens of Titan talks about the shapes of stories.
The 12 Key Pillars of Novel Construction
This article by CS Lakin provides you with 12 checklists that you can use to ensure that your novel meets the demanding standards that readers have come to expect. From concept to plot to character development, these worksheets will help you cover all your bases.
Plot Worksheets to Help You Organize Your Thoughts
There are plenty of novel plotting worksheets out there that help you outline your plot. These two tools from Annie Neugebauer Tiltona were among the better ones that we found and should help you flush out the specifics of your story. Annie also has a number of other templates and tools on her site.
The Snowflake Method For Designing A Novel
If you have a box of unfinished beginnings of your writing and could never find a way to make an end, 'The Snowflake Method' by "America's Mad Professor of Fiction Writing" will make you look at the end as well as the beginning and how both can connect and make a flowing story-line.
Seven Tips From Ernest Hemingway on How to Write Fiction
The folks at Open Culture have selected seven of their favorite quotes from the book, 'Ernest Hemingway on Writing' and placed them, along with their own commentary, in this article.
Study the Writing Habits of Ernest Hemingway
Ernest Hemingway's work is still relevant even 5 decades after his death. This 'art of fiction' interview is a must read for Hemingway aficionados and would-be writers alike.
Making Your Characters Come Alive
Your characters are the souls of your stories. So how do you go about creating believable and memorable characters? This article gives you hands-on advice and a short exercise to breathe life into your characters.
Vision, Voice and Vulnerability
How do you hit a raw nerve in the psyche of your audience and give them an experience like never-before? How do you differentiate your writing and make it stand out as your own? How do you expose your weaknesses, shame and other hidden emotions and allow readers to learn more about themselves? This series of articles on Vision, Voice and Vulnerability by Darcy Pattison shows you how.
10 Points on Craft by Barry Eisler
This article by best-selling thriller author may be short but contains plenty of actionable advice. From demonstrating how to show and not just tell to finding your story, this short piece goes a long way in communicating the art of writing well.
Coming up with Character Names
Having the right names for your characters can mean the difference between a memorable book and an also read. This article from Writers Digest provides 7 rules of picking names for fictional characters. Most of the comments on the post are also worth reading since they give some insight into how authors create names for their characters. If you are simply looking for inspiration, you can give random name generators like this one or this one a try.
Using the Right 'Camera Angle' for Your Writing
Camera angles – or what you focus on – are an important part not just of movies but also of writing. In this post on fiction craft, Wendy Lawton talks about how a skilful writer can manipulate the reader's focus by zooming in on the essential details.
The Art of 'Layering' in Fiction Writing
One of the most useful skills that a fiction writer can develop is the art of layering. Layering consists of three parts – novel-level layering, scene-level layering and detail-level layering. This excellent piece from the experienced editor – Victoria Mixon – throws light on this challenging and vital subject.
Weaving Humor Into Your Stories
Humor is hard work but the pay off is more than worth it. "Writing humor is realizing comedy is just tragedy turned on its head." quotes K.M. Weiland in this insightful piece about introducing some light-hearted elements into your writing. It's actually a transcript of a video on the page. So if you are not in the mood to read, you can enjoy the video.
On Telling Better Stories
In this video, Stephen King talks to students about Twilight, 50 Shades of Grey and shares some raw insights about telling stories.
The 25 Best Opening Lines in Western Literature
Introducing a story to a reader is a lot like dropping a pickup line on someone. Do it the wrong way and they'll wind up under the covers with a different book. This inspiring article shows you how 25 master story tellers have grabbed the attention of readers from the very first lines in their classic novels.
6 Ways to Hook Your Readers from the Very First Line
What will make your readers want to continue reading? Start your book with your readers in mind. This article by Suzannah Windsor shows you how to make your readers want to continue reading from the first line.
Plot Development: Climax, Resolution, and Your Main Character
If you know how to write a plot outline and set up your story, but never know how to end a story, this post from Glen C. Strathy is for you.
How to Finish A Novel
It's a huge challenge to go from "Once upon a time …" to "The End." This piece by Holly Lisle provides a number of techniques to write the 90,000 to 150,000 words that is needed to make a novel of saleable length.
Get Feedback
---
Finding Beta Readers
As you write your book, it's important that you get feedback in real time from your readers. Wattpad is an online writing and reading platform where you post your works in progress a bit at a time and eventually build a readership. It's a potentially powerful way to connect with readers and find beta readers. Wattpad has millions of readers including a very large percentage in the coveted 16-24 age group. It has given rise to several success stories. This article provides a high level overview of what you can expect on the platform.
Understanding the Role of Beta Readers
Beta readers are not professional editors. And while often valuable, their feedback should be carefully evaluated before being acted upon. In this article, Victoria Mixon who has written two books on the art of writing fiction explains the role of beta readers and what you should really be using them for.
Find Readers By Writing Fan Fiction
Another thriving community of readers and writers is FanFiction.net. Here you can find over 17,000 listed beta readers. The catch is that this site is for stories set in the worlds created by popular authors. But if you've got some fan fiction in your head, this is a great place to get it out and form new relationships with readers.
How Fan Fiction Can Make You a Better Writer
In case you're wondering what fan fiction is and how it can help you better your writing, this post by Carolyn Gockel will orient you. As Carolyn says, "Fanfiction is a great place to see just how far you can push ideas in your stories and how you can maintain your readers' interest. It is great place to test out plot devices you may encounter while writing original fiction."
Edit Your Book
---
Find an Editor
The Editorial Freelancers Association provides a rate card which will help you estimate the cost of your editing project. You can also search through their database to find an editor.
Directory of Book Editors
At BookBuzzr, we've also put together a directory of book editing services. You may also want to give Bibliocrunch a try. They state that you can "Use "Big Six" editors for editorial feedback and critique."

Self Editing for Fiction Writers
This check-list from Annette Fix will get you started on self-editing. It's got plenty of examples and provides a systematic approach to edit your work.
The Top Ten Book Self Editing Tips
Book editing is hard-work. This collection of ten self-editing tips by Bubblecow will help make your work a little easier.
Advice for self-editing your novel
If you have the means then it makes sense to hire a professional editor to go over your work with a fresh set of eyes. However, if you are constrained for resources, then this round-up of ideas and potential traps for the self-editing author by Steven J. Carroll is an excellent starting point.
Tips on How to Edit a Book
Format and Package Your Book
---
The Thinking That Goes Into Making a Book Cover
Book cover designers rarely share the thinking behind their design process. In this post, David Gaughran walks us through the thinking that goes into the making of a book cover for one of his books (his sister is the designer.) Your book cover is how the world will judge your book and this article gives you an excellent sense of how to push for the best possible cover for your book.
Design Your Book Cover
More than ever before, people judge a book by the cover. It makes sense to devote sufficient resources towards making this critical part of your product the best that it can be. This directory of book cover designers is a good starting point. You can also try 99Designs where their community of 925,416 designers create dozens of designs for you.
Format Your Book
Joel Friedlander at the Book Designer blog has earned the trust of the community with all the useful advice that he and his team provide. They have a lot of experience in formatting books and have recently come out with a technology that they say cuts book formatting time in half.
Pricing starts at $37 for print books and $27 for ebooks on their product site.
Choosing a Title for Your Fiction Book
Titles, like character names, can be major stumpers, but when they work, they work. The titles that make you think about them as you read are really memorable, as though through the title the author has set up a bit of a puzzle that you have to work through as you read. This write-up will show you how to achieve this.
Publish
---
A Listing of Scams and Alerts from Writers Beware
This blog from the Science Fiction and Fantasy Writers of America provides the latest information on literary schemes, scams, and pitfalls, and the most current information on what writers can do to protect themselves. Their Facebook page is also a vibrant community with over 10,000 members.
Publishing Advice from JA Konrath
Whether you're an experienced author with multiple books under your belt or an absolute newbie, JA Konrath's blog posts are a good place to start. This blog post titled "Publishing Advice I'd Give My Younger Self" is one of the better ones. From the commonly heard refrain "Turn off the Internet when you're working." to the more unusual "Don't do interviews. Media attention doesn't lead to sales." this blog post may be worth printing out and putting up on your wall.
How to Find a Literary Agent
This short video explains how an aspiring author can find a literary agent.
Understanding Literary Agents
This article provides a good overview of what literary agents do, how to find the right agent, how to write a query letter and more.
Association of Authors' Representatives
This is a professional organization of over 400 agents who work with both book authors and playwrights. Their members must meet the highest standards and subscribe to our Canon of Ethics
Self-Publishing Versus Traditional Publishing
Should you self-publish or go knocking on the doors of traditional publishing? Why not do both? In this interview with Jane Friedman, best selling author – CJ Lyons – who has seen the best of both worlds, provides insight into how one can embrace the best of both worlds.
Lulu, Lightning Source or Create Space?
While Amazon is the clear leader when it comes to publishing your ebook, the terrain is not so well-laid out if you choose to self-publish a physical book. This article provides an exhaustive comparison between the market leaders.
Define the Genre of Your Book
Too often, authors fall into the trap of believing that they are creating an entirely new genre when in fact they are simply mislabelling an already existing genre. This 'genre cheat sheet' outlines all of the major genres and descriptors to help the right readers find your book.
Understanding ISBN's
Sooner or later, you'll run into the question of ISBN's. Do you need it? How can you get one? Where can you get one? This blog post answers the question "Does your book need its own ISBN?". This article from Joel Friedlander answers 20 common ISBN questions.
How Much Money Can I Make from my Book?
Most of the money you make will come from Amazon. This royalty estimator from Will Master will help you to understand the potential for your books. This is particularly useful if you have (or are contemplating) multiple titles.
Understanding the Business of Publishing
Even though he says, "My advice is not to worry about the publishing side of things until you're finished writing your book.", this article by author Brent Weeks provides an in-depth overview of the business of publishing. It's a great place to start if you are just beginning your journey as an author.
Publishing Glossary
If you are trying to understand the difference between trade paperback and mass market paperback or decipher the meaning of a copy editor, then it makes sense to quickly go through a glossary of publishing terms and bring yourself up to speed. This simple glossary from AuthorHouse is a good starting point. If you are looking for something more extensive, you can refer to this glossary from The Publishers Association UK.
This is a living document. We'd love to hear your feedback for improving it. If you think a great resource should be on this list (or if a resource must be removed), let us know in the comments below and we'll take a look!.